Making your home look nice shouldn't be boring, and you can make a mural right on your walls with the right colors and patterns.
Check out these 7 different wallpaper ideas as well as some tips on how to install them.
1. Colorful Designs
When you're decorating your kid's bedroom, it's important to make sure they feel safe and happy in their space. Adding a colorful mural on the wall is a great way to do this. With so many colorful photos to choose from, you can make a charming and unique theme for your child's room.
When your kids see this vibrant wallpaper, they'll feel like they're embarking on a fascinating journey. With its unique pattern, this wallpaper will add a colorful and stylish flair to any room. Your kids will be filled with a sense of awe and adventure, as the wallpaper will take them to a world of possibility and exploration.
Whether they are dreaming of far-off lands or imagining a new story, this wallpaper is sure to spark their imagination and creativity. It will be a great way to give the room a fresh and exciting look, adding some fun and magic to the everyday.
2. Geometric Patterns
A modern geometric shapes wallpaper is the ideal choice if you want to give your home a more up-to-date look. This trendy wallpaper is perfect for giving a room a pop of color thanks to its repeating pattern of geometric shapes in a variety of vivid hues.
The understated elegance of the geometric pattern design is ideal for adding a touch of sophistication to any room. It's a subtle way to bring dimension and depth to an otherwise small space. You can create an eye-catching feature wall, floor, or even furniture with these intricate designs. 
Not only do they add visual interest, but they also create an inviting atmosphere that will make you and your guests feel welcome. Geometric patterns add the perfect amount of flair to any room and will give it a timeless, classic look that will never go out of style.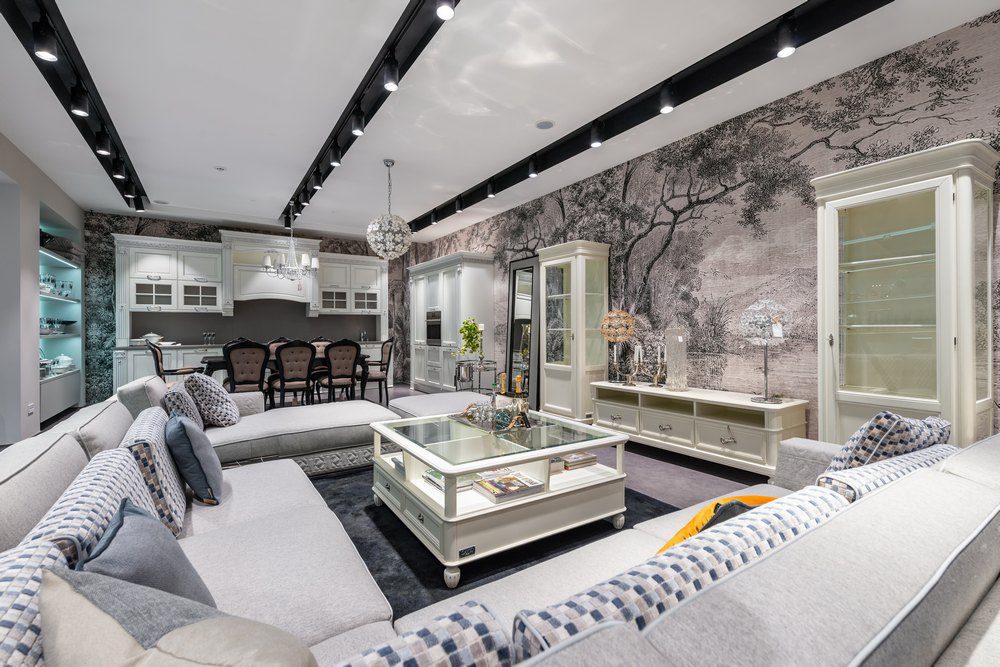 3. Go Grey
When people come to your house, the first thing they see is your living room, so it's important to make a good impression.
Use grey mural wallpaper in your living room to show your guests how beautiful your home is. The living room is often the first glimpse your guests will get of your home, so why not wow them with an eye-catching grey mural wallpaper?
Showing off your creative and stylish side, grey mural wallpaper is an easy way to make a lasting first impression. Whether you choose a modern or classic design, grey mural wallpaper can add depth and texture to any space, transforming it from dull and boring to a chic and inviting atmosphere.
Not only that, but grey mural wallpaper can also act as a subtle backdrop, allowing you to bring any color into your living room. From bright and cheery blues to warm and inviting oranges, you can be sure that your guests will be impressed by your unique decor.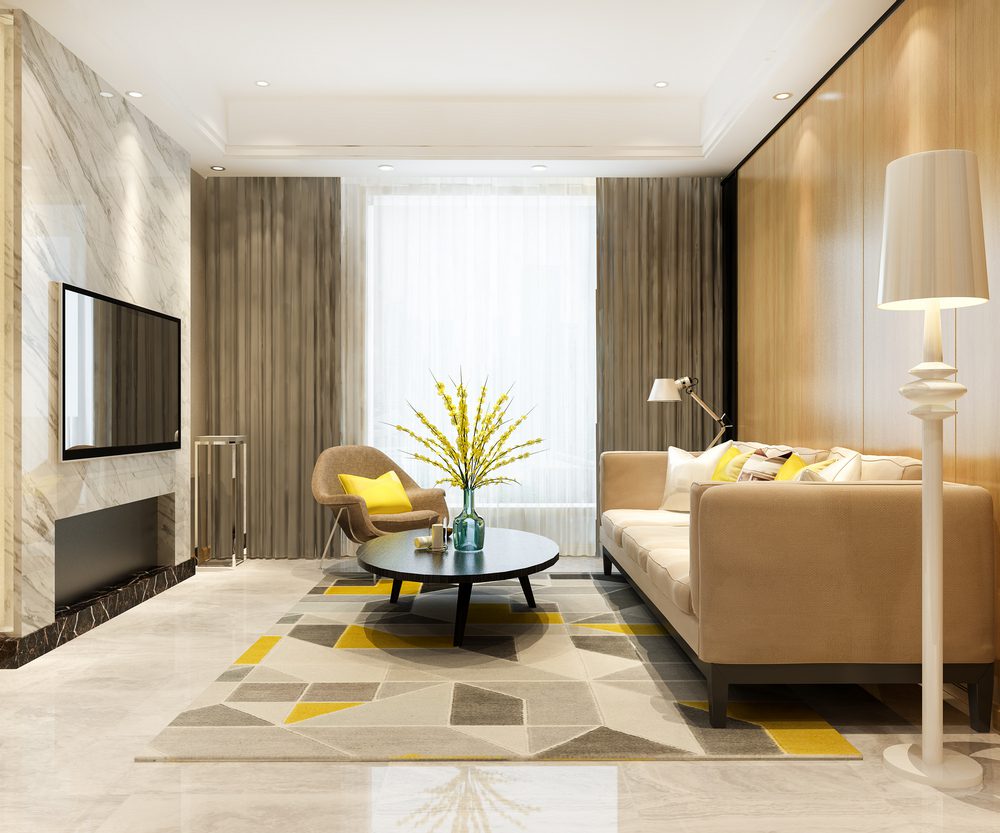 4. Opulent design
A mural wallpaper with a marble design is a great option if you're looking for something that will draw attention and make a statement in any room while also complementing existing artwork and decor.
The marble wallpaper helps create an absolutely stunning, spacious, and luxurious environment. With its glossy finish and subtle sheen, it can add an elegant and vibrant look to your living room. Your guests won't ever be able to take their eyes off of this eye-catchy wallpaper.
Its subtle yet sophisticated design will make your living room feel truly special. It adds an air of opulence and grandeur to your space and will make your guests feel truly pampered.
Whether you want to create a modern look or a more traditional feel, this wallpaper can help you do just that. Its stylish marble pattern will make your living room feel like it's right out of a designer magazine.
5. Go Botanical
Botanical wallpaper features a pattern of flowers and leaves, in a muted palette. It's great for bedrooms, living rooms, and kitchens. For example, flowers wallpaper for home is a great way to add a little brightness to any room and can be used to decorate both indoors and outdoors.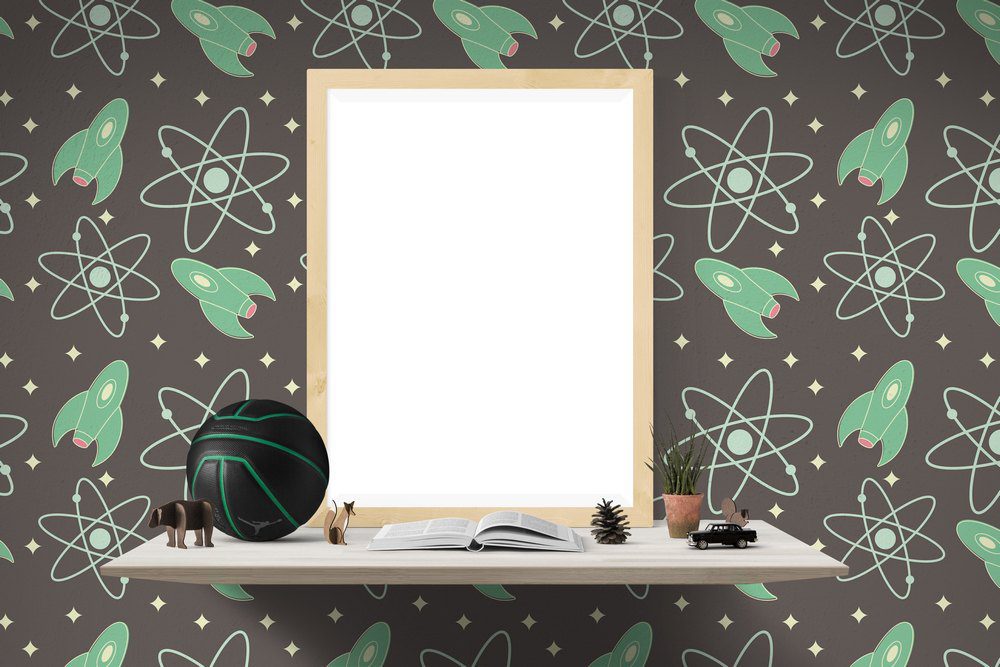 6. Out of this world
Space and galaxy wall murals are a great way to bring the universe into your child's room. Your little ones will love exploring the cosmos, and you'll love watching them use their imaginations as they get lost in their space-themed wallpaper.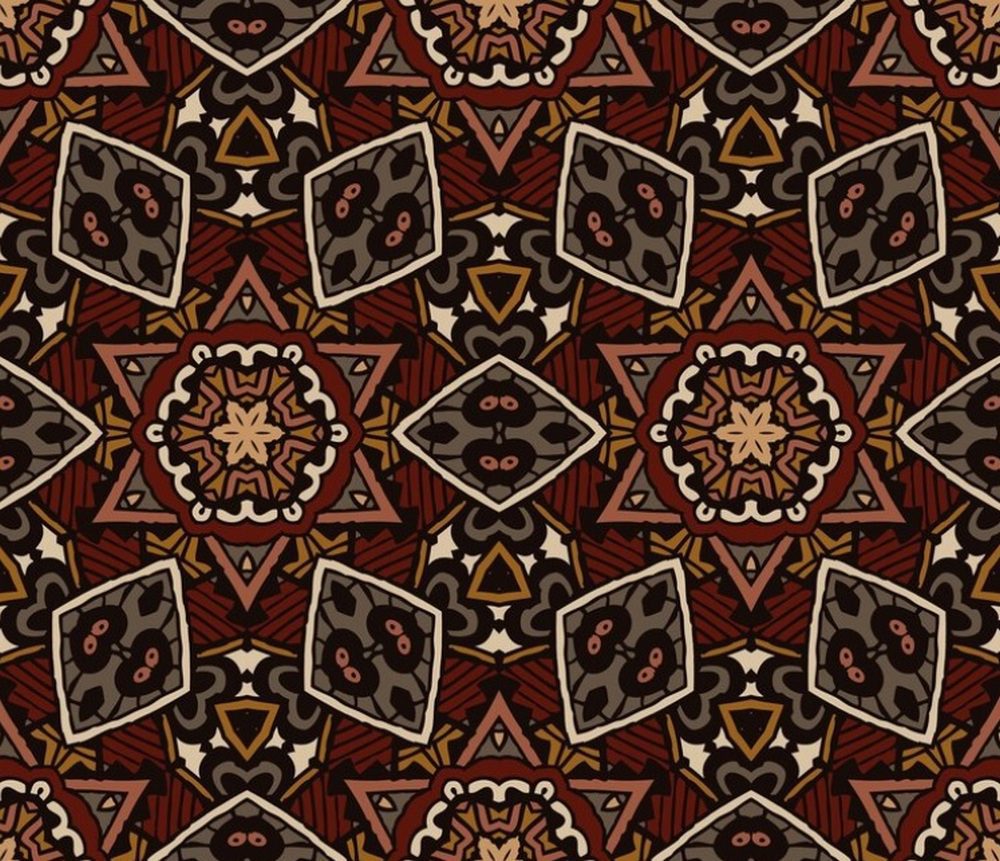 7. Boho Design Wallpaper
Boho mural wallpaper is the best way to bring the free-spirited style of the bohemian era into your home.
The boho style is made up of a lot of different things, like bright colors, flowers, geometric shapes, and a laid-back attitude. Boho mural wallpaper combines these things in a way that is both beautiful and good for your soul.
Creating a space that makes you and your family feel relaxed, and at home, and a space that makes you feel you are doable with all these mural wallpaper ideas. You can get the design that you want for your space, bedroom, living room, or even your kitchen. You don't have to overspend if you want to redecorate your home again. Mural wallpaper is definitely your go-to as you renovate your home!
Tips on how to install your mural wallpaper:
1. Set Up Your Wall Mural
The first step in putting up your wallpaper is to cut it along the dashed lines. As you do this, you will cut each strip into smaller pieces. This will make it easier to put up your mural wallpaper.
When you are done cutting all of the strips, put strip 1 on the ground. The numbers on each strip should be lined up with the top left corner of each strip. The numbers are written in order from left to right.
2. Get Some Paste And Put It On The Wall
When you're ready to start putting up wallpaper, you should start with a guide. Mark the wall with a pencil at the width you want for the first strip of paper. Then, use a level to draw a sloping line that meets the pencil mark. This will help you figure out when the first strip is ready to be hung.
First, spread wallpaper paste evenly and smoothly on the wall around the first piece you marked. You can use a roller or a brush for this. Keep your coat even and smooth to avoid getting blisters. If you use peel-and-stick paper with an adhesive back, you won't even need glue!
3. Put up the first panel and even out the wallpaper
You should start by lifting the first wallpaper strip and adhering the top edge very lightly to the ceiling. Just to double-check, use a spirit level or the plumb line you drew. After pressing down firmly on the strip's top, the excess can be trimmed away.
The remaining strip can be wallpapered with the help of the tool, which should be used to smooth it out from top to bottom, middle to bottom, and all the way around the edges. Clean the wallpapering tool thoroughly after applying each new strip of wallpaper to remove any adhesive residue.
4. Bring the pattern into proper alignment
Repeat step 3 but if your wallpaper has a pattern that must be aligned, you must take special care to line up each subsequent strip with the one that came before it. A description of this process can be found on the label of the paper roll.
Ready for your next renovation?
If you want to add style, color, elegance, and life to your home, mural wallpaper is the way to
go. Mural wallpapers are a good way to change things up without spending a lot of money. It is easy to put together and can be used anywhere in the house.
You can follow these tips if you want to, but it takes a lot of patience to install your wallpaper perfectly.