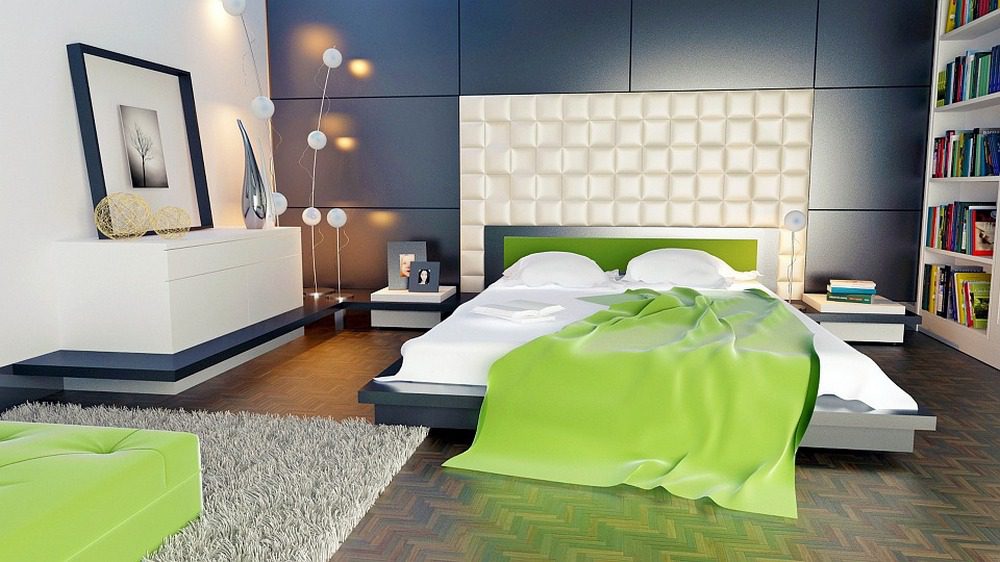 Sometimes, you can be so busy focusing on building a home with a layout you love that you forget what the walls will look like in each room once they're finished. When you're ready to move into your house, it may only be a matter of time before you realize it's missing something.
While there is nothing wrong with having large, bare walls, they can often make a home appear lifeless and even cold. Inject some much-needed energy and vibrancy into your home by creating feature walls. Some of these exciting options below may tick all the boxes for your needs.
Install Wainscoting
When you start browsing businesses for materials to add the finishing touches to your home, you may stumble across wainscoting, which are decorative panels that give your walls some much-needed definition.
They come in all different shapes, styles, and sizes, and you can paint them whatever color you please, though most people opt for white and utilize the space above them for paint or wallpaper.
Wainscoting paneling for your home can be installed in nearly any room and can be an eye-catching feature that solves your bare wall issue.
Install Book Shelving
You might be able to solve a bare wall problem and a storage issue simultaneously by installing bookshelves on an empty wall in your home. Floor-to-ceiling bookshelves are all the rage, and you can fill them with anything you please, such as books, magazines, knick-knacks, photos, and artwork. 
When bookshelves become a feature, most people see the value in painting them an eye-popping color, such as a deep blue, or leaving them a natural wood shade and simply adding a stain. How you choose to decorate your bookshelf feature can depend on the overall style of your home. 
Create an Art Feature Wall
You might assume that you can only dedicate one piece of art to each wall because that's what you frequently see gracing the pages of your average home design magazine. However, a new trend is catching on, and it's about showcasing as many art pieces as you would like to create an entire wall of art, known as a gallery wall.
Art of any shape and size, with an eclectic mix of frames, can be strategically placed on a previously bare wall to give it some life.
Choosing art as a feature wall does require preplanning and a few mathematical calculations. You will need to work out just how many pieces you will need to fill the space and how you'd like to lay them out for symmetry and aesthetics.
An art feature wall is a beautiful addition to owned or rented homes. You can use non-damaging hooks that simply peel off if you change your mind at a later date. 
Opt for Wallpaper
When you haven't been able to get your creative juices flowing and are unsure how going 'big and bold' will work in with your home's style, opting for wallpaper may be a sensible option. You can purchase rolls of textured or patterned wallpaper to install on your bare wall, which can be all it takes to break up the openness of the space.
Think long and hard about your wallpaper choice, and don't underestimate the value of purchasing samples so that you can see how the colors and patterns work with the rest of your home's colors and décor.
Paint With a Bold Color
If the rest of your home features neutral shades like white, cream, and beige, there can be value in breaking up these calming hues with something dramatic. Don't be afraid to step outside your comfort zone with vibrant shades like red, orange, yellow, green, blue, or even black.
If you consider yourself a skilled painter, you might even like to get creative with an ombre wall. This would mean the lower part of your wall is darker than the top, creating a moody yet attractive effect that undoubtedly captures the attention of anyone entering your home.
Install a Wall Mural
If you know you want to use wallpaper as a feature wall, but no repetitive patterns or colors stand out to you, explore the many different mural options. You may like to install a large landscape picture or even a photo of something you've taken yourself.
There are many different image libraries online that allow you to purchase high-resolution photos that you can then turn into murals or bespoke wallpapers.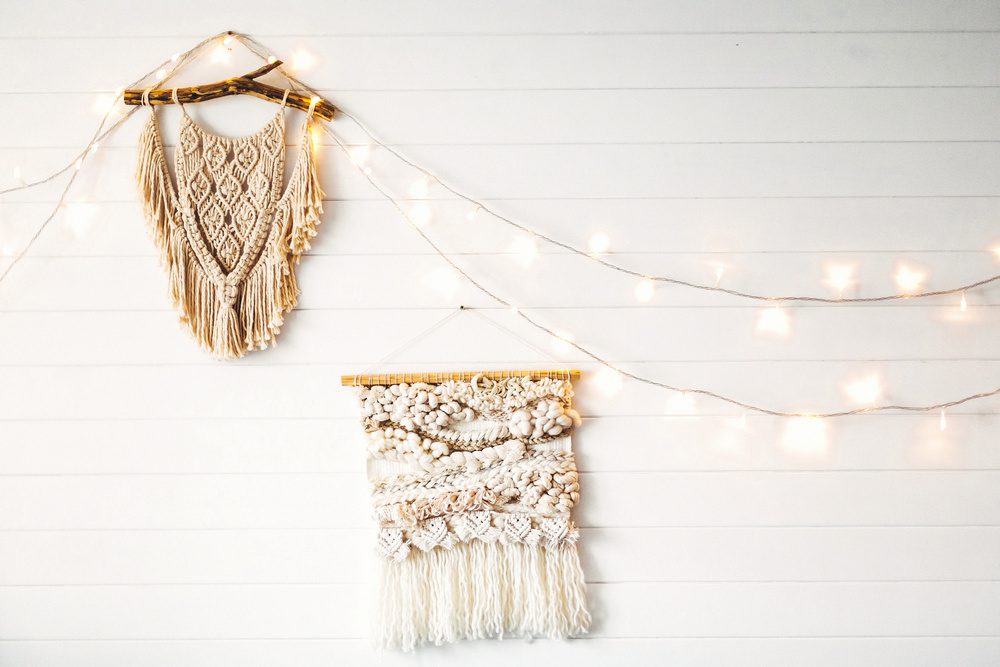 Hang a Tapestry
Painting or wallpapering a room can be nerve-wracking when you don't have complete confidence in what the finished product will look like. It can then be a long road to removing the wallpaper and painting over the wall if you don't like how it turned out.
Rather than opting for permanent options at first, see if temporary ones can solve your bare wall problems. For example, you can hang large tapestries over the wall that add texture, color, and style without affecting the wall underneath.
Tapestries can suit homeowners who are unsure about the renovations they'd like to undertake but also tenants who aren't allowed to make permanent changes to their homes.
Try Tiling
You can purchase tiles in many different shapes, sizes, materials, and colors, and there are even patterned tiles to make your feature wall stand out from the crowd.
Put time into researching colors so that you can select tiles that provide the desired effect for the space. For example, a yellow tiled wall may make your home feel cheerful, creative, and warm, whereas blue tiles may make a room feel calming while promoting reflection.
While tiles aren't one of the most mainstream feature wall options, they can be worth considering, and there are plenty of lightweight tile options that make installation a breeze.
A bare wall is a blank canvas, but it's not always easy to know what to do with it. Get creative, be brave, and see if any of these beautiful feature wall options above grab your attention. When all the hard work is done, you may be amazed at how beautiful your home can look.