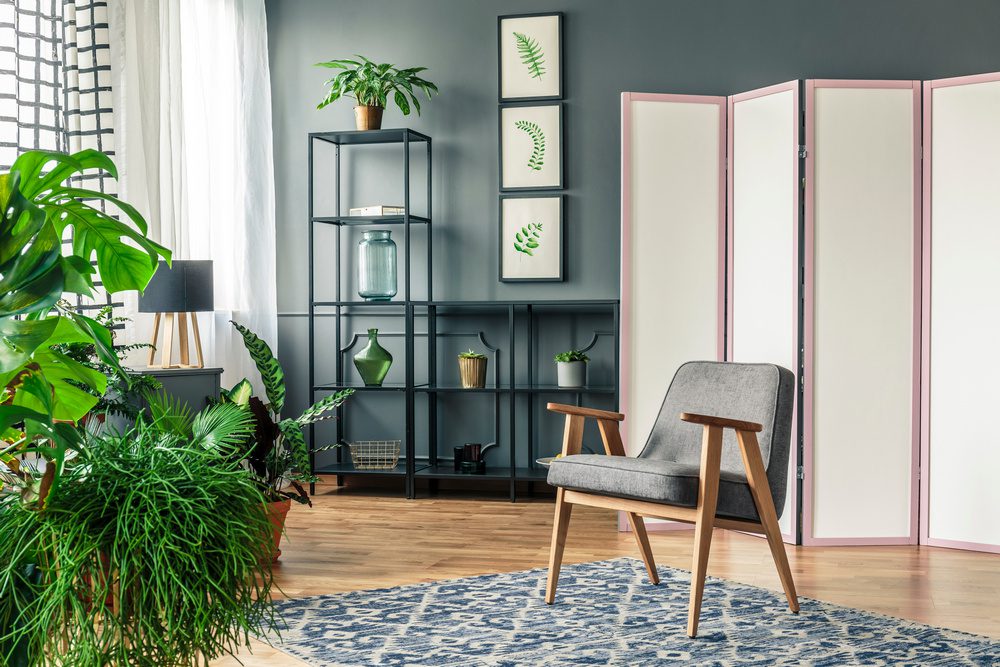 An open floor plan can be great as you can make the room look airier and wider. While it is ideal for making the room a bit brighter, it might not promote enough privacy as you can keep everything out in the open. On that note, adding a room divider can help add character, warmth, and a little privacy inside the room without incurring a lot of expense, making it a great choice for your wide rooms.
A room divider is something you add to your home to create the illusion of a wall without having to close out the entire space entirely. Apart from providing privacy, it can also act as an additional decorative space to help make your room more stylish. To help you out, listed below are some room divider ideas that'll help to spruce up your living space: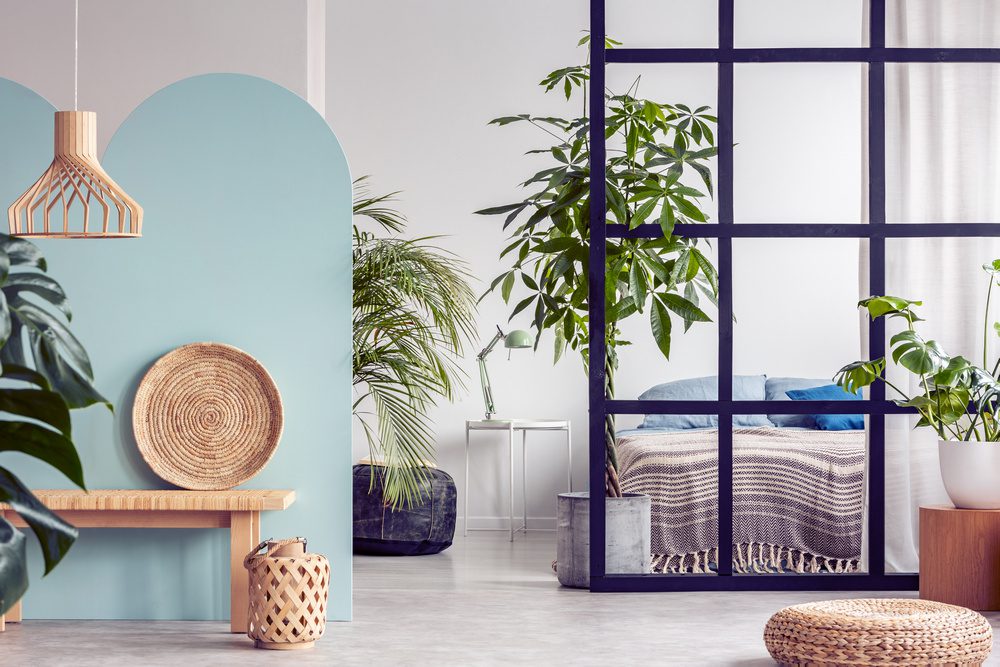 1. Decorated Metal Wall
One of the easiest materials to source when looking for a room divider is metal. With this, you can use an entire sheet to create a partition, or you can allow yourself to manipulate its structure, which will enable it to be a decorative piece. This way, you can give your living space a modern touch, especially when you paint it in either gold or black. Just look for quality steel fabricators to ensure you get the best shape and design, perfect for your home.
2. Glass Wall
A glass wall would be a great solution if you'd like to reduce the noise pollution inside your room but still love to keep the open floor design. This way, you can reduce the noise flowing around your room without reducing what you see around the entire area. When adding glass walls, you can either go for clear or frosted for a unique effect. Some hotels even use this to create the illusion of a vast space. This way, you can allow your home to be still creative and look luxurious, even when using a see-through material.
3. Open Shelves
Having a room divider shouldn't limit you to just splitting the room into multiple areas but allow it to be a functional space. For your room divider, an open shelf would be a great idea. This way, you can store plenty of items, or add decorations, to add more touch and flair to your entire room. Moreover, you can also let the shelves match your home's interior colors for a seamless finish.
4. Rope Wall
If you'd like to try to be more creative, you might want to consider creating a rope wall. With this design, you can hire a professional to do them or try DIY and allow your divider to have a story behind it. With a rope wall, all you have to do is to attach the rope vertically from ground to ceiling and repeat until you reach your desired width. Depending on your rope's thickness, it should have at least one space apart from an even and organized look.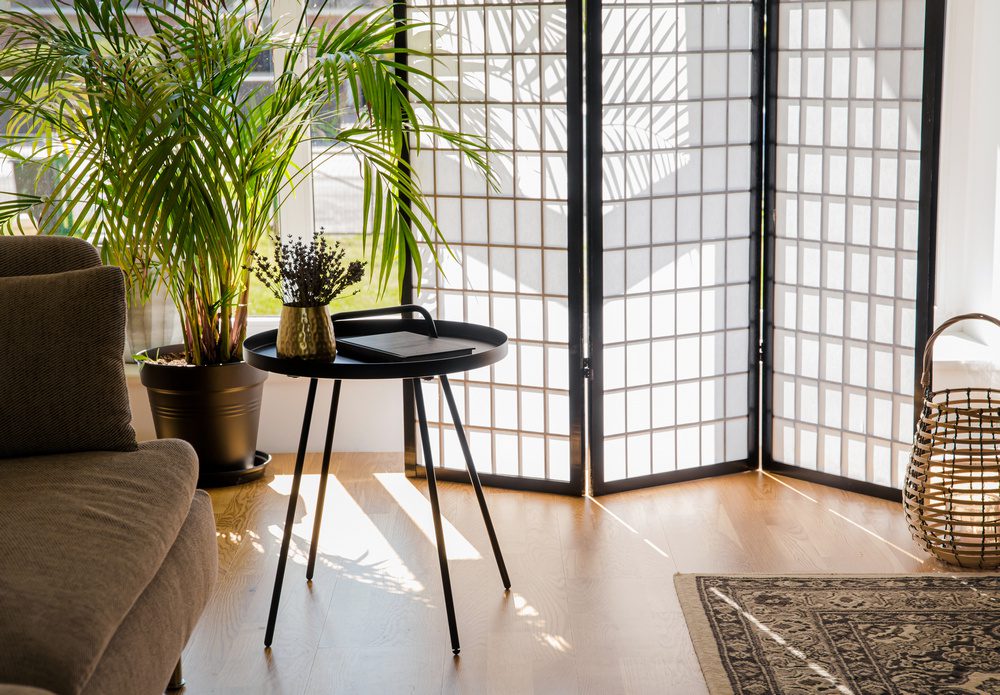 5. Salvaged Windows
If you have access to salvaged windows or there's one for sale near your home, you might want to consider making them your new room divider. While it might work similarly to a glass wall, a salvaged window adds a historical effect while using the window's body frame to decorate your walls. This way, you can add plenty of windows together and create one giant wall that'll act as your home's room divider.
6. Macrame Room Divider
Sometimes a wall room divider might look firm and unwelcoming, especially if you're trying to have a calm and soft space for your home. Using macrame would be a great solution to achieve a relaxed room divider. This way, you can allow your partition to be creative, muted, and effectively separate one area from another. It is another divider you can choose to DIY to purchase one ready-made for a quicker solution. It would work well for boho and rustic-themed homes.
7. Curtains
Of course, one of the easiest and most cost-effective ways to allow for a partition is to use curtains. Apart from using curtains as your window treatment, you can use curtains to divide the room, promote privacy and keep the floor area secluded. You can even use it inside your bedroom, especially if you want to keep your bed away from everything else. Luckily, with a curtain, you can either go for a solid color or use a thin sheet that could help see through the fabric's silhouettes. This way, you can still help promote privacy while giving your room a softer touch.
8. Wood Planks Partition
Wood planks are beneficial when it comes to any home project. While they're getting popular today for using them as bed frames and other DIY projects, you can now use them as a partition. This way, you can give your home a unique touch while making it homey and comforting. When adding wood planks, you can space them evenly or put them together for one solid divider.
9. Twigs
If you'd like to create a divider that looks muted, simple, and creative, going for twigs would be the perfect solution for you. It would be great for rustic and modern homes alike, as it could make your home look fancier and more sophisticated. Ideally, you should place at least three to four feet of twigs as your divider to effectively do its job. However, if you have kids and pets with you, it's best to avoid this kind of divider as it might cause harm to them since they can break and become pointy in some areas.
10. Contrast Flooring
A room divider doesn't always have to be something that acts as both your wall and your floor. Using different flooring would surely be a great idea if you'd like to separate the areas inside your home without reducing the empty spaces. For example, you can use a regular wood plank for your living room and switch to a light-colored tile for your kitchen. This way, you won't have to take up space but allow the floor to create the separation seamlessly.
Takeaway
Choosing the perfect room divider can be tricky, especially with the number of designs available. You can hire a professional or try DIY to give your home a unique story, which could be a great conversation starter. Whichever design option you choose, ensure that it matches well with your entire living space and is something you'd be happy to have at home.