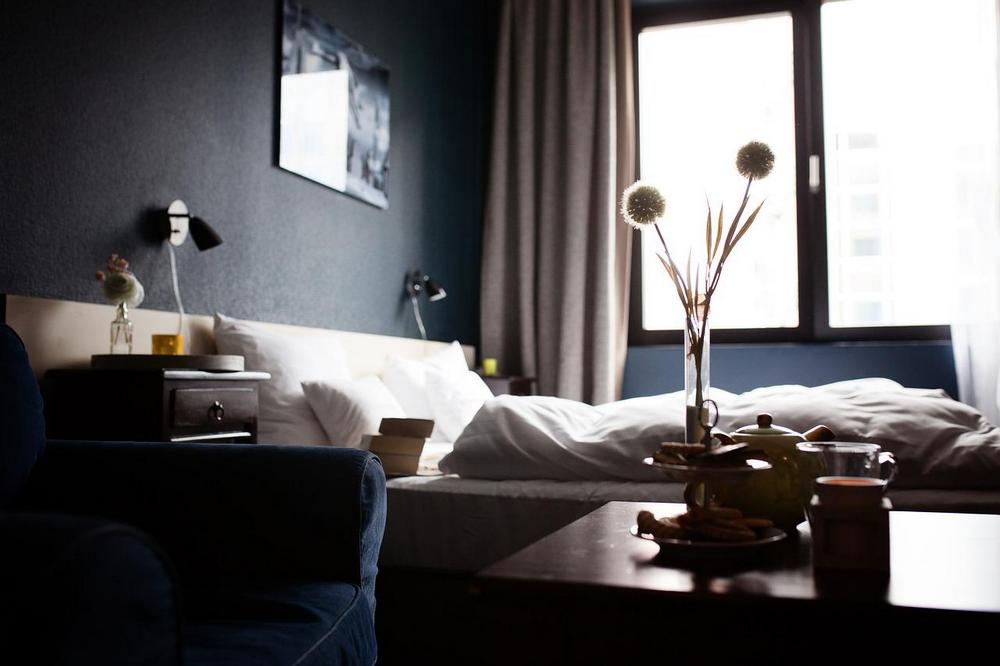 Hotel room design tips can often be translated into your own home. After all, we all want to create a space that is comfortable and stylish at the same time!
In this blog post, we will take a look at some of the best hotel design ideas and show you how to recreate them in your own bedroom or living room. So whether you are looking to renovate your entire home or just want to add a few finishing touches, keep reading for some inspiration!
Put the Bed in the Middle of the Room
This design tip is one that you can easily recreate at home. Simply move your bed away from the wall and into the middle of the room. This will create a more intimate and cozy feel to your space. Plus, it will give you some extra room to add other furniture pieces or decor items around the bed.
If you don't have enough space, on the other hand, you can always put the bed against the wall and use other design tricks to make it feel like it's in the middle of the room. For example, you can add a headboard that reaches all the way to the ceiling or drape some fabric over the bed frame.
Paint a Mural on the Wall Behind Your Bed
Who says your bedroom walls have to be boring? If you really want to make a statement, consider painting a mural on one of the walls in your room. This can be a fun DIY project or you can hire a professional to do it for you.
Either way, it will definitely add some personality to your space! The best place to put a mural is on the wall behind your bed. This way, it will create a focal point in the room and make your bed feel like it's in its own little oasis.
Include a Lounge Area
Another great way to make your bedroom or living room feel more like a hotel is to include a lounge area. This can be as simple as adding a couple of chairs and a small table or you can go all out and add a sofa and coffee table.
If you have the space, then the sofa is definitely the way to go. But if you're tight on space, then a couple of chairs will do the trick. Either way, having a lounge area in your room will make it feel more inviting and luxurious.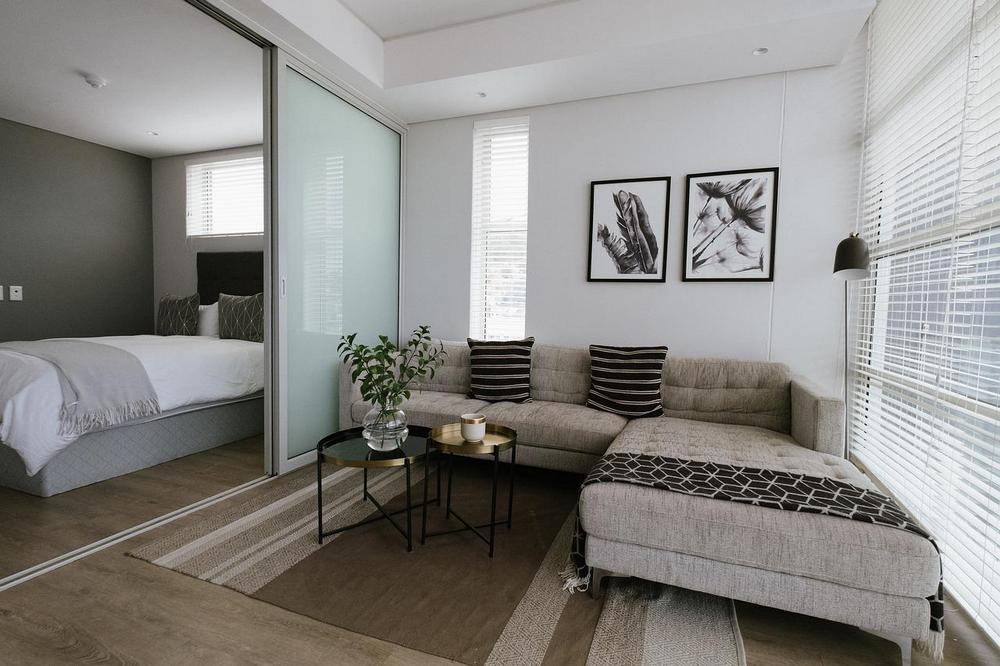 Add Bathroom Shutters
If you really want to bring the hotel feeling at home, then don't forget about your bathroom! One simple way to do this is to add bathroom shutters to your windows. This will give the space a more polished look and make it feel like you're in an upscale hotel.
Plus, it's a great way to keep prying eyes out of your bathroom! There are many different styles of bathroom shutters to choose from, so you can find the perfect look for your space. Some popular choices include plantation shutters, roller shutters, and even electric shutters.
Have a Shower Door Made of Glass
Another great way to make your bathroom feel more like a hotel is to have a shower door made of glass. This will give the space an open and airy feel and make it look more luxurious. In addition, it's much easier to keep your shower clean if you have a glass door! This is because there is no place for mold or mildew to hide.
There are many different styles of glass shower doors to choose from, so you can find the perfect look for your space. However, the installation is something that you will want to leave to the professionals.
Light it Up
One of the most important things to remember when designing your living room or bedroom is to make sure that it is well-lit. This means adding both natural and artificial lighting to the space. Natural lighting is always best, so try to include as many windows as possible in your design.
However, it is also important to add some artificial lighting to the room. This can be done with lamps, chandeliers, or even sconces. The key is to make sure that the space is evenly lit so that you can create a relaxing and inviting atmosphere.
Add Cozy Elements
One of the best ways to make your home feel like a hotel is to add some cozy elements to the space. This can be done with a variety of different items, such as blankets, pillows, throws, and even candles.
These items will not only make your room more comfortable, but they will also add some visual interest to the space. Candles are especially important because they create a warm and inviting atmosphere in any room. Besides candles, you can also add a fireplace to your room for an extra touch of luxury.
Decorate with Plants
No space is complete without some plants! Not only do they add life to a room, but they can also help to purify the air. If you're looking for an easy way to decorate your room, then consider adding some plants.
You can find plants in a variety of different sizes, so you can choose the perfect ones for your space. Plus, they are relatively easy to care for, so you won't have to worry about them dying on you.
Don't Forget the Outdoor Area
If you really want to bring the hotel feeling at home, then don't forget about your outdoor area! This is a great place to add some comfy furniture and relaxing decor. You can even add an outdoor fireplace or fire pit to really make the space feel like a luxury hotel. Just make sure that you include some comfortable seating so that you can enjoy your new outdoor oasis.
So there you have it! These are just a few hotel room design ideas that you can use in your own home. By adding some of these simple elements, you can easily transform your space into a luxury hotel. So what are you waiting for? Start planning your hotel-inspired home today!