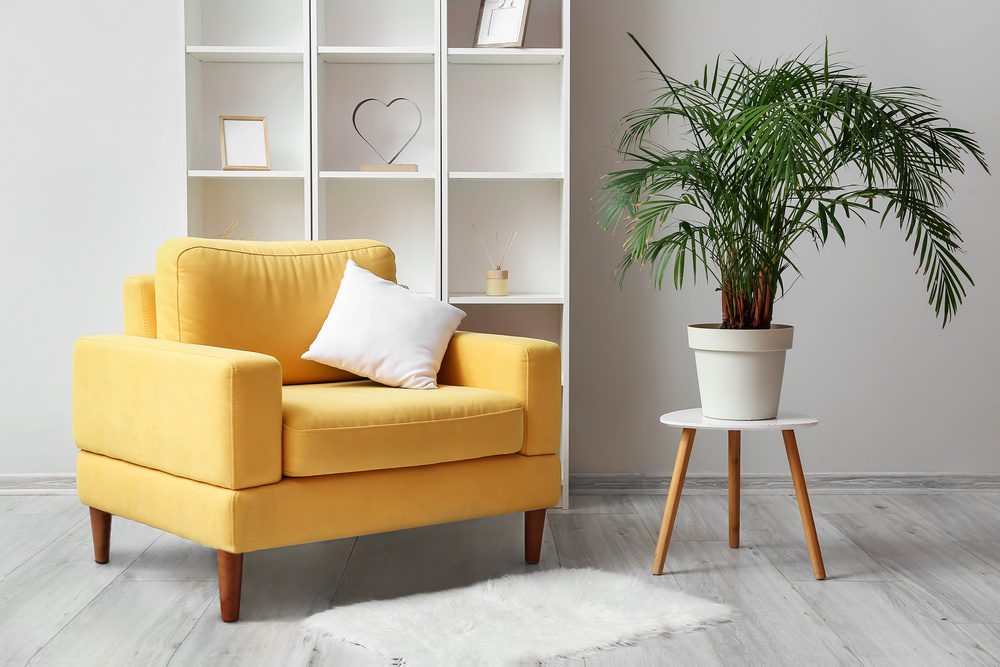 Moving into a new home typically comes with a lot of purchases. In most cases, that new house or apartment needs a lot of essentials that'll turn it into your home. So, whether you're moving into your first apartment, new house or simply replacing old homewares, you'll need to be well-prepared financially.
Your homeware essentials should be able to make your house feel comfortable and welcoming, while still covering your home needs. And, buying such things can be fulfilling if you enjoy decorating and retail therapy.
Before buying homeware items, you may need to settle on a theme and ensure consistency throughout the home. However, this doesn't mean sticking with one boring color in all the rooms; instead, you can incorporate different shades to form a cohesive look.
Buying homewares can be challenging, especially if it's the first time living alone. So, discussed in this article are the items you need to get for your new home:
1. Living Room
The living room is the central part of every home as this is where most memories are made with family and friends. And, in most homes, the living room is usually used for watching TV, listening to music, playing games, or having conversations. So, this area must be filled with items that enhance its purpose and coziness. These include:
Seats: These are a must for your living room, and have to be of the perfect size and comfort level. The first thing to get is a sofa that should match the room's dimensions while offering ultimate relaxation.
In addition to functional seating, you may also get accent chairs for your guests. You can also use these accent chairs to add style and color to the room. So, ensure that such chairs coordinate with the rest of the seating options to form a cohesive look.
Tables: Once you have your seats, the next items you should get are tables. You may opt for accent, coffee, end tables, and console tables, depending on the styles, materials, and colors that match the theme.
Window treatments: You may need to choose between window dressing, drapes, and valances as they offer privacy while protecting against different elements.
Entertainment center: If you have a TV, DVD player, and a video game console, you should consider finding an entertainment center that's stylish and complements the overall look.
2. Dining Room
If you have a dining room or space fit enough for a dining setup, you'll need furniture pieces that'll be the room's focal point. Some of the main essentials include:
Seats and tables: You should have tables and chairs placed together to form a dining set. And, you can choose to buy them separately, and then mix and match them to form a cohesive look.
Buffets: These furniture pieces can be such a functional part of your dining room as they offer extra storage. When getting a buffet, consider a style that shows off your dishes, flatware, and drinkware.

3. Kitchen
The kitchen area is normally considered the heart of most homes as people gather to enjoy meals and create memories. But, for your kitchen to function sufficiently, you'll need the right essentials, including furniture, appliances, cookware, and utensils.
The following are the essentials you'll need for your kitchen:
Cookware: Food can bring most families together, and to make these tasty meals, you'll need quality cookware sets. When choosing cookware, ensure it's made from cast iron, stainless steel, or nonstick surfaces. This may include stockpots, saucepan sets, and a Dutch oven.
Bakeware: If you enjoy making bread, baked dinners, and desserts, you may need the essential bakeware. The main bakeware includes pie pans, baking sheets, muffin tins, loaf pans, and springform pans.
Cutlery and flatware: For the new homeowner, cutlery, and flatware are important. Starter cutlery includes a chef's knife, knife set, kitchen scissors, paring knife, and bread knife. In addition to cutlery, you'll also need stylish flatware essentials.
Dishes and glassware: When it comes to dishes, they need to be both functional and stylish for a cohesive look. You can either choose to buy a dish set or individual dishes that allows you to mix and match in terms of shapes, colors, and sizes.
These dishes include serving dishes, dinner plates, bowls, and salad bowls. As for glassware, you should get a great set of cups and glasses for different drinks and occasions. The main glassware includes drinking glasses, wine glasses, pitchers, mugs, and tea cups.
Kitchen appliances: Every kitchen needs appliances that allow you to prepare meals with minimal effort. Some essential small appliances include blenders, toasters, food processors, hand mixers, stand mixers, coffee makers, slow cookers, waffle makers, and an electric grill.
Prep tools: For your prep needs, there are useful gadgets that ease the cooking process. These tools may seem minor, but play a big role in food preparation. They include a colander, measuring cups, spoons, cutting boards, mixing bowls, graters, can openers, bottle openers, liquid measuring cups, and rolling pins.
Seats And Tables: The right kitchen furniture will allow you, your friends, and your family to sit and enjoy meals together. Essential furniture includes kitchen chairs, tables, islands, and bar stools.
Linens: You can also utilize decorative kitchen linens for a warm and homey feel. Some of the most important linens include aprons, magnets, potholders, oven mitts, trivets, dishcloths, placemats, and tablecloths.
4. Bedroom
The bedroom is a space where you get to enjoy your time away from everyone else. So, it should be in your best interest to fill these with pieces such as:
Furniture: The main bedroom essentials are the bed frame and headboard.
Bed sheets and comforters: You'll also need to invest in new bed sheets to cover your mattress. Not only do you need the sheets, but you'll also need comforters for the colder days.
5. Bathroom And Laundry Room
Laundry appliances: The laundry room is a vital part of your home as it's responsible for keeping your home clean. Some main essentials include washers, dryers, and vacuums that help with cleaning.
Laundry essentials: Some of these items may include drying racks, hampers, iron, cleaning supplies, mops, vacuums, and ironing boards. As for your bathroom, you'll need to get towels, shower curtains, and bath mats.
Bottom Line
Getting the right homeware essentials ensures that you turn the house into a home by making it comfortable. So, when purchasing such items, ensure that you stick to a theme so you can achieve a cohesive look overall. In addition, these essentials should be functional and fit your budget.