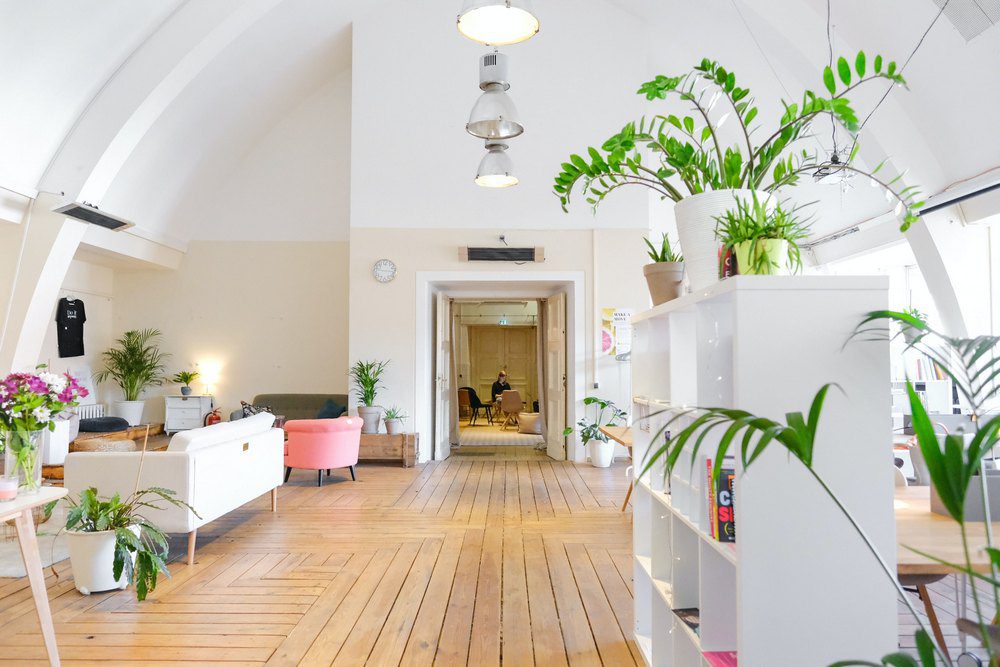 A significant amount of science backs up the point that office space can be both beautiful and functional. From an inviting atmosphere to comfy furniture, a perfectly designed business space can maximize productivity, increase happiness, promote creativity, and improve motivation.
How to Make the Most Out of Your Office Space
The home office can be easy to design because you only have one room. On the other hand, decorating your entire business is going to take a decent budget, time, and a bit of inspiration.
1. Understand Your Needs and Wants
Before you start buying furniture or planning your paint colors, ask yourself what you and your employees need to have in the office. What's essential to running your business? How many of said items do you need? Can you do some of the design work by yourself, or do you need help?
2. Consider Bringing In Professional Help
Planning your own office space can be fun, but not everyone is a fan of interior design. If you don't have an eye for interior design or simply don't have the time, consider hiring a professional to help with planning your office space. Office design development specialists are trained in asking the right questions to assess your needs and be able to show different sketches of what your office would look like.
3. Determine Your Budget
Whether you want to make a more sustainable office or you want to DIY most of your project, you'll need a budget. When determining your budget, consider paint, construction materials, professional costs, furniture, decoration, storage, technology, and ergonomic supports.
4. Find Inspiration Via Mood Boards
The design doesn't come easy for everyone. However, even design savants take inspiration from other sources. You can use Miro, Canva, and Pinterest to help you collect images for a digital mood board. Or, you can use aspirational images or actual items while planning your office.
5. Create a Mock Layout
Modern technology allows you to establish a room layout that meets your needs. Online tools, such as RoomSketcher, SketchUp, and Stanley Floor Plan, can help you place furniture, but be aware of the number of power outlets in the room. Also, consider energy consumption needs.
6. Integrate Your Brand Colors
When choosing a color pallet for your business, incorporate your brand's colors. This makes it more likely that your office will keep a consistent look that reflects your values. Employees will feel a stronger connection to your company if you include your brand in the office design.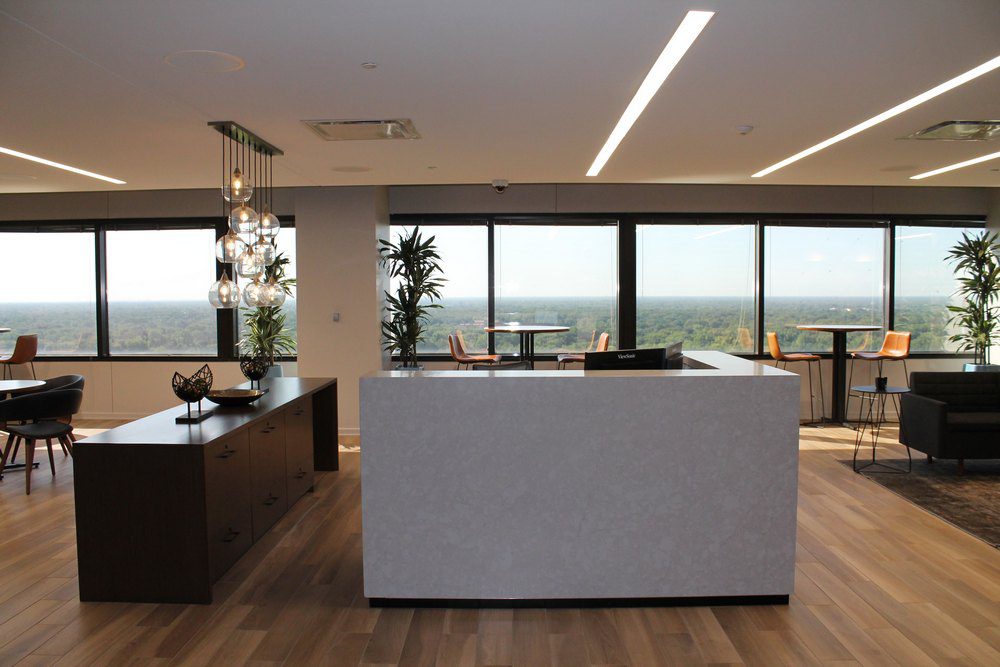 7. Start With Comfort
Before thinking about your accent pieces, start with comfortable furniture. For example, chairs, couches, and recliners should be comfortable first and stylish second. There's no reason why your furniture can't be both, but prioritizing comfort should be your goal as it benefits your staff.
8. Add Some Unique Furniture
What constitutes as "unique furniture" will vary based on your office vibe. For example, if your office has a "serious" feel, use neutral colors and similar-looking pieces. If you're more casual, add eclectic furniture, games (like a dart board), and some bold or neon colors here and there.
9. Invest in Health
Your employees are going to spend a lot of time in their new office, so consider splurging on an ergonomic setup. Consider adding things like suitable desk chairs, standing desks, and air purifiers. Houseplants can improve air quality by removing toxins, so keep the greenery around.
10. Let the Light Shine Through
Humans spend 80% to 90% of their time indoors, so it's important to make natural light available to everyone in the office. In fact, access to natural light is the most requested feature workers want in an office because it helps with sleep, happiness, productivity, health, and engagement.
11. Add Artificial Light
Depending on the setup of your building, access to natural light may be difficult for some. But you can install UV lights that operate similar to white light, which offers the same benefits as natural UV rays. Since UV lights can be expensive, try to make the most out of your windows.
12. Break Up Space With Dividers
Modern office environments are typically open because they encourage collaboration and communication amongst staff. However, that doesn't mean your employees don't want a little privacy. Dividers offer the best of both worlds, as they're open and contained all at once.
13. Invest in Storage
All offices should consider storage in their plan because it's a shared space. From tall modular shelving to furniture that doubles as storage, make sure every staff member has a place for their things. If you need to store something out of the office, buy a storage unit somewhere nearby.
14. Buy Art or Hire Local Artists
Work office decor can give you the chance to support local artists. Some offices will select an accent wall that's just for the artist, or they'll purchase prints they can place on their walls. Either way, choose art that suits your brand's personality and colors to ensure it's well incorporated.
15. Put Up Some Mirrors
Whether your office is big or small, mirrors are multifunctional. For example, mirrors can make your office look bigger, more professional, and refined, or create a space that looks especially inviting. Plus, your coworkers don't have to go to the bathroom to check their hair or outfit.
16. Bring Color to the Office Supplies
One often overlooked aspect of office-based interior design is the supplies. If you've already incorporated your brand colors into the office, then this shouldn't be a problem. Alternatively, you could choose a complementary color that stimulates productivity, like blue, red, or purple.
17. Stock a New Bookshelf
Companies that like to stay at the forefront of innovation should consider a communal bookshelf that includes office favorites and "must reads." If you place this bookshelf in the break room, you'll encourage your staff members to read and explore new, creative ideas they can use.
18. Pay Attention to Office Aroma
Some of your staff won't be able to handle strong smells, so avoid using bleach or other products that irritate the eyes and throat. Instead, opt for more natural scents like lavender, mint, or citrus. Don't use artificial versions of the same smell, or you could aggravate allergies.
19. Hang Team Photos
Does your team participate in team-building activities or go on adventures outside of the office? Or, does your team go on sales calls where they end up meeting exciting people? All of those experiences can be turned into memories if you snap photos and put them up in the office.
20. Allow for Desk Customization
Everyone has their own taste and personal styles, but that may not be reflected in the general office design. If that's the case, encourage your team to add elements to their desk that keep them motivated during the day. These small inclusions can tell you a lot about your staff.
Conclusion
Creating a productivity-focused workplace may not be in your budget, but if you take the time to develop a comfortable space, the benefits are two-fold. Not only will your office motivate staff, but it'll also impress your clients who value employee engagement and well-designed spaces.
But don't stop here. We have plenty of other articles that can help you improve the look and feel of your office, whether you plan to work from home full-time or purchase an entire building.