Area:  31.0 m2
Photographer:  Leonardo Finotti
It's always nice to have a place to go to when you feel like taking a break. Or when you're looking for inspiration. Or when you need to focus on work. This is the premise behind the design of the Writer's Retreat.
As the name suggests, this rustic home is a writer's getaway place.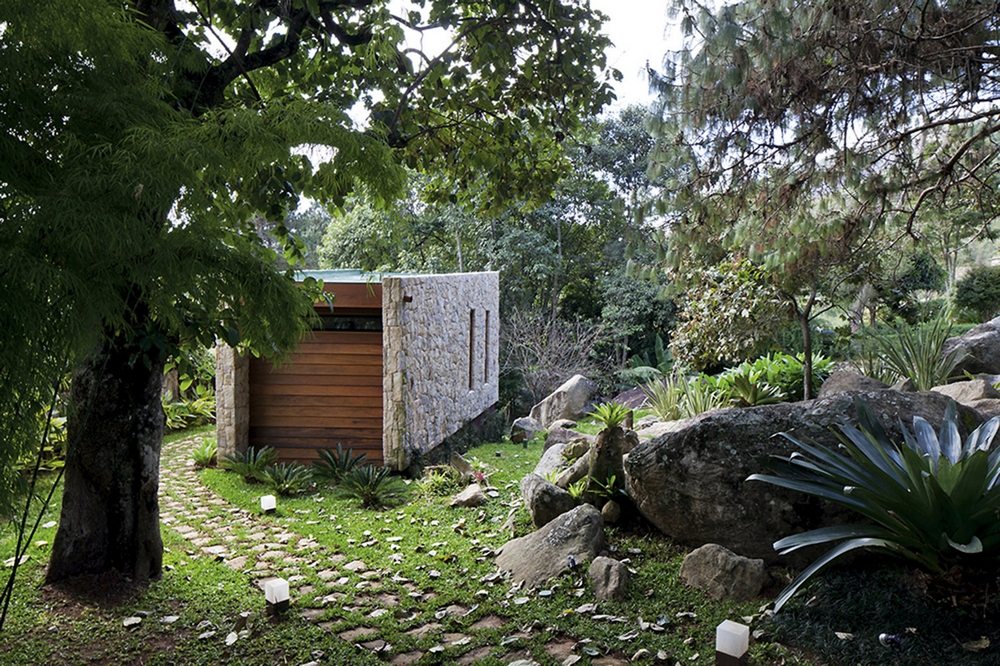 The house is located in a secluded part deep into the woods. Its facade is made from locally-sourced stone, excavated onsite to build the structure.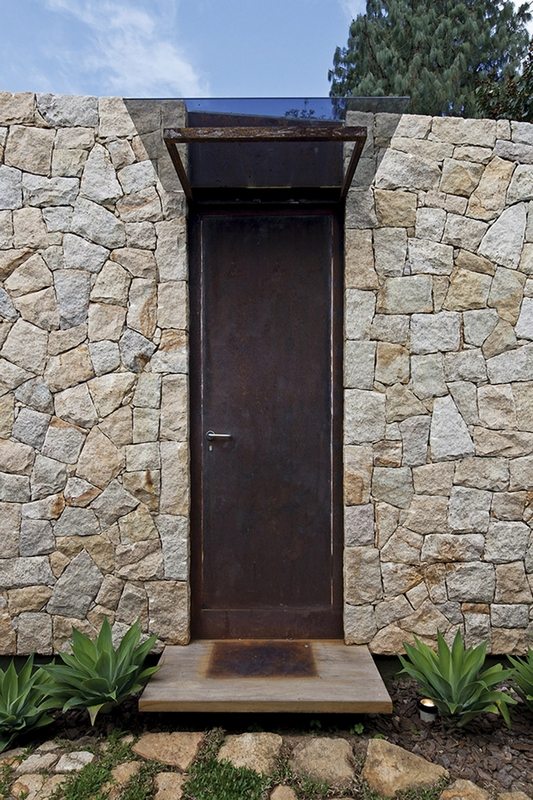 It is irregularly-shaped; it follows the irregular plot of land where it stands. Despite the small size, the Writer's Retreat has enough space for basic living.
The house features a bedroom, bathroom, and a small working space. It also has a pantry with storage, sink, and stove.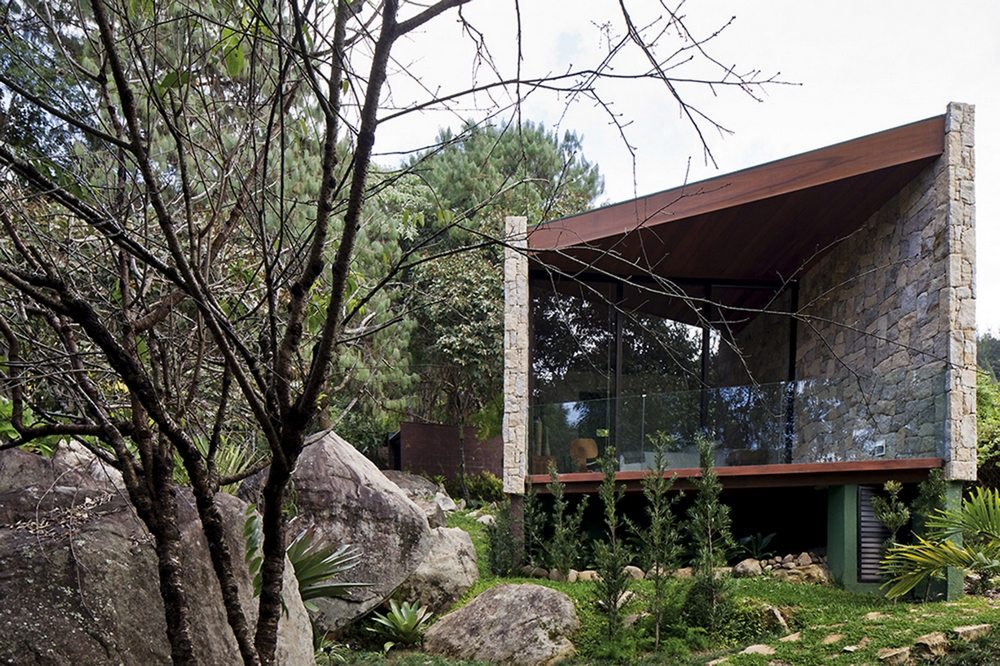 Inside, white walls, dark timber, and more stones are found. Using earthy materials like stone and timber visually ties the house with the natural surroundings. White walls, on one hand, provide much-needed break from the monotony.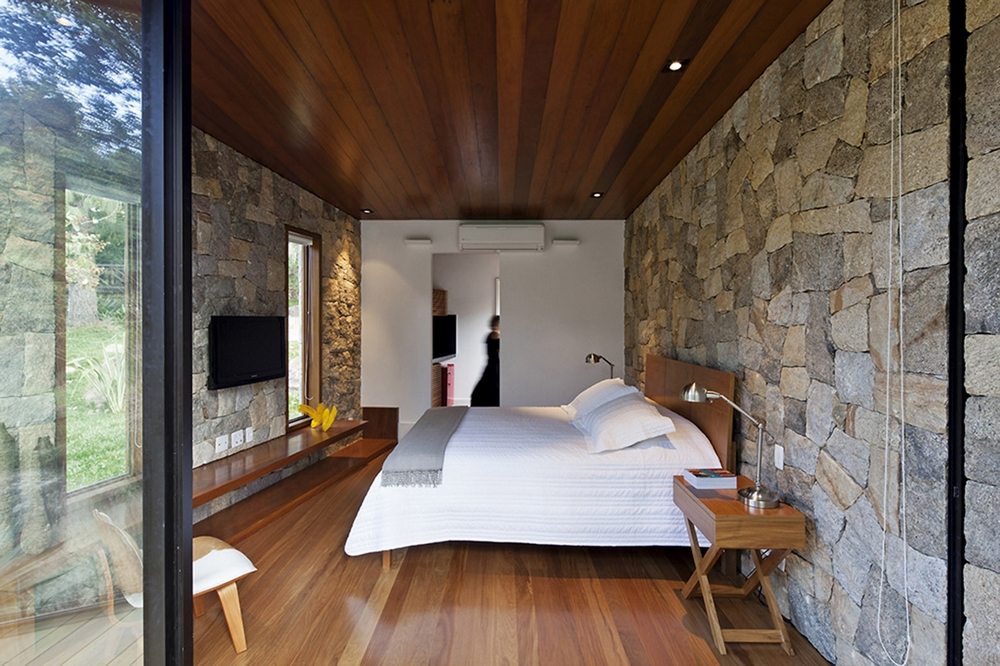 A huge veranda can be found outside, with full view of the woods. The goal is to inspire the homeowner and stimulate creativity.
Notes from the Architect:
Built to be a writer´s retreat in the middle of nature, the building was designed under the symbol of the cave.

The symbolism of the cave is very broad and diverse. It suggests shelter, self-knowledge, return to basics, reflection, pregnancy, growth, freedom through thought and many other meanings that can be found in ancient people´s mythologies and suggest the use of this building as much as a shelter as an ideas's instigator.

The shape of the construction was defined by the small buildable area on the lot.. This configuration enables a cozy and protected interior, allowing, at the same time, a great connection with nature. Through the large window one can clearly admire, in several scales, the passage of time, from the hours, to the seasons of the year.

Once the writer is in it, he is cozy and protected. He has everything he needs, as in a womb. He is secure enough to get in touch with all his most inner thoughts, demons and illusions, so when he gets out of it, he feels fresh and full of new ideas.

Built in steel frame and clad with stones found on the lot, the volume houses a bedroom, a bathroom and a small pantry. It´s covered with metal roofing and has aluminum and glass frames. To warm the interior, wood was used both in the ceiling as in the floor.
Click on any image to start lightbox display. Use your Esc key to close the lightbox. You can also view the images as a slideshow if you prefer 

Exterior Views:
Interior Views:
Drawing Views:
If you liked the Writer's Retreat, you'll surely like the Green Oaks Writer's Studio…