Built Area: 180.0 m2
Year Built: 2015
Photographs: Dion Robeson
Land comes in different shapes and sizes. For Simone Robeson, it's a 180 sq.m. triangle-shaped plot sandwiched between a busy street and a sewer easement.  So what did Robeson do? She had a triangle house built.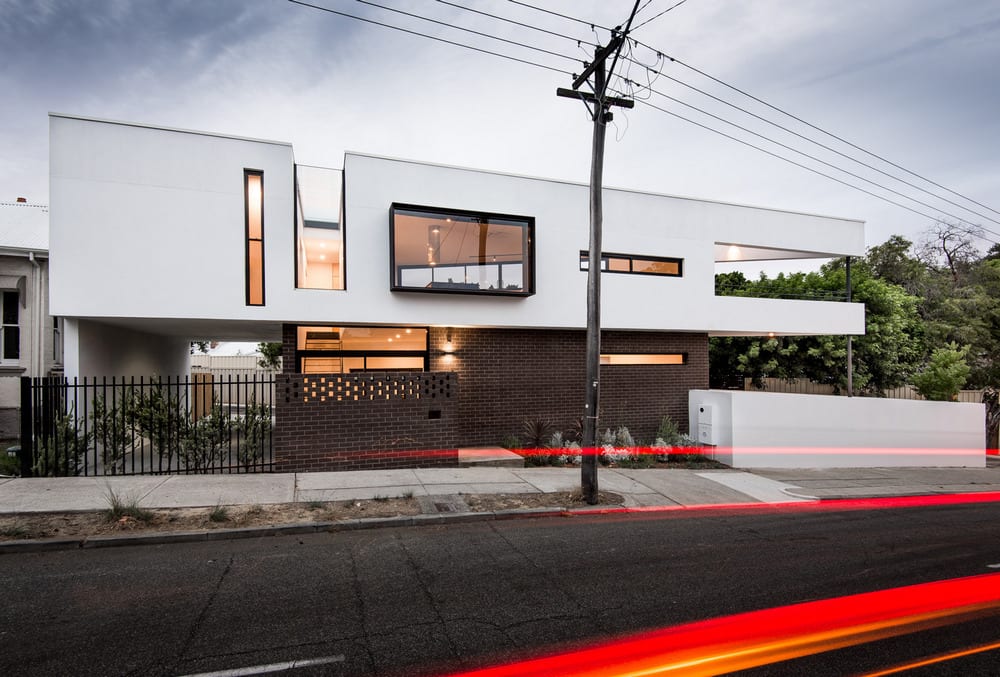 Aptly called "The Triangle House," the home is a minimally designed structure for a professional couple. Its layout focuses on quality of spaces – not, quantity. It features bold and spacious areas brought about by innovations in design. This includes built-in furniture and storage as well as a one-car bay.
This two-level house has a home office at the street level; the rest of the living areas are found above. Large glass connects the living area to a park found across the road. To take full advantage of the expansive views of the nearby streets, a one-way glass window was installed.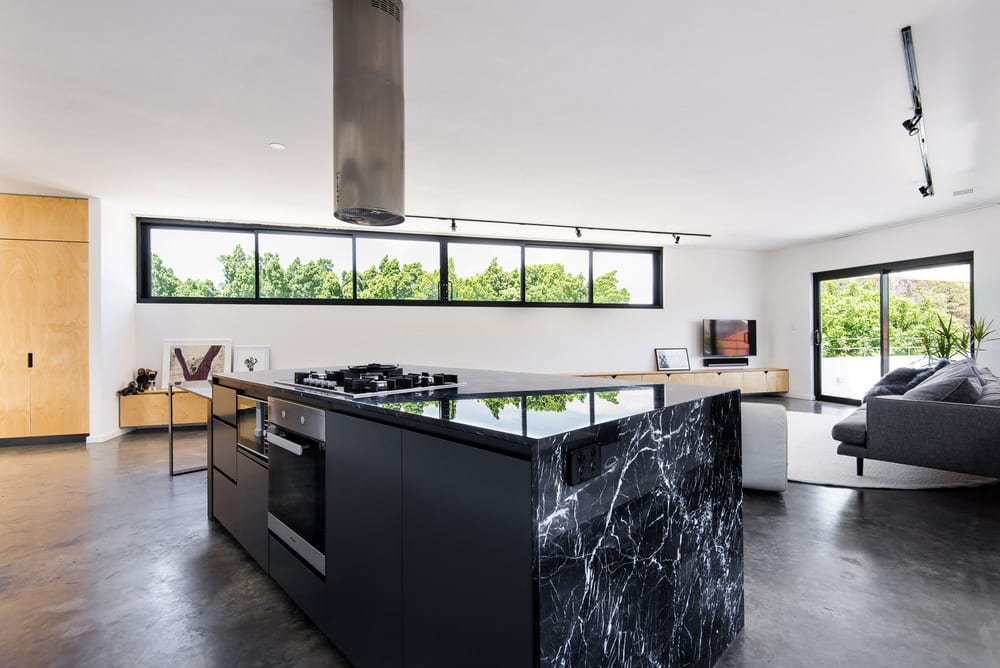 Inside the home has a waterfall skylight located over the staircase. A steel box windows and burnished concrete floors add a contemporary touch to the interiors. The Triangle House is a home defined by understated luxury.
Notes from the Architect:
Built on a 180m2 triangular shaped block in Mount Lawley, this award winning and highly publicised modern home is an example of what can be achieved with clever design on the most challenging of sites. The brief called for a functional, low maintenance home and home office for a young couple. The efficient layout and sense of spaciousness is a surprise to those who enter, with expansive views through to the leafy Hyde Park and the city beyond. 170m2 of internal space was created on the site, with the office and guest suite accessed from street level, and the living and master suite floating above. Acoustic and one-way glass, together with highly considered openings and sight lines ensures a private sanctuary that is still only metres away from the bustling Beaufort Street.
Click on any image to start lightbox display. Use your Esc key to close the lightbox. You can also view the images as a slideshow if you prefer.
Exterior Views:
Interior Views:
Drawing Views:
Want more houses with interesting shapes? Check out the House in Hokusetsu.