We love creative project ideas that make every home unique and express the individuality of its owner. If you, too, love designing and making DIY projects for things around your house, you're going to enjoy this collection!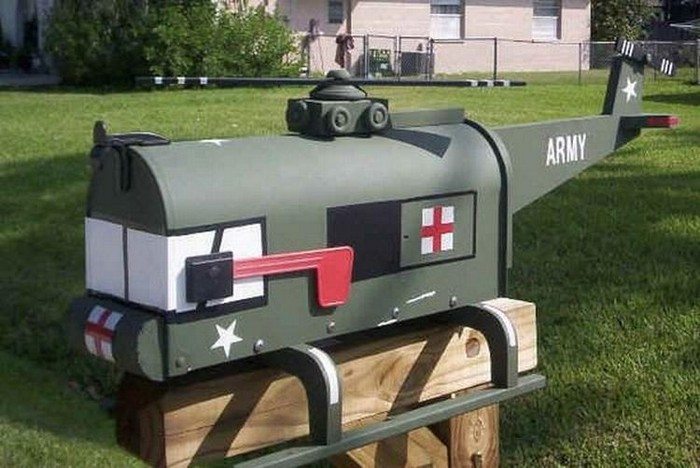 This album is all about unusual and creative mailbox designs you don't get to see everyday. It's impossible not to notice them when you walk by these unique mailboxes!
Some are standard mailboxes simply custom painted and decorated with little accessories to achieve a specific theme.
Then there are the totally unique, custom-made mailboxes. Upcycled materials are great for this as you can see here – an old CPU, boat motor, microwave, even an ammo can, beer keg and fire extinguisher!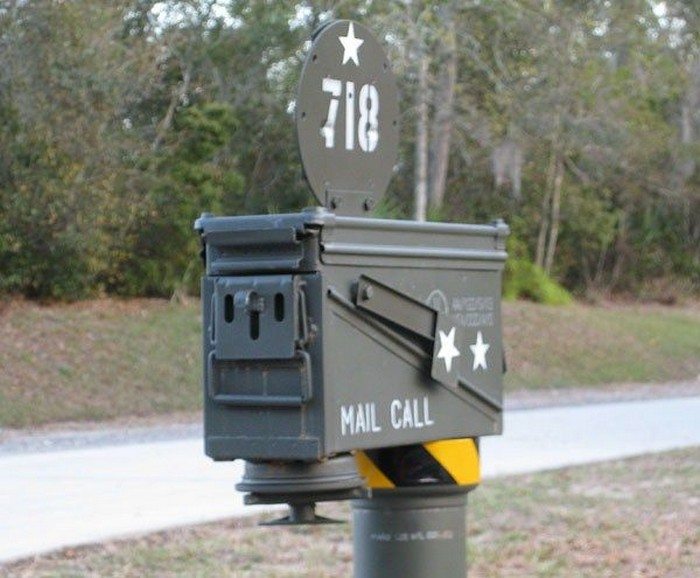 Do you want a mailbox that will stand out in your neighbourhood? Have a look at all the ideas we've collected and get inspired! Then perhaps share your mailbox design idea with us?
Click on any image to start lightbox display. Use your Esc key to close the lightbox. You can also view the images as a slideshow if you prefer ?