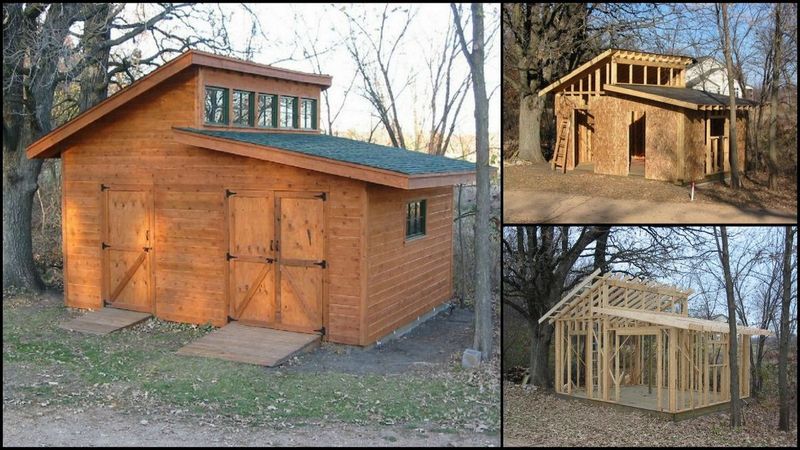 We found the ultimate garden shed! Lots of storage space, great natural light, big doors! We think you'll agree that it's hard to beat.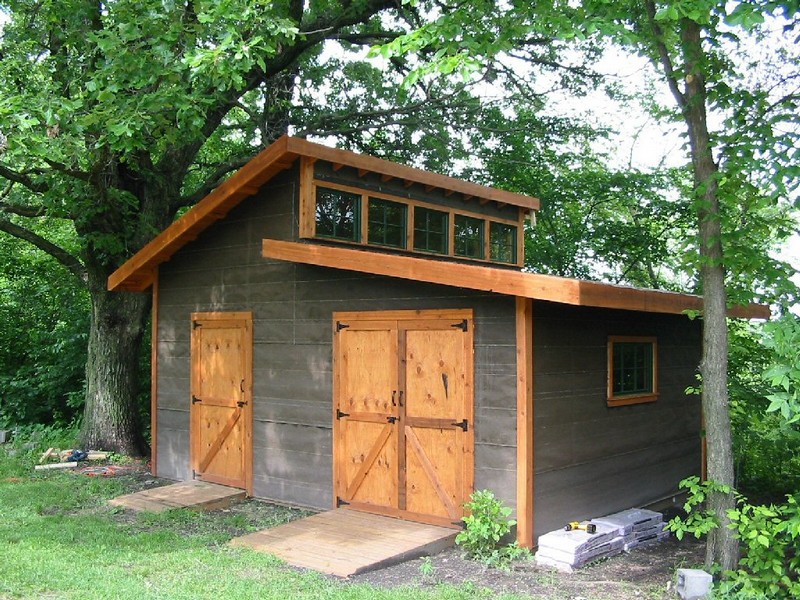 This shed is designed to resemble the classic American chicken coop. Its walls are made with OSB, which is cheaper than plywood. Tarpaper is used to protect the walls, as well as the roof, during winter. Green shingles complement the color of the shed.
With its simple architectural design, this garden shed provides a spacious room that welcomes natural light and air. It's also versatile and can be used in a variety of ways.
It's spacious enough that you can use it as a workshop. There's a lot of space for your gardening and building tools. You can also use it for relaxation, and turn it into a garden room. Perfect for a quiet afternoon while reading a book and sipping your favorite beverage.
Would you like one in your backyard?
You'll need these materials:
2×6 Rafters
Hallow Blocks
4×4 Post
2" thick Lumber
1×4 Cedar Board
Green-treat Plywood – flooring and doors
Green-treated Floor Framing
OSB
Roof Shingles
Deck Screws
Nails
Tarpaper
Door Hinges
Door Handles
Bolt Lock
Window Frames
Fascia Boards and Trim
And these tools:
Table Saw
Drill
Hammer
Frame/Gun Nailer
Tape Measure
Sander
Sealer/Caulking Gun
Click on any image to start lightbox display. Use your Esc key to close the lightbox. You can also view the images as a slideshow if you prefer 😎