Built area:    140.0 m2
Year built:    2016
Photographs: Triệu Chien
Mian Farm Cottage is a charming remodeled home in a grapefruit grove in Vietnam. It features generous green spaces with stunning mountain views – a perfect site for social gatherings.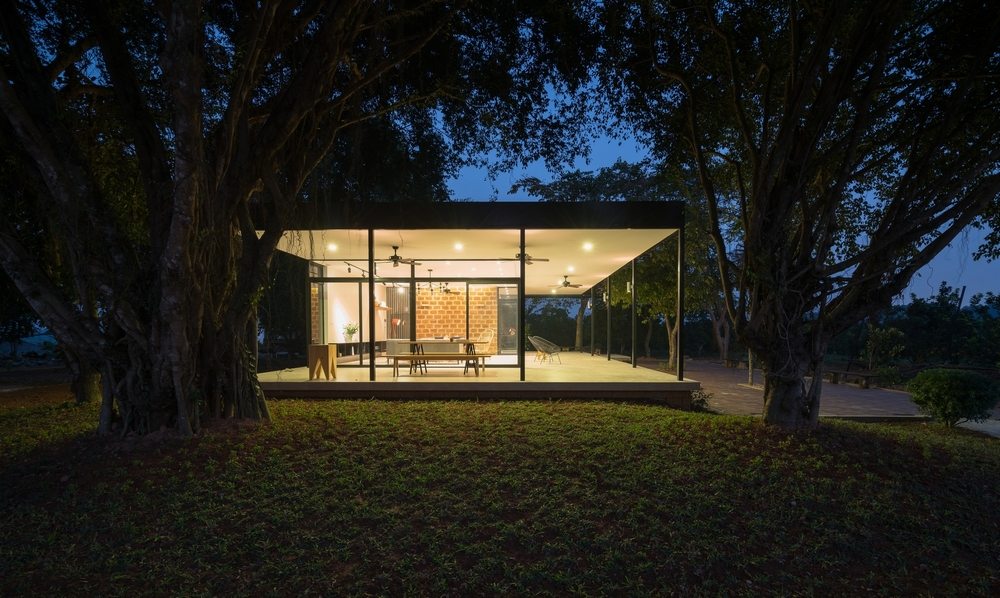 The homeowners wanted a place to escape to, away from the fast-paced city life. They wanted it to be close to nature.  Today, the cottage serves as a place both for relaxation and recreation. It is where the homeowners entertain their family and friends.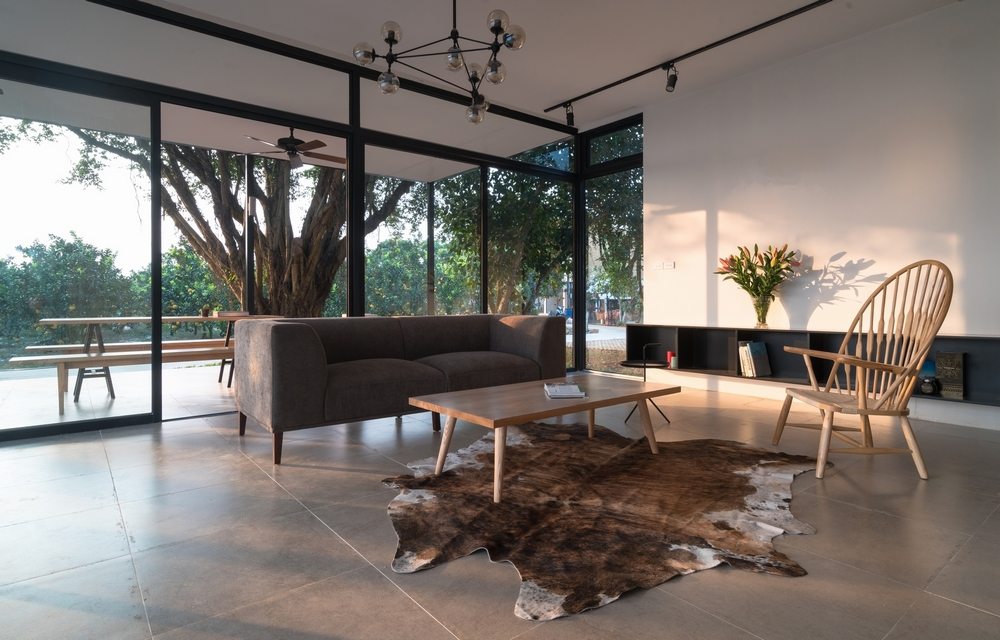 In order to emphasize the cottage's 'closeness' to nature, the architects used glass walls. This brings the outdoors in, providing sweeping views of the surrounding landscape. To shield the home from heat, large awnings were installed.
The interiors are basic and simple with just the necessities. Muted neutral tones make the house warm and relaxing.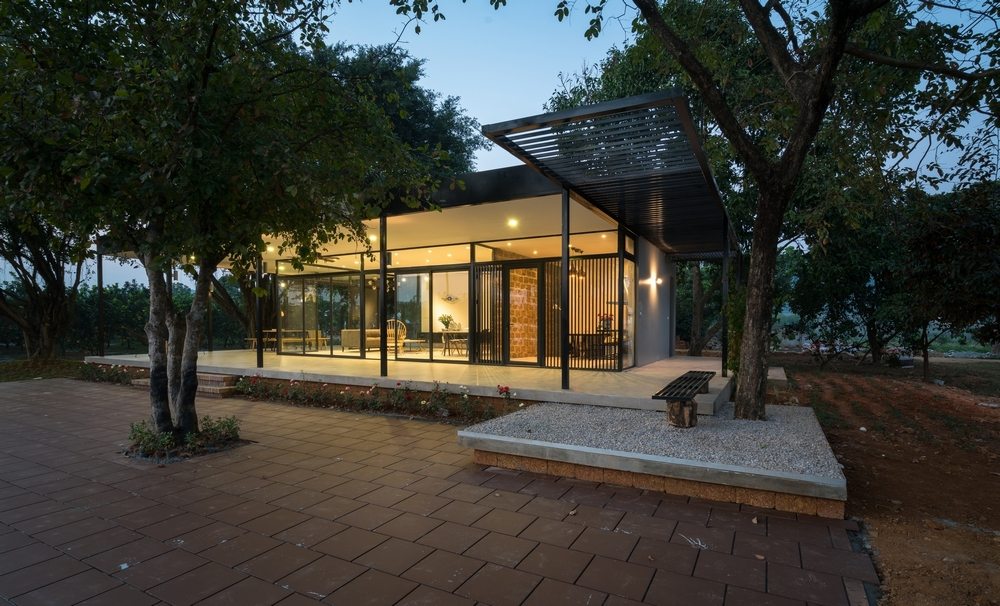 Mian Farm Cottage more than serves its purpose. Its aesthetics, comfort, and location makes it a great getaway place.
Notes from the Architect:
Among the grapefruit garden of a large farm, Mian Farm Cottage has a fine view of Ba Vi mountain range. The owners of the farm aim to create a place far away from the city which produces fresh food, has a green space, a great landscape and for families gathering.

The love of nature is in harmony with the particular traits of the contemporary architecture such as the simple outlines, the rich natural light and the connection between inside and outside. All bring about the inspiration for designing.

There are two main units: The central section with living room, dinning room, kitchen which was rebuilt on the basement of the broken down building; and the bedrooms which were reformed on the old structures.

The building block seems to be floating above the grass. The horizontal shape makes the building form simple and modest while sheltering behind the foliage. The large glass surface overlooks the garden and the distant mountains. A wide porch which not only prevents much sunlight entering the cottage but also helps expand the space if necessary is, in fact, the most favourite place for people gathering together.

Because of far away from the city, the easier in construction the better, so the solution was creating the whole building structure in steel, that simplified the process and took only two months for constructing. Compared with using concrete structure, using steel was reduced the expense as much as possible. Laterite was one of the local materials used in finishing work.
Click on any image to start lightbox display. Use your Esc key to close the lightbox. You can also view the images as a slideshow if you prefer. ?
Exterior Views:
Interior Views:
Drawing Views:
From grapefruit groves to snowy mountains, take a look at the Cottage on the Hill!