Built Area: 130.53 m2
Year Built: 2017
Photographs: Joël Gingras/Apy-D
Le Poulailler House is an addition project to an existing brick building that's been on the site for at least a hundred years. The architect was careful to preserve the old structure as it introduces a new one. The result is a home that combines old world charm and the fresh design of the modern times.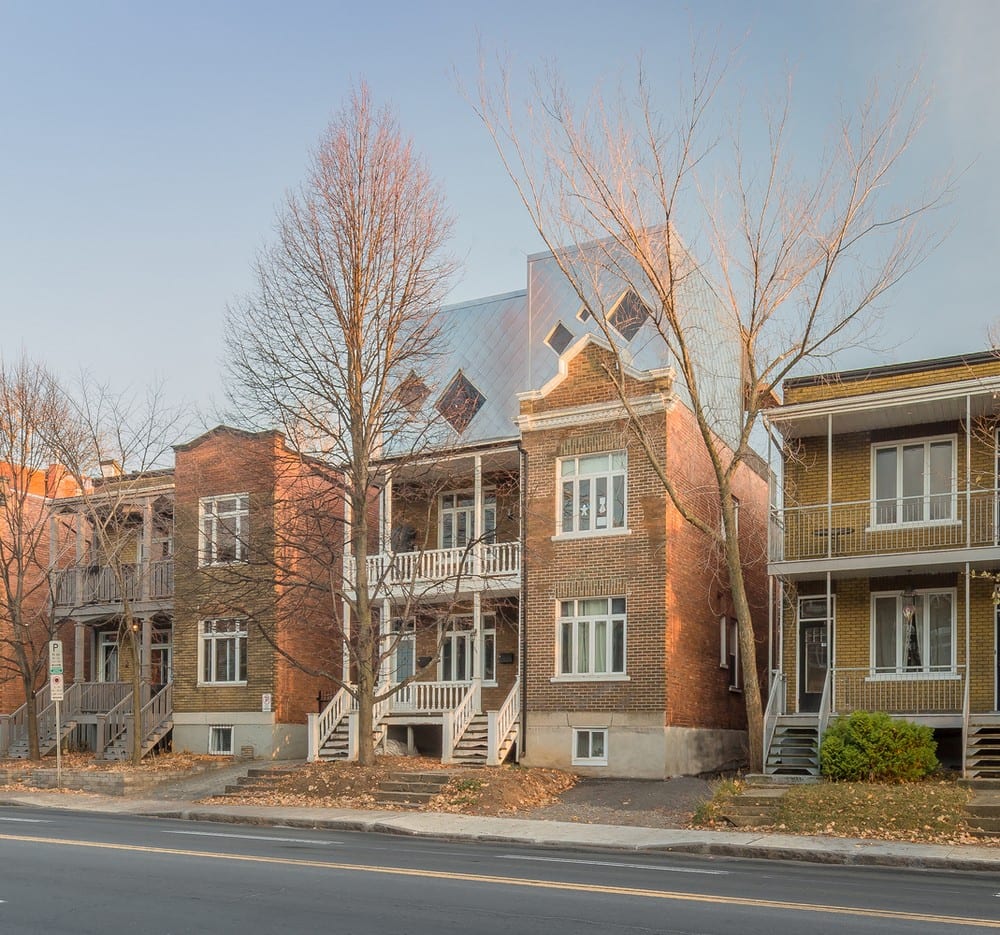 From the outside, the separation between the two volumes is clearly defined. It follows the minimalist volumetry of the already-present structure. Diamond-shaped windows stand out against the fish scale metal cladding of Le Poulailler's façade, as if to further emphasize the addition.
The house is bright and airy. The contemporary design lives up to the modern-day needs of its inhabitants. Le Poulailler is a cozy and comfortable home that perfectly works according to its purpose – quality time with the family.
Notes from the Architect:
The architectural design of the Poulailler proposes a new simple, uniform and minimalist volumetry thus allowing a clear reading of the addition. On the main facade, only the new diamond-shaped windows, organized in a constellation, contrast with the regular rhythm of the existing openings. Lightness and elevation, mirage and firmament describe the inspiration underlying the architectural design of the project.
Click on any image to start lightbox display. Use your Esc key to close the lightbox. You can also view the images as a slideshow if you prefer.
Exterior Views:
Interior Views:
Drawing Views:

Want more addition projects such as this? Check out Australia's Brick House.