The concept of dry stone walls has been around since agriculture began. No mortar, just gravity. Dry stone walls don't interfere with the natural drainage of the site.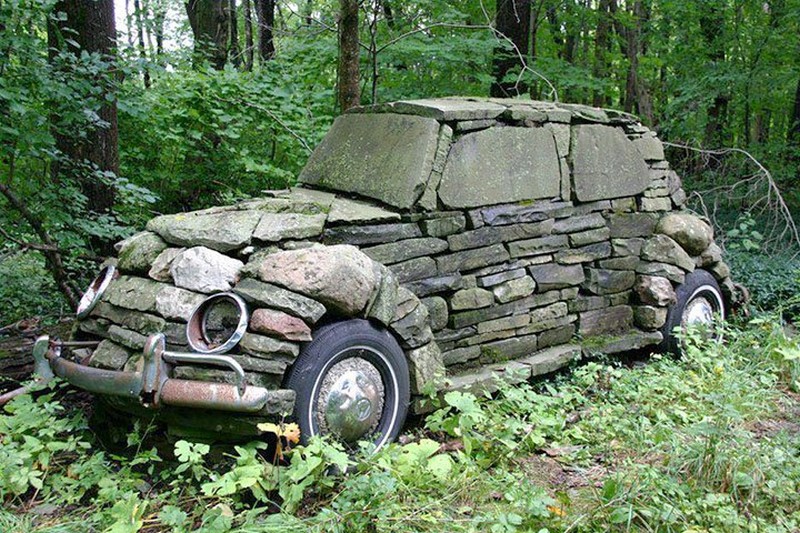 They're also low cost and low maintenance. You can travel the world and bump into dry stone (also called dry stack) anywhere there are surface rocks found. They're as popular today as they ever were.  All you need is a source of rocks and some enthusiasm.
They're natural beauty can be used to blend the work into the landscape or to make it a feature such as a cairn. You can use dry stone walls inside and outside your home. And it doesn't have to be a huge build. You can use dry stone as a low retaining wall for your flower bed, as outdoor seating, a fire pit, a garden centrepiece or a water feature. The possibilities are limited only by imagination.
Click on any image to start lightbox display.Use your Esc key to close the lightbox. You can also view the images as a slideshow if you prefer 😎
If you liked these, you will also like viewing Cast in Stone…