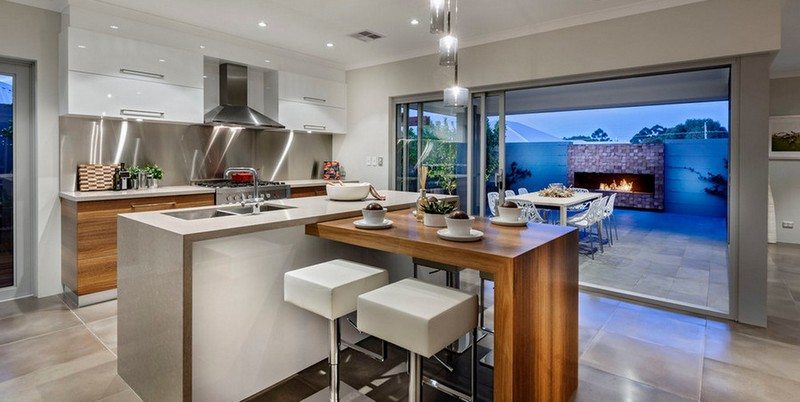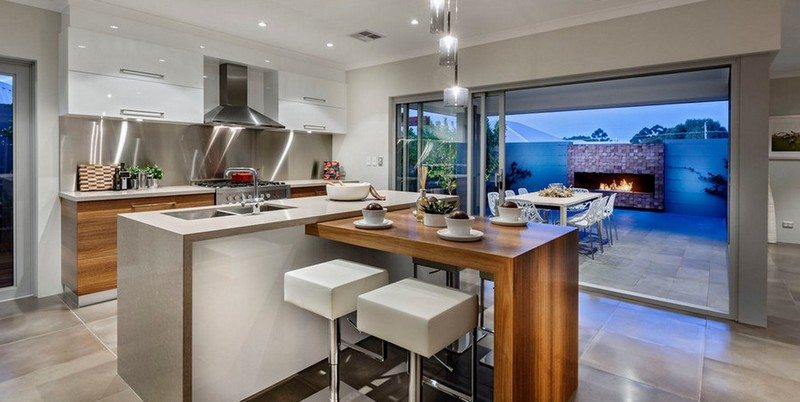 Your grandmother probably had one. You probably don't. When and why did breakfast nooks go out of fashion? Has the breakfast bar made them obsolete?
Breakfast nooks are a cozy seating area that is typically located in a kitchen that is specifically designated for people to eat breakfast. It is sometimes called the "breakfast room."
The cozy nook is usually a small space that may have a table with two chairs or a bench. This nook is opposite the kitchen island/counter and is not a part of the main seating area.
The breakfast nook is often adjacent to the kitchen but can be separate from it.
People who live in small spaces often utilize a breakfast nook to make the most of their living area, and to make their kitchen more efficient.
A breakfast nook is common in many homes throughout the country. People purchase small, round tables for placing in their breakfast nook, as well as bar stools for comfortable seating.
Of course, the challenge with most bars is exactly that… everyone faces in the same direction like the old 'counter lunch'. Isn't conversation better when we're looking at each other?
Breakfast nooks aren't just for breakfast. They're great for sharing a cuppa when a friend drops by, for relaxing with a book, for doing the household accounts and, of course, they're the perfect 'homework station'.
Eating breakfast at your leisure is a treat for most. For those who enjoy the convenience of the kitchenette, it can also offer a quick, easy place to prepare a few items for the day.
There are many designs for kitchenettes and breakfast nooks, allowing for plenty of customizability.
But breakfast nooks are best beside a large window this is because they offer the greatest amount of natural light for the number of people that can fit.
It is best that breakfast nooks locations were directly beside a large window, so you can enjoy the natural illumination without actually getting up to turn on the light.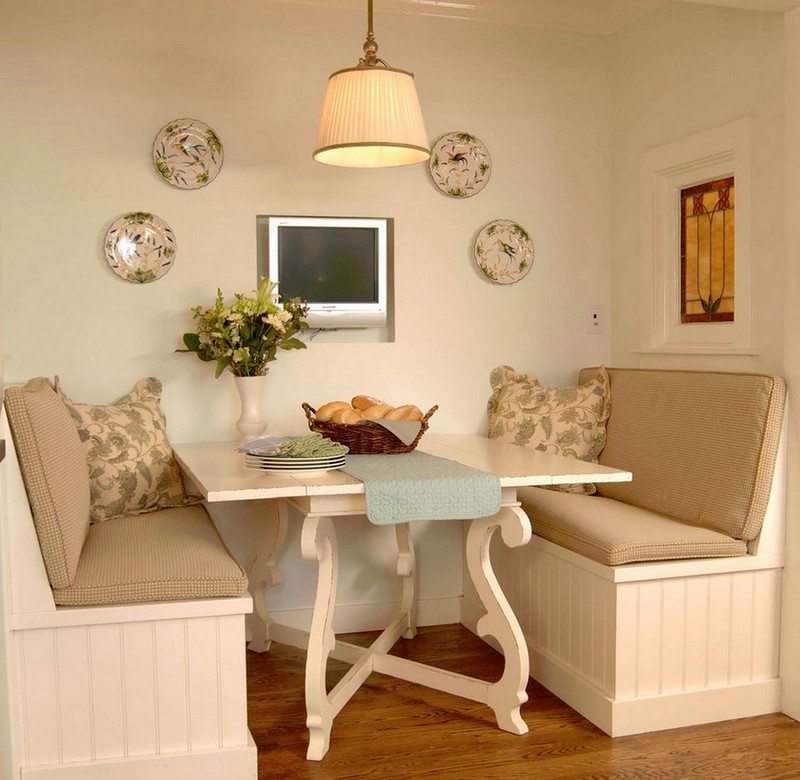 Do you have a breakfast nook at home? If you do, we'd love to see what they look like!
Below you'll find a selection of both classical and modern styles to help you to design your perfect 'breakfast nooks'.
Click on any image to start the lightbox display. Use your Esc key to close the lightbox.

High Top Counters
A high-top counter breakfast nook also called a breakfast bar, is a countertop that goes higher than the stovetop but lower than the cabinets. The high-top breakfast nooks are tiny but immensely functional.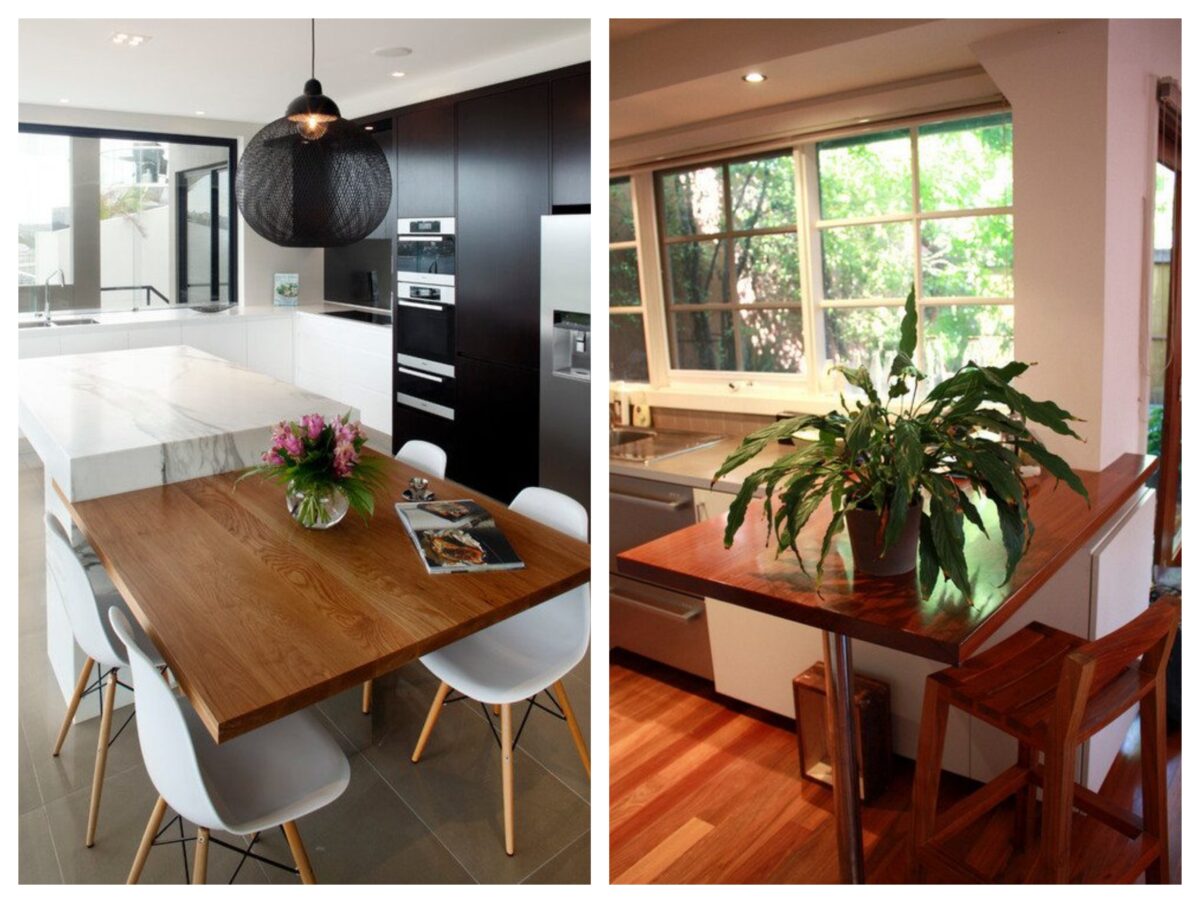 Corner booth
Corner breakfast nooks are popular and they look amazing, but they also function well by creating a space that's easily accessible and designed to be warmed up by the sun.
It is a great advantage especially if you have children to look after while doing something in the kitchen. You can watch them having breakfast while cooking.
Corner breakfast nooks are also popular because they provide more space than traditional breakfast bar setups, especially when it comes to serving coffee and looking out a window.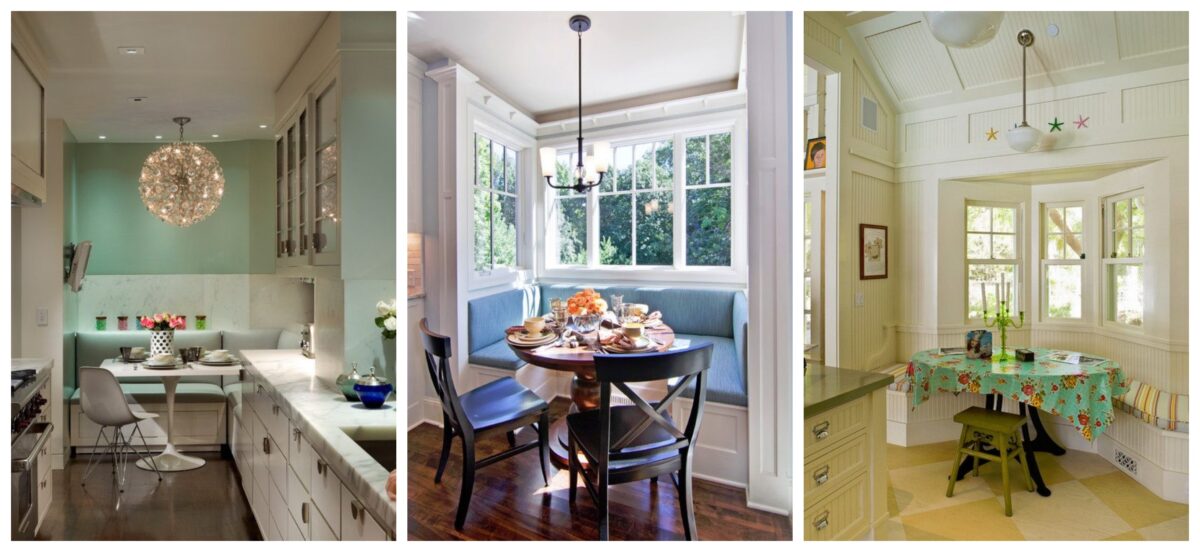 Sofas
Sofa breakfast nooks are an advantage because they make eating breakfast a bit more like you're on vacation. You just lie back on your couch and eat your eggs, fruit, or pancakes while being surrounded by a soft and comfortable atmosphere.

Long bar
These are classic long bar designs that are common in bigger kitchen spaces. But, you can modify the design to achieve a modern design that will surely invite you to have a good breakfast. 🙂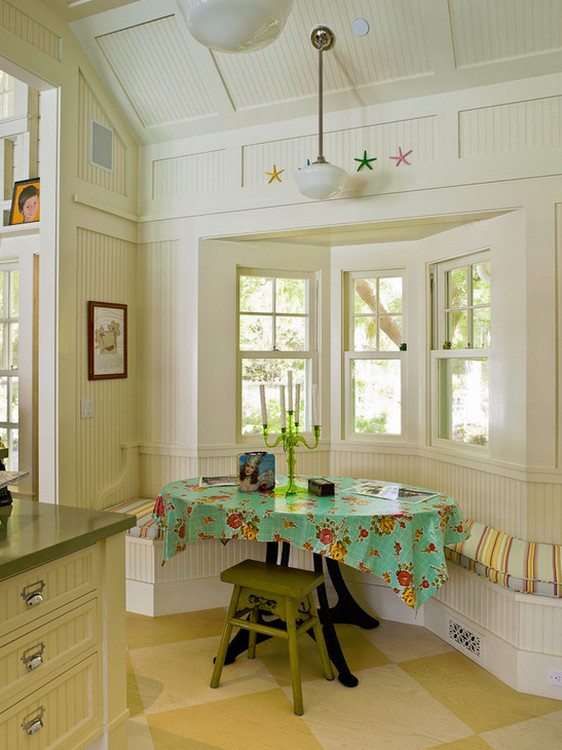 If you liked these, you might also like these outdoor dining ideas…