New research suggests that being outdoors reduces your heart rate and blood pressure, lowers stress hormones, and eases muscle tension. It can even boost your mood. So eating outdoors most definitely has its benefits!
Outdoor dining, al fresco – call it what you will, it certainly has appeal. Most of us spend our week under a roof. It's great to get outside with good food, perhaps some good wine and certainly family and friends.
Whether you go open air or roofed will depend on your climate. If you have a view that's to-die for, take full advantage of it. It doesn't have to be grand, though. You can simply set up a table and then you're good to go.
Worried about the bugs? Citronella – natural and effective 🙂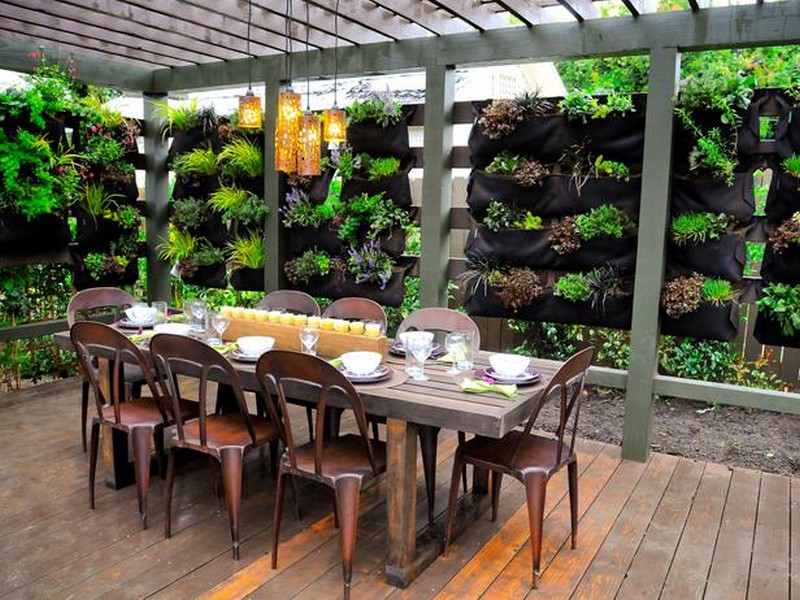 In this album we're happy to present a swag of ideas to inspire you. Be warned – some of these can actually you make you green with envy.
Click on any image to start lightbox display. Use your Esc key to close the lightbox. You can also view the images as a slideshow if you prefer.
If you liked these, you will also like viewing these dining area inspiration…