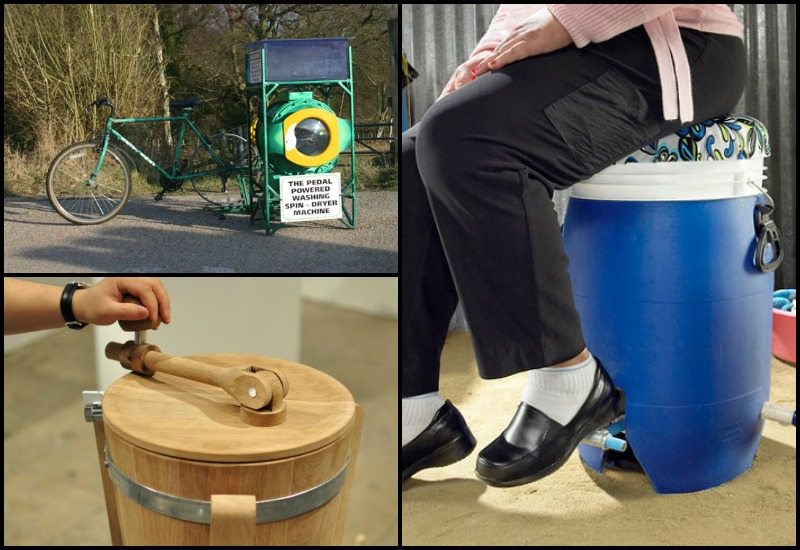 Off the grid? No problem. Camping holiday? No problem. Want some exercise while you save money? No problem. All you need is one of these nifty people-powered washing machines…
Our Pick
Most of us never give our washing machine a second thought… until we have a power failure or it simply breaks down. Then we realize just how dependent we've become! We're not suggesting you go back to a washboard but 'people power' does have its advantages. It's also a lot cheaper than what the utility companies charge. As a bonus, these manual washers are very kind to the environment!
Reducing our dependence on electrical power is not only beneficial to our budget, but it also helps save Mother Earth and our health!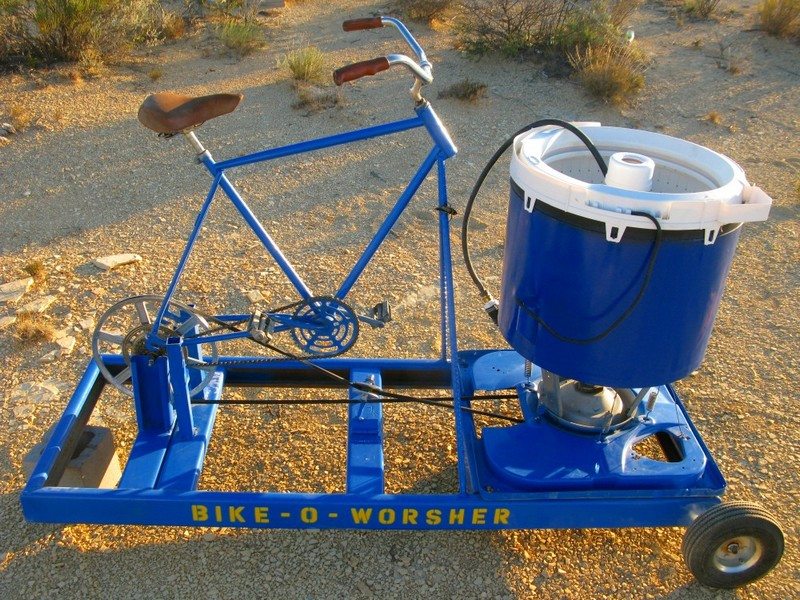 Would you like to try these off-grid and eco-friendly washers?
Click on any image to start the lightbox display. Use your Esc key to close the lightbox. You can also view the images as a slideshow if you prefer

GiraDora
Cyclean Bike-Powered Washing Machine
Bike-o-Worsher
Drumi
Human-Powered Wooden Washing Machine
Laundry Pod
Bicilavadora
Pedal-Powered Mobile Washing Machine
If you love camping but hate using laundromats, here's a $17.95 solution that really works…