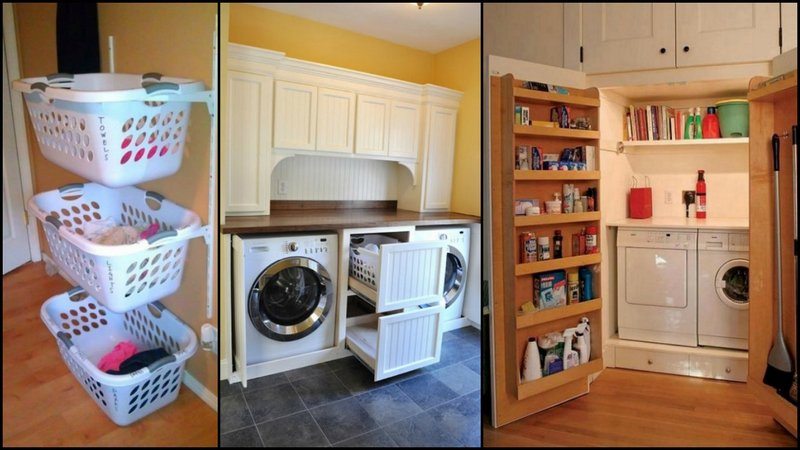 Laundry rooms aren't usually big or spacious. In most homes, they simply occupy enough space to do the task. There's not much attention given to it, hence, it's not surprising that it's often disorganized, dank, or dark.
Your laundry room need not be one if you know of ways to organize yours at home. And clever storage ideas can spell the difference between a laundry room that you loathe or one that you like!
Now, we all know that ready-to-use storage systems can be expensive but not these DIY storage solutions! It can range from cheap to space-saving and efficient solutions. You can mount laundry baskets on the wall to save space, set up a drying rack on one wall, a hanging rack overhead, or shelves within the doors.
Check our gallery for more of these simple and efficient storage ideas that can work just as well as ready-to-use storage solutions.
Click on any image to start the lightbox display. Use your Esc key to close the lightbox. You can also view the images as a slideshow if you prefer

DIY Laundry Basket Dresser
Wall-Mounted Drying Rack
In-Between Washers Shelves
Upcycled Hanging Rack
PVC Laundry Sorter
Door Storage
Ironing Board Hooks
Lost Socks Idea
If you liked these, you will also like viewing these storage ideas…