A little bit of luxury and tranquillity can be created in any nook with the addition of day beds.
Day beds are a great place to curl up with a book, sit and enjoy a coffee or catch up with your best friend on the phone. They can be used indoors for taking a quick nap in the afternoon, or outdoors to enjoy the serenity of nature.
These beds were traditionally used as a place to rest and relax during the day and were often used as a sofa or couch as well.
Day beds come in a wide variety of styles and designs. And if you can't find one that suits your taste, you can build your own.
We know you want one for your home, so we collected some images to get you inspired. Go ahead, find the day bed that calls out to you 🙂
Different styles of Day Beds
These swing beds are a fabulous way to relax. You can create swing beds by simply attaching a strong rope to the corners of a pallet bed and hanging them on a sturdy platform. You may need a cordless drill to drill holes in the pallets.
Add some cushions, pillows, a blanket and your favourite book. You will be guaranteed a very fabulous way to enjoy the sun.
Day Beds Canoe
This exquisite canoe-shaped day bed would make a stunning addition to any home, particularly one with a seashore view. It would be perfect for relaxing during the day or for sleeping in at night and would add a touch of elegance to any room. Your guests are sure to be impressed.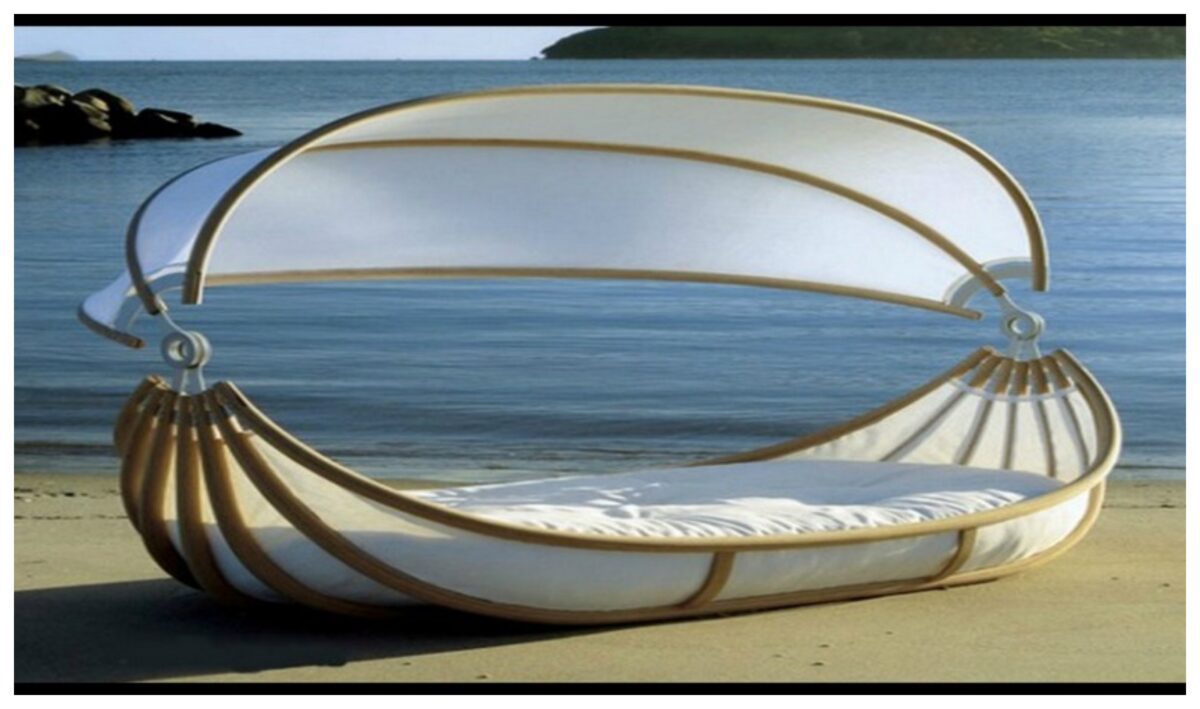 If you have an old boat that you don't use anymore, you can give it a new life by transforming it into an outdoor day bed. This is a great way to upcycle an old boat and create a unique piece of furniture for your garden or patio.
To transform your old boat into a day bed, you will need to remove any old seat cushions and any other materials that are not suitable for outdoor use. You may also need to sand down the boat and repaint it to protect it from the elements.
Once you have prepared the boat, you can add some outdoor furniture cushions and pillows to create a comfortable seating area.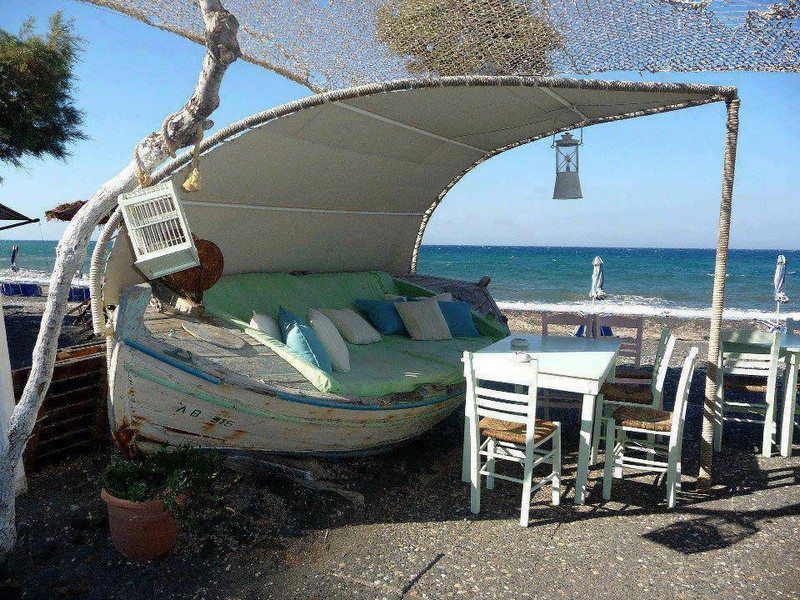 Rattan Day Beds
Rattan day beds are made from a natural material, so they are environmentally friendly. They are also very strong and durable, so you can be sure that your bed will last for many years.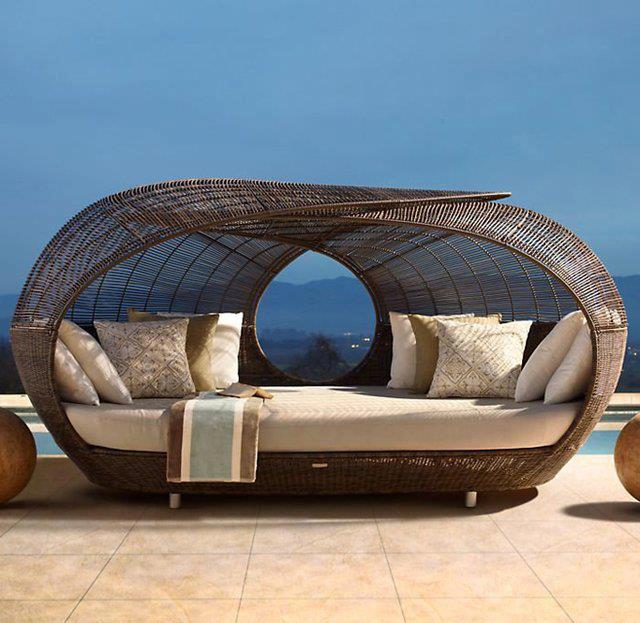 Window Bench
If you're stuck on whether to choose a bed or a bench for your home, then consider opting for a window bench. A window bench can serve as both a comfortable place to sit and a cozy spot to take a nap.
Plus, it can add a stylish touch to any room. The natural lighting will give a warm and inviting feeling, and the bench can be used as extra seating when entertaining guests.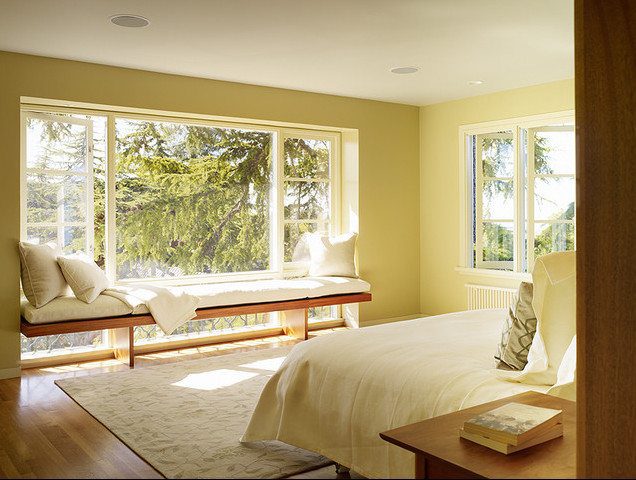 Boho Bunk Bed
A Boho bunk bed can easily be converted into a day bed. Simply remove the bottom bunk and convert it into a sofa. A few steps and you have a comfortable day bed.
This is a great way to save space in a small room or to have a multi-purpose furniture piece that can be used for both sleeping and lounging.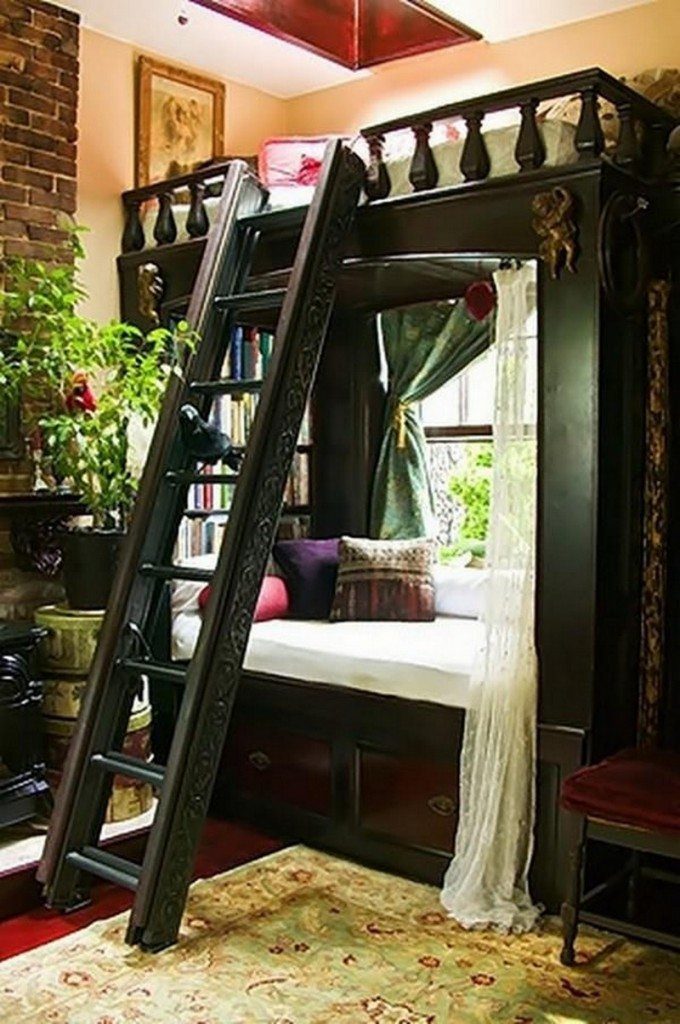 Well, have you decided what type of day beds you want to have? If you need more inspiration, then browse our gallery. 🙂
Click on any image to start the lightbox display. Use your Esc key to close the lightbox. You can also view the images as a slideshow if you prefer 😎