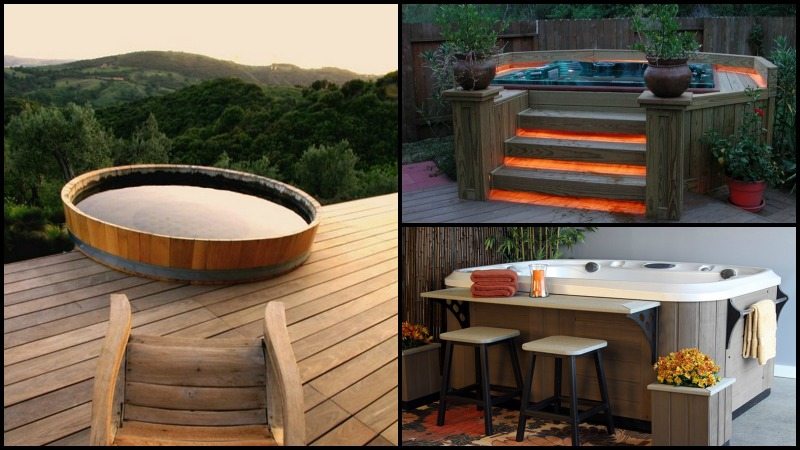 The Japanese have known for centuries just how relaxing a hot bath is. They may not have invented the hot tub, but they certainly have the use down to an art form.
Our Pick
Do you come home from work burdened with the stress of the day? Maybe you need a hot tub like one of these in your yard! Make it big enough to share and it can be a great opportunity for family time as well.
A hot bath after a hard day's work helps a lot in releasing stress and in calming your mind and body. Make it an outdoor bath and it's even better since you get to breathe in fresh air and experience nature in your yard. Perfect – nature and fresh air at work on the mind and the warm water at work on your body! Ahhhh… can life get any better?
Which of these is yours?
Click on any image to start the lightbox display. Use your Esc key to close the lightbox. You can also view the images as a slideshow if you prefer

Hot Tub with Bar Counter
Galvanized Stock Tank Hot Tub
Natural Hot Tub
Hot Tub With Fireplace
In-Ground Deck Tub
Wood-Fired Cedar Tub
Above-Ground Tub
Cob Hot Tub
Dutch Tub