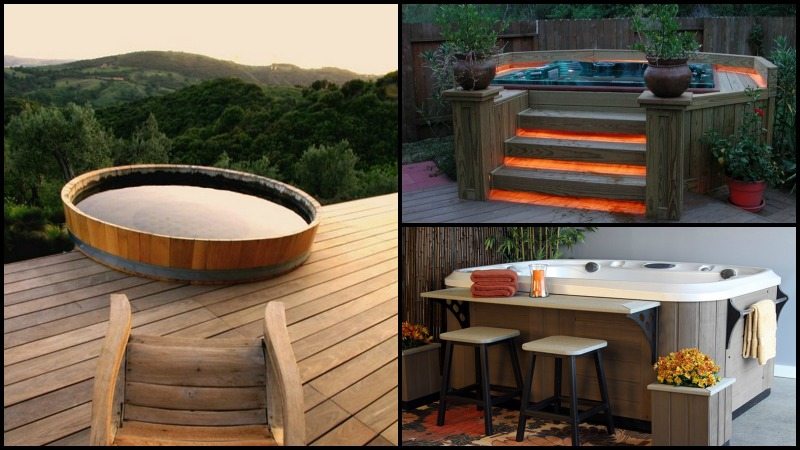 The Japanese have known for centuries just how relaxing a hot bath is. They may not have invented the hot tubs, but they certainly have the use down to an art form.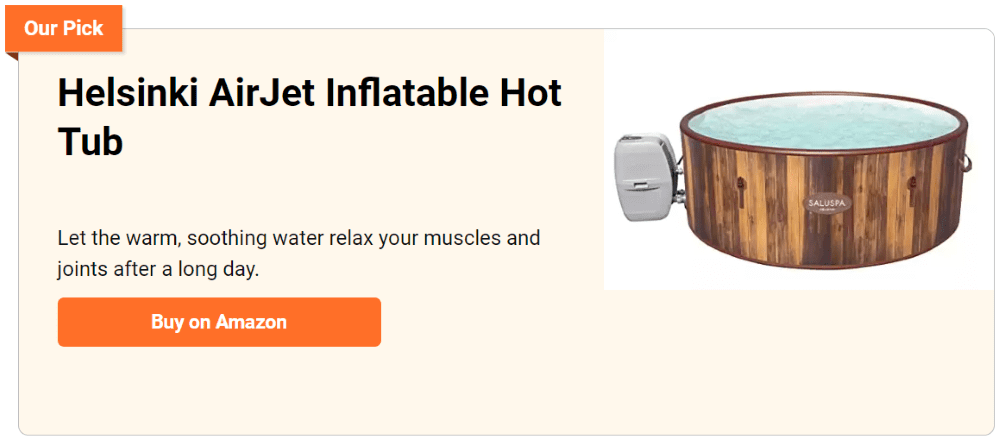 Do you come home from work burdened with the stress of the day? Maybe you need a hot tub like one of these in your yard! Make it big enough to share and it can be a great opportunity for family time as well.
A hot bath after a hard day's work helps a lot in releasing stress and in calming your mind and body. Make it an outdoor recreation activity area and it's even better since you get to breathe in fresh air and experience nature in your yard.
Perfect – nature and fresh air at work on the mind and the warm water at work on your body! Ahhhh… can life get any better?
Click on any image to start the lightbox display. Use your Esc key to close the lightbox. You can also view the images as a slideshow if you prefer

Which of these hot tubs is yours?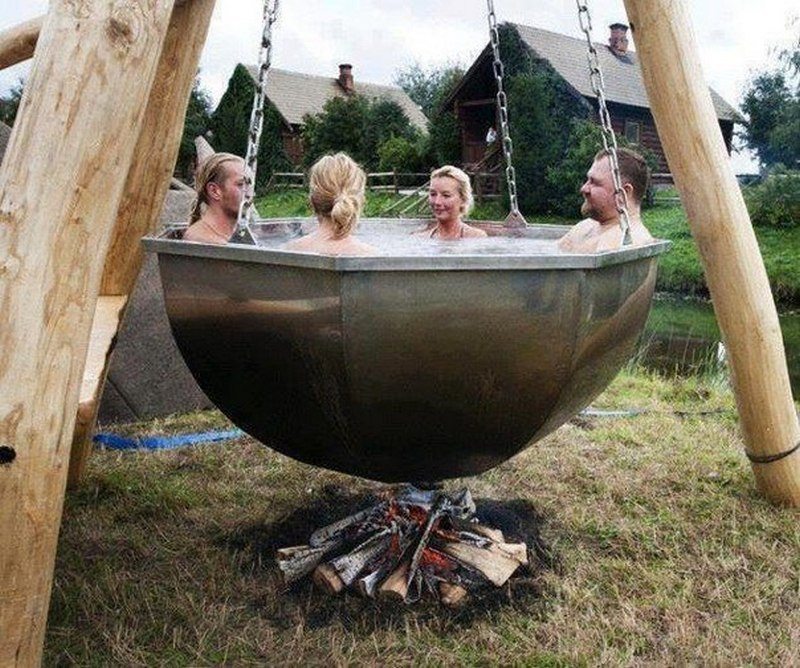 Hot Tub with Bar Counter
The hot tub with a bar counter is a great addition to your deck or patio. You can have a drink in your hand and your feet in the water while you relax.
The hot tubs are easily accessible from an open-air patio or deck area. It is also a great spot for kids to play in as well.
Galvanized Stock Tank Hot Tub
In the same way that a well-made wooden hot tub is long-lasting, a galvanized stock tank is also a long-lasting hot tub. Galvanized steel is more than rustproof. It is corrosion-proof.
This means that you will never have to paint it and can use it in any setting without worrying about the environment.
Natural Hot Tub
Hot Tub With Fireplace
For those who want the best of both worlds, a Hot Tub With Fireplace is a perfect choice. Whether you're looking to relax in a luxurious tub or cozy up in front of a warm fire, this combo is sure to please.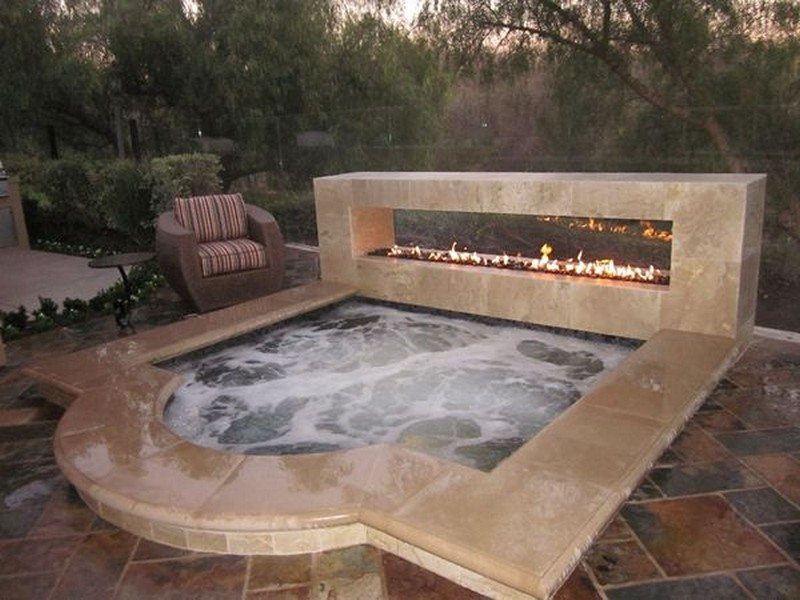 In-Ground Deck Tub
In-ground deck tubs are the latest trend in outdoor remodelling. Many people are now choosing to replace old outdoor tubs with this new, more attractive option.
This type of deck tub is usually built into the ground so the deck surface is level with the grass. In-ground deck tubs are perfect for hot tubs and spas.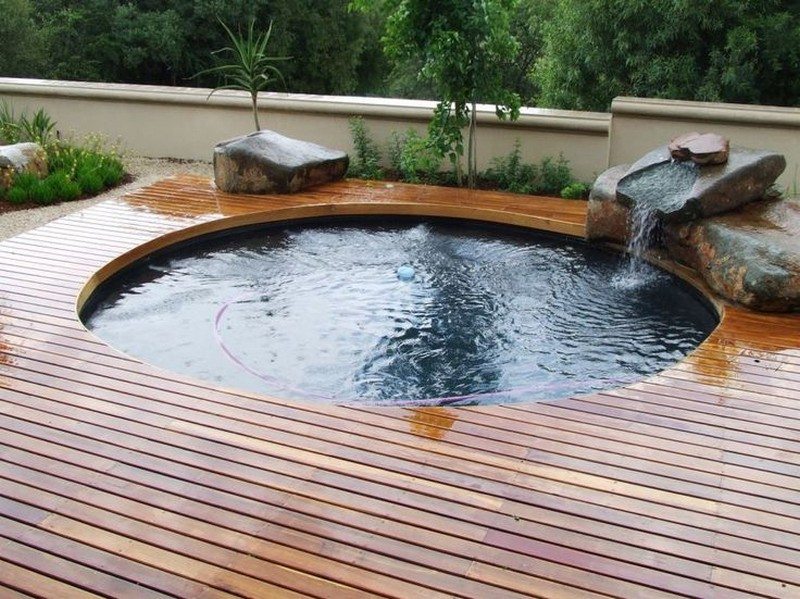 Wood-Fired Cedar Tub
A wood-fired cedar tub is an impressive and unexpected way to end your evening. As you exit the Swedish sauna, a long, smooth wooden table provides a resting place for your wine and beer glasses.
Wood-fired cedar hot tubs are filled with water and heated by a nearby wood fire. As you ease yourself into the tub, you'll appreciate how soothing and relaxing the hot water feels on your skin.
Above-Ground Tub
An above-ground tub should be installed in a location that allows for the best water flow. The tub should be located where the water can overflow into the catchment basin in case of a clog. Individuals should consider installing a tub that does not sit directly on the floor.
A tub resting on the floor may cause a clog or may overflow and damage the floor. A pedestal tub or an elevated tub is typically recommended.
Cob Hot Tub
The biggest advantage of a Cob Hot Tub over a regular, old-fashioned hot tub is that with a Cob Hot Tub, there is nothing to maintain. It's the closest thing to taking a hot bath in the middle of the wilderness without having to go all the way there.
Dutch Tub
Dutch Hot Tubs, also known as a Jacuzzi, is a type of hot tub that is used mostly in the Northern Hemisphere. The tub is heated by a gas-fired, or electric heater, and is installed outdoors or indoors using a built-in or portable unit.