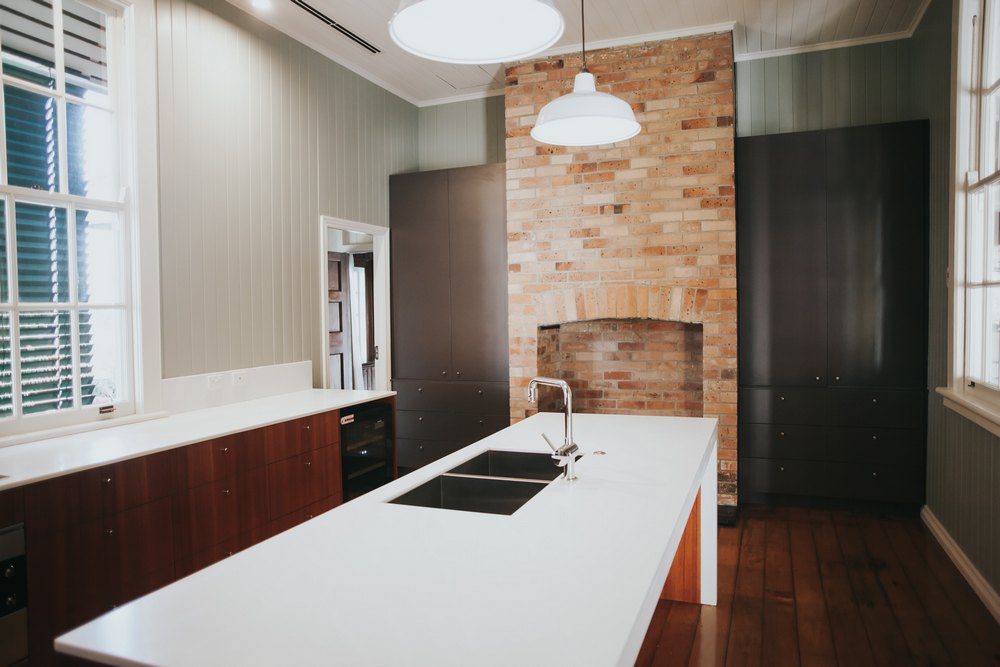 Renovation is a great way to improve the value of your home before moving out, but what if you want to renovate your new home before moving in? While not impossible, renovating your new home, especially while out of state, can be complicated, but there are ways to make it easier.
How to Effectively Renovate Your Home While Out-of-State
In a best-case scenario, you'll live close to or inside the house while it's being renovated. In this article, we looked at the many ways homeowners can streamline the renovation process.
Budget for Your Moving Costs
Moving is a complicated process and can become expensive rather quickly. The average renter will spend $1,000 to $3,000 to move, whereas homeowners can spend $8,000 or more. Once you add on the cost to renovate, your total move-in cost can range from $15,000 to $50,000.
Fortunately, you can save on costs by choosing a low-cost moving company and creating a detailed budget. Plus, you'll alleviate some of the stress that comes with moving and renovating.
Here's how to create a successful moving budget:
Take an inventory of your items and estimate their weight
Calculate the cost of moving insurance and base moving fees
Price out contractors, materials, and labor costs
Leave a savings buffer if your renovation misses the deadline
If applicable, price out storage units and temporary accommodations
Put money aside for everyday expenses and build an emergency fund
Factors in additional costs, like cleaning services or pet care
Keep in mind that when and where you want to move will impact your moving costs. For example, it's more expensive to move in the summer, and some cities require a moving permit.
Consider Waiting a Year
After crunching the numbers, your massive list of upgrades can make you think twice about the changes you want to make. It makes sense to renovate your new home while you're not living in it, as you will not have to pay for other additional costs, like temporary accommodations.
However, if you rush into all the renovations you think you want, you'll waste thousands of dollars on upgrades that aren't necessary. Nothing ignites home improvement fever like a new house, so it's best to consider if you really need to renovate. We suggest waiting a full year.
But if you still think these improvements are necessary, ask yourself these questions:
Can I handle the stress of moving and renovating a home at the same time?
Can I pay for the renovation upfront? Can I handle taking on a huge amount of debt?
Do I have to renovate the whole house, or can I focus on one area to lower costs?
Will cheap, DIY, or innovative fixes look similar or better than a total upgrade?
What will change in my life if I waited a year to do the renovation instead?
You also have to think about what you'll do once the renovation is over. Not only will you be in charge of cleaning up your home, but you also need to be present to perform a final check.
If you can't afford the constant back and forth, you can move in before renovating.
Deciding to Stay or Leave
Once you're confident you're prepared to start the renovation process, you can decide if you want to move close to your new home or in your new house during the renovation process. We recommend being close by, as it's easier to communicate with your on-site contractors.
The decision to move out or live in during the renovation depends on the scope of the project, affected areas, duration of the project, potential health risks, and financial implications. For example, if you don't mind the noise, it's safe to renovate your deck and live in the home.
On the other hand, a deck renovation, no matter how long it takes, can be upsetting if you work the night shift, so you also have to consider your lifestyle when making a choice.
You should also weigh the pros and cons of the project's duration should you stay. Even if the project isn't dangerous, employees are more productive when they aren't being watched. If you can afford to stay out of the home and store your belongings, it's the better option.
For this reason, it's a good idea to review online moving quotes before packing up, as you can find a company that includes an inexpensive cross-country move and storage option bundle.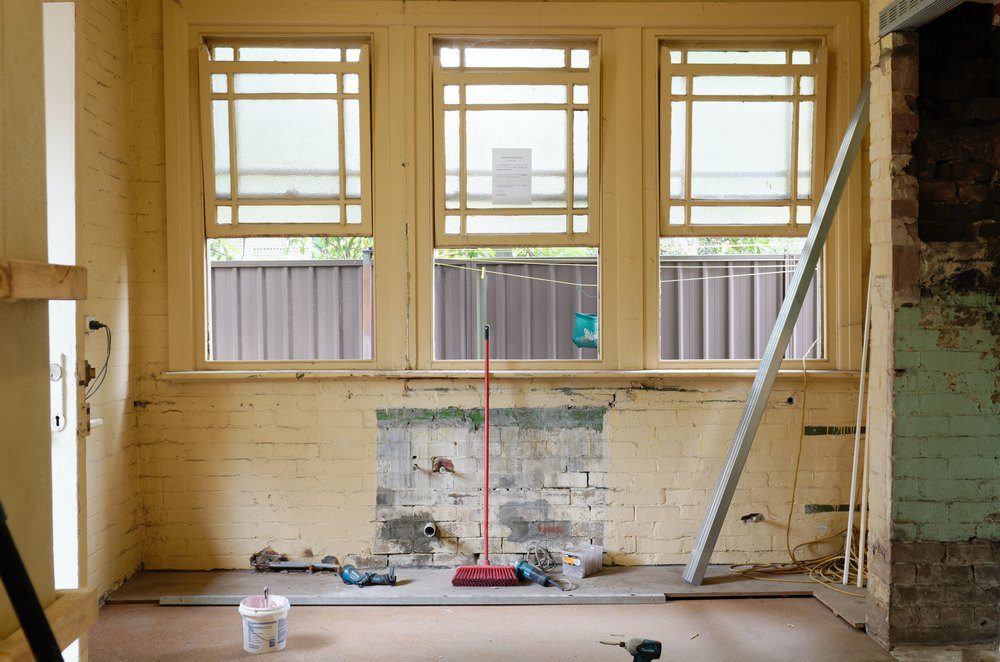 Communicate Regularly
Homeowners should stay in touch with their contractors the entire time. There's a low possibility your renovation will go off without a hitch, so stay by the phone in case something happens. If you take at least a day to reply, you're adding an extra day to the total renovation time.
However, you'll also come across delays that can be solved before the renovation. With that said, there are a few things you can do to help keep your remodeling project on track.
Here are the most common delays and how to avoid them:
Water damage, asbestos, or other dangers can be avoided by hiring a home inspector
Don't try to DIY parts of the project if you're inexperienced because it causes delays
Order materials as early as possible to get ahead of product shortages
Make sure you order all building permits before you start renovating the home.
Only hire experienced contractors because inexperienced ones are cheaper and take longer to complete the job
If possible, visit your home once or twice a week to see how the renovation is progressing. Or, you can ask your contractors to get on a video call or take pictures of their progress.
Have a Plan B, C, and D
Even with the most careful planning, there's a chance your home will not be ready before the move-in date. If you're already staying with a friend or family member, you should discuss this possibility with them. If you're at a hotel or renting, any delay can be costly.
Don't hold out for an on-time renovation because the odds are against you. According to KPMG, only 25% of construction projects are completed within 10% of their original deadlines, and bigger projects are more likely to run into significant delays or go well over budget.
Be prepared to store your belongings longer or cancel projects that haven't started (check your contract if that's possible). It helps to limit the items you store, as it'll cut down on your bill.
Most delays are out of the contractor's control, such as labor or material shortages, but some untrustworthy companies will purposely cause delays. That's why it's essential to research the companies you hire and vet their suppliers. That small step can save you hundreds of dollars.