Are you in the market for a bedroom remodel? If so, you're in luck! In this blog post, we will discuss four tips that will help make your remodeling process go as smoothly as possible.
Whether you're looking to change up your color scheme or add some new furniture, these tips will help get you started. So without further ado, let's get started!
Remodeling is far from an easy work
Remodeling is a lot of work. You have to be careful what you do, and it's important to take it seriously. Because this process requires a lot of work and devotion, you will need to find the best possible approach for it. This means understanding the time and money you have available, and how much of it you can invest in the process.
Now, this also means being able to plan the entire process accordingly. Adding different bedroom furniture and home accents can make your home, as well as your bedroom, stand out, but the process itself will require a lot of work. However, remodeling is something that will change the way you view and feel in your home, so it can bring a lot of advantages to the table. Nonetheless, make sure that you understand the magnitude of the process, so you can find the best way to approach it.
#1 You cannot remodel a room full of items
The first tip is to start by decluttering your room. This will help you get a better sense of what you have to work with and what needs to go. Once you have a good idea of the pieces you want to keep, you can start planning how to arrange them in a way that suits your needs.
When it comes to decluttering your bedroom before remodeling it, there are a few things you need to keep in mind. First, start by taking everything out of the room and sorting it into three piles: keep, throw away, and donate.
Once you have done that, you can start looking at each item more closely and making decisions about what to do with it. If you're having trouble deciding whether or not to keep an item, ask yourself these questions:
Does this item bring me joy?
Do I use this item often?
Is this item valuable to me?
If the answer to any of these questions is no, then chances are you should get rid of the item. Remember, when decluttering your bedroom, less is more. You want to be left with a clean slate that you can work with.
#2 Personalize the room with colors that reflect who you are
The second tip is to choose a color scheme that reflects your personality. If you're someone who loves bold colors, then don't be afraid to use them! However, if you prefer more subdued tones, that's perfectly fine too.
The important thing is that you pick something that makes YOU happy. This is because the colors you choose can have a big impact on how you feel when in the room. If you want your bedroom to reflect your personality, then you'll want to choose colors that are unique to you. Many people choose to stick with neutrals when it comes to their bedroom color scheme. This is because neutrals are versatile and can go with just about any style. However, if you're looking for something a little more unique, there are many options out there.
#3 Think about changing your furniture
The third tip is to invest in quality furniture. A lot of people are sleeping on uncomfortable furniture. This is something that can come back and haunt us in the future. So if you're thinking about getting a new bed or dresser, now is the time to do it!
Investing in quality furniture will not only make your bedroom look nicer, but it will also be more comfortable to sleep in. And who doesn't want that? Your furniture plays a big role in how you feel when in the room. If you're sleeping on uncomfortable furniture, chances are you won't be very happy.
This is why it's important to invest in some quality furniture that will make you feel comfortable. Not only will this improve your sleep quality, but it will also make your bedroom look nicer. So if you're thinking about remodeling your bedroom, don't forget to think about changing your furniture as well!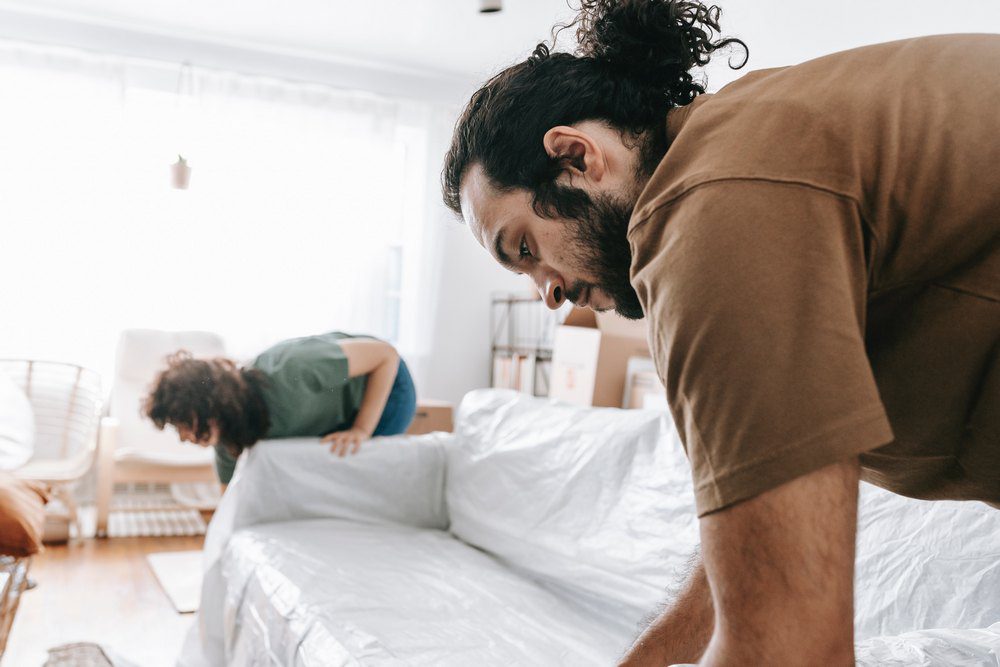 #4 Accessorize the room
The fourth and final tip is to accessorize. This can be anything from adding some new throw pillows to your bed to hanging up some artwork that you love. The important thing is that you take the time to personalize your space and make it YOUR own. When it comes to remodeling your bedroom, accessories can play a big role. They can help personalize the space and make it feel more like home. 
So what exactly are accessories? Accessories are anything that you add to a room to enhance its appearance. This can be anything from artwork to throw pillows to rugs. When it comes to bedroom accessories, there are endless options out there. You can go with something classic or something more unique. It's up to you! One of the main benefits of using accessories when remodeling your bedroom is that they can help add some color and life to the space. A lot of times, bedrooms can feel a bit bland and boring. But by adding some accessories, you can help liven up the room and make it more fun and interesting. So if you're looking for a way to add some personality to your bedroom, don't forget to accessorize!
Doing a bedroom makeover can seem like a daunting task, but it doesn't have to be! By following these four simple tips, you'll be well on your way to creating the perfect space for you. And who knows, you might even enjoy the process!
So what are you waiting for? Get started today! Your bedroom is the room you will spend time in every night, so why not make it relaxing and soothing? Our bedrooms are usually one of the most important rooms in our homes, as they can determine the quality of rest we receive.
One might not feel like it, but how we decorate our bedrooms can have a severe impact on our mood. Just consider this, as an example: When you wake up in the morning, what is the first thing you see? Your bedroom, right? And, what is the last thing you see before you go to bed? That is right, your bedroom! So, take the process seriously.
Conclusion
In summary, these are the four best tips to bear in mind when remodeling your bedroom. By doing so, you create a space that is both comfortable and stylish. Not to mention, it will be unique to you and your taste! When remodeling your bedroom, keep in mind the overall comfort, and coziness you want to create.