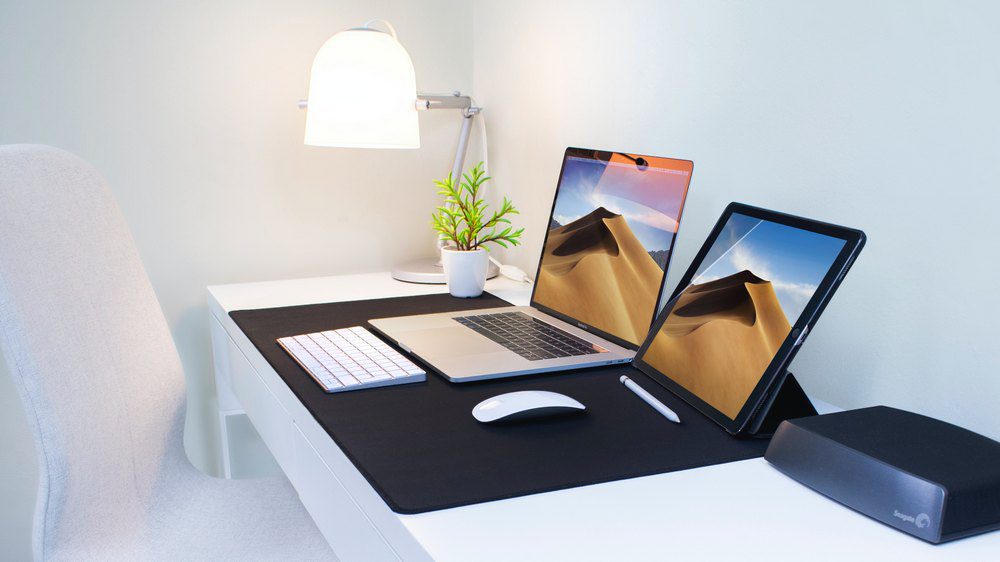 According to Upwork, 1 in 4 Americans worked remotely in 2021, but that number will decline to 1 in 5 by 2025 once freelancers have the option to work in-house. Even with that option, 36.2 million Americans will remain remote, an increase of 16.8 million from before the pandemic.
What These Numbers Mean for the Future of Work
Whether you started working from your home office pre or post-pandemic, it's clear that entrepreneurship is on the rise. Most people become entrepreneurs because they want to be their own boss, but others start a business because they're dissatisfied with corporate America and office politics.
Only 8% of remote employees want to return to the office after the pandemic, proving that it isn't just freelancers who want more flexibility and time spent away from the office. Employees state that the long hours and constant workplace distractions are reasons for working from home.
However, some employees feel that a fully remote approach is too lonely. Employers who wish to connect with their coworkers have found success with the hybrid model: half work, half home.
But what does this have to do with creating a beautiful office space? Two things: money and comfort. If you're not thrilled about working from home or you're sure you'll be returning to the office soon, it may not be wise to invest in a home office. For everyone else, read on.
How to Create an Incredible Office Space on a Budget
Even if you're excited to work from home and plan to do so for a while, you may not have the budget to deck out your office with all the bells and whistles. But, you can do a lot for a little!
A Home Office Or A Merged Space
Ideally, your home or apartment will have an extra room where you can quietly work, but that isn't always the case. You may need to double your work area with your bedroom, living room, or kitchen. So long as it's quiet and distraction-free, you can set up your laptop anywhere.
Whether you have a closed or open door, make sure your office becomes a designated space. If you can't work at a moment's notice, you risk getting behind on your projects. Declare to your household that your workplace is sacred and can't be used while you're working, if possible.
Create a Floor Plan and Be Strategic
No one's stopping you from buying furniture without measuring it or moving furniture you already have around until it fits just right. But, it's much easier to create a floor plan. With a plan, you'll instantly know where your furniture should go, and you'll open up more space for items.
For example, instead of buying a stand-alone, traditional desk, you can buy a table that folds into the wall. Also called a "Murphy Desk," these desks are budget-friendly and work in small spaces. Replace your chair with something more comfortable, as you'll spend long hours on it.
Make Your Workspace Feel Distinct
Working from home can be difficult if you merge your office and other living spaces without making your workspace feel distinct. That's because you'll always associate your living room with relaxation or your bedroom with sleeping, which can hurt your productivity and focus.
An easy way to separate both spaces is to set up your desk against a wall. This angle will reduce distractions but won't completely remove you from your other living space. However, adding a rug, bookcase, and a few plants will provide separation without feeling closed off.
Consider DIY or Used Furniture
Working with what you have is the best option on a budget, but if you can't repurpose your own table or can't buy a new one, you can make your own. A DIY desk starts with two filing cabinets and a board. You can drape fabric on top or paint the board to make the desk work with the space.
On the other hand, you can shop around for bargains on Craigslist, Facebook Marketplace, or at local thrift shops. While your furniture will be used, it doesn't mean you're stuck with a dated or damaged piece. You can find plenty of gems all over the city if you know where to look.
Focus on Paint, Color, and Art
A fresh coat of paint can improve the look of any room, and it doesn't have to be expensive. For example, paint brand Royal sells interior paint for $35.99 a gallon, which is enough to cover a 400-square-foot room. That's the equivalent of a small living room or spare bedroom.
If you can't paint your space, try and focus on a color palette or theme. You can paint a picture to add a pop of color to your office, or you can paint a bookshelf, desk, or chair to make sure everything matches. This helps your office merge successfully with the rest of your home.
Substitute Your Office Storage
Clutter can distract from your workday, and if you don't have enough room in your home for your office items, they'll quickly pile up on your desk. When organizing your office on a budget, you need to first get rid of any electronics, clutter, or supplies you don't need.
Next, look for storage options that are cost-effective and fit with your home's theme. Hanging baskets and floating shelves can be found for cheap at most hardware stores. But if you want something more unique, consider decorative jars, bins, planters, desk organizers, or racks.
Layer Natural and Unnatural Lighting
The most well-researched factor that affects productivity is color temperature and light. If you've ever wondered why you're more sluggish in a dimly lit room or during the night, blame melatonin and your circadian rhythm. Both are influenced by how much cold light you're exposed to.
Blue light, a type of cold light, is produced by your monitor and helps you feel more awake. However, natural light or blue-enriched light bulbs can make you feel happier and more alert. If you can't let the sunshine into your office, opt for lamps and the appropriate light bulbs instead.
Final Words
At the end of the day, you don't need to hire a professional interior designer to have the home office of your dreams. It just requires a little research, creativity, and a willingness to put in some DIY elbow grease.
Hopefully, with the tips we've given you, you'll be able to work on your home office space without breaking the bank.