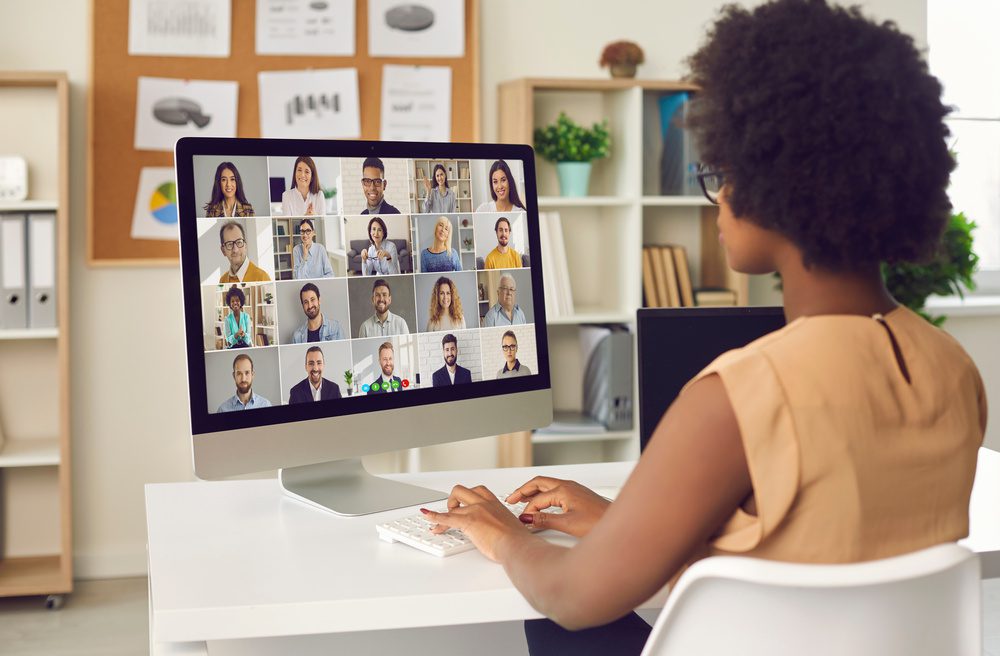 The pandemic has changed the operations and workflows of many businesses and industries. While there have been a lot of adverse effects on the economy, there were also positive ones. Perhaps everyone is trying to look for that silver lining. And in business sectors, this could be the discovery of a hybrid workplace.
In the past, office workers clocked in and out of work with rigid schedules and required office attendance. But because of the risks attributable to the Covid19 virus, many companies implemented remote working styles. There are undoubtedly pros and cons for remote and office work, making it probable for offices to employ the hybrid working model instead.
If you think this is the best working condition for your staff, you can take the following steps in building a hybrid workplace:
1. Maximize Work Productivity With Supporting Tools 
Working in a hybrid work model requires everyone in the company to work productively together. This requirement is possible through effective collaboration, in which virtual collaboration tools are crucial. Fortunately, with remote working styles being common nowadays, many technologies and tools are developed to maximize work performance.
Digital tools allow everyone to be on the same page, communicate effectively, and understand each other better. Some of the tools you may need are document management software, cloud technology, electronic signature, video conferencing tools, and many more.
Your company should invest in the right tools and software that aids and supports workflows. These should be helpful and valuable to employees whether they work onsite or off-site.
The key is to find the appropriate systems and software that will expedite daily tasks and automate those that are repetitive or tedious. Such software can improve strategic planning and help them manage their time better. While they may require initial investments, your company can maximize and enjoy its ROI in the long run.
2. Let HR Update Hybrid Working Policies 
Involve the human resource department if you wish to switch your working styles to hybrid. In implementing a hybrid workforce strategy, some new approaches are necessary. It means the HR department should update the operational policies for everyone involved.
Experts suggest that HR staff reevaluate company tech policies and rules regarding employees using their own devices since more employees may be working off-site. They need to ensure that company data and information are secure and safe from leakage and other threats.
Aside from using tech gadgets, policies about work practices and schedules should also be implemented. The HR and top management key people should devise strategies to include in the work policy regarding office attendance, the number of working hours, attendance checking, etc.
As for hiring new staff, HR needs to modify the recruitment processes and job-onboarding practices. They should also include a remote learning option for those entirely new to the hybrid work style.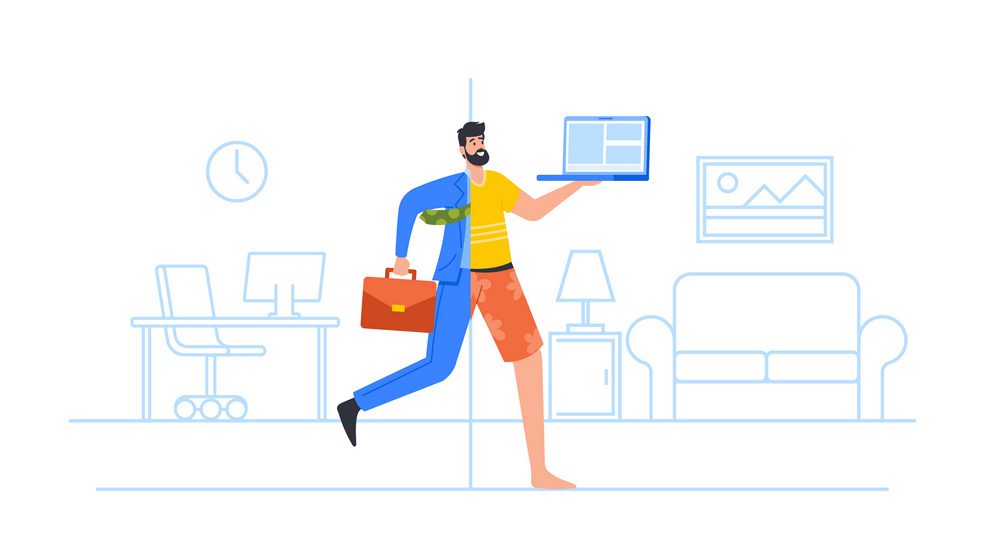 3. Focus On Improving Employee Work Experience 
Shifting to a hybrid working style can be distressing for everyone involved. But despite the uncertainties, business leaders should continue to prioritize improving employee work experience. The challenge will be to implement this shift when it is safe with minimal disruption and maximum flexibility.
During this transition period, it would be best to designate the right people to have critical roles in supporting the transition from office to hybrid working styles. As a point of contact, they can assure that employees' concerns, questions, and confusions about work can be addressed and resolved.
People leaders should remain visible, accessible, and responsive during this transition. Overall, this ensures that all employees will have someone to lean on while adjusting to the new working styles.
Another way to improve employee experience is by implementing an effective desk booking system for those who plan to work in the office. If your company has shrunk your office space, ensure enough free desks for anyone to use if they intend to work on-site. Allow them to choose where and when to work in the office or at home.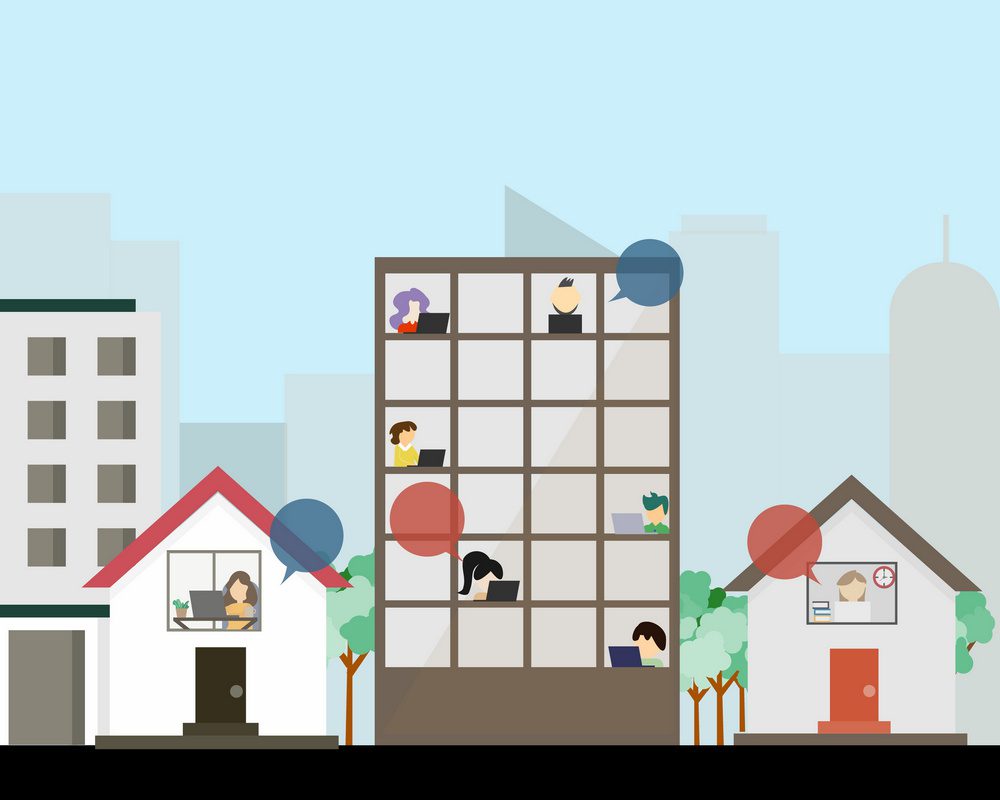 4. Make Work More Flexible 
In a hybrid world, employees should have a flexible workplace that is adaptive to their needs. It means that while your employees may prefer to work in the office, you can modify the layout and structure of the working areas.
To improve productivity and boost employee morale, you can give them flexible work setups in the office. Creating open spaces, widening cafeteria areas, or setting up tables and chairs in outdoor spaces are effective ways of promoting work flexibility on site. 
There are many ways to promote flexibility in the office. You can entrust employees to manage their time independently and use work outputs and metrics as the basis for performance. As for those who prefer to work at home, you can provide inspirational work setting styles. Help them set up an all-year-round home office if they can be most productive in that setting.
5. Ensure To Maintain Company Culture 
When transitioning to remote work, it's critical to protect your company culture. Despite all the changes, you should still encourage all employees to remember their mission and vision as part of an organization.
Organic connections between workers build a company culture in the workplace. Unfortunately, they can fall apart when many employees work from home. But there are many ways to prevent this.
Reassuring your staff of the importance of your corporate culture can help you protect it. The HR department can send out announcements regarding the importance of retaining company practices and cultures.
Maintaining social bonds among employees is also essential. Keep your culture alive by encouraging virtual hangouts and physical meetups. Despite workers being busy with their work commitments and schedules, make time to set up virtual or physical meetings and require everyone's attendance.
Conclusion 
For employees to function optimally, you must implement the right combination of workspaces depending on their role. A hybrid workspace may be the most suitable choice for them. People who create a workplace that adapts and thrives can attract and retain top talent, benefit from innovation, and grow their organizations. Hopefully, you can transform your work styles effectively and smoothly with the steps above.
For a more detailed guide on how you can successfully adapt to a hybrid workplace, you can continue your research here…