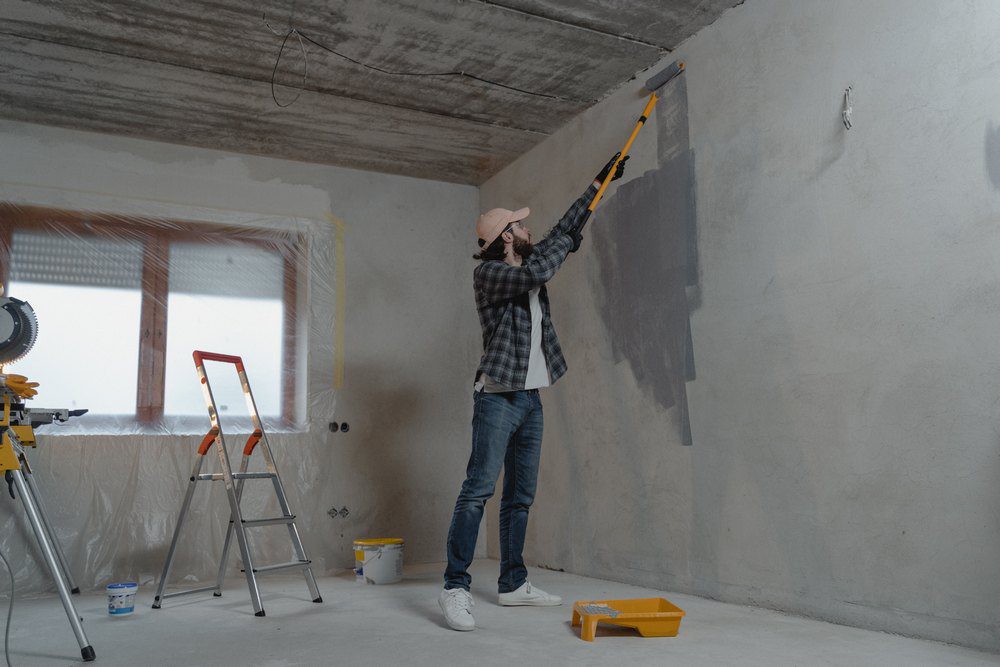 Here's how you can ensure you maintain your small home and avoid big problems.
No matter the size, owning a property is a major responsibility. Like owning a car, it requires regular maintenance to ensure it stays in good condition. Except with a house, there's no flashing red light to tell you something is wrong. You need to identify problems on your own and deal with them accordingly.
Fortunately, there are plenty of ways that you can prevent common maintenance pitfalls and help your home retain its value.
As the global population increases and people search for more sustainable and affordable ways to live, small houses have seen a huge uptick in popularity.
But even the smallest of houses require ongoing maintenance. That's why we've compiled this list of both preventative and improved maintenance practices you can use for the long-term upkeep of your property.
6 Ideas For Preventative Property Maintenance
Small homes may be physically smaller, but they still have many of the same maintenance requirements as larger homes. Just on a reduced scale.
Even though these preventative maintenance practices might feel tedious or unnecessary at the time, they all reduce the chances of serious issues later on down the line. The biggest maintenance pitfall is assuming things will always work—so listen up!
1. Repaint The Interior Walls Regularly
No matter what size your walls are or how many of them you have, they are inevitably going to be prone to chipping, flaking, or signs of dampness.
By cleaning and repainting your interior walls, not only will you keep the inside of your home looking fresh, but you will also help to prevent interior mold from becoming an issue. Whether you're renting your home out or living in it, this is an important part of home maintenance.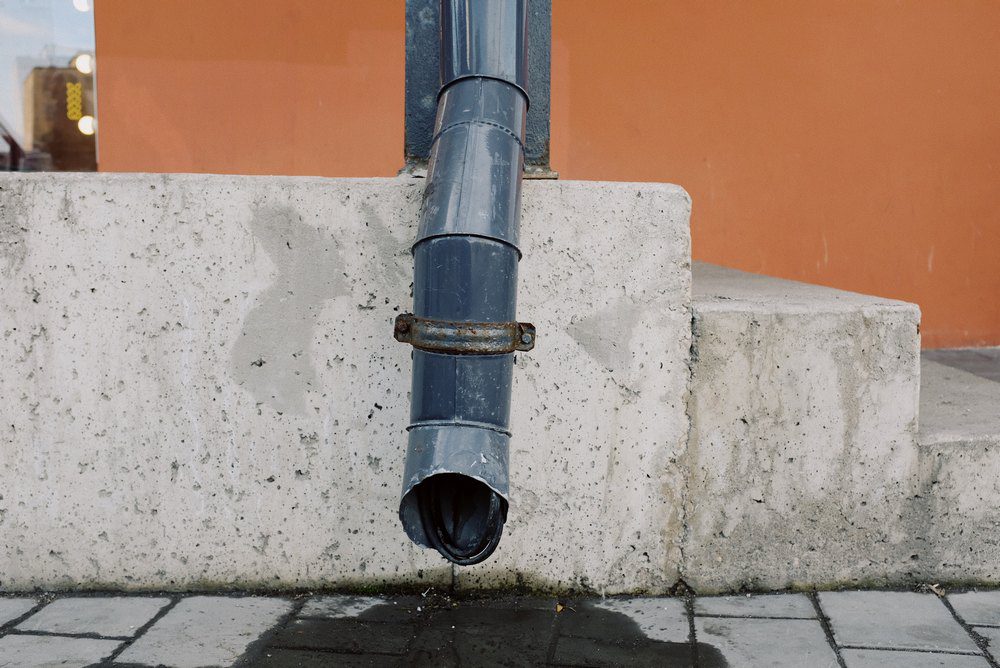 2. Test Pipes For Leaks
Even just one leak in your pipes can be the cause of major water loss, and subsequently, very high water bills. This is not the kind of problem you want to wait for to happen. Do a regular check to ensure that none of your pipes leaks and that there are no small drips or puddles in hidden places. If in doubt, call a plumber to assess the situation.
3. Check That Smoke Detectors Are Working
Not checking your smoke detector functionality is a safety hazard. It's much smarter and safer to regularly check that your smoke detectors are fully functional. Change the batteries every few months and test them out at regular intervals too. In a small home, even a small fire is absolutely devastating.
4. Reseal Tiling Cracks
The everyday use of showers, tiled floors, and kitchens wears down tile caulk and can cause fissures or water damage over time. You can keep your interior looking clean and tidy by resealing the areas around sinks, tubs, and other water-adjacent tiled spaces for long-term home health.
5. Assess The Electrical Wiring
It's imperative that you pay close attention to the condition of your electrical wiring and electrical system. Any overlooked issues could result in an electrical fire, outage, or short circuits. Regularly upgrading your electrical system is suggested to ensure that any faulty or degraded wires and fuses are repaired before disaster strikes.
6. Do An Annual Pest-Check
Rats, mice, cockroaches, termites—what do they all have in common? You don't want them in your house. And the smaller your home is, the quicker a colony of any kind can hijack your space, so the need for pest-checking becomes even more important.
It's relatively normal for little critters like these to occupy abandoned areas of your house, but you want to keep their population well under control. Do a regular check for any pests and ensure that your home is critter free. A pest control company can always help, and you can opt for a preventative pest maintenance program to ensure any potential infestations are stopped in their tracks.
It's important to note that while most homeowner and home insurance policies are very comprehensive, they generally don't cover damage caused by pests. This damage is considered easily preventable, so this is a small maintenance check that carries significant weight.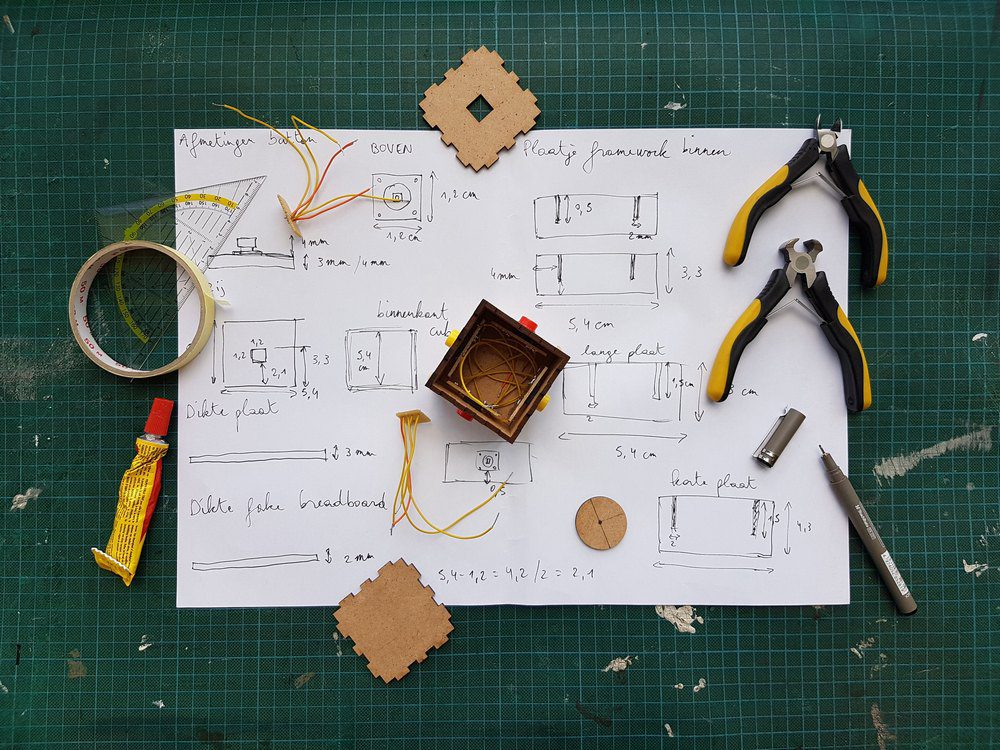 Big Home Maintenance Ideas For Small Homes
Many people are opting for smaller homes in the 2020s, and it's easy to see why. They are more affordable, better for the environment, and generally easier to upkeep.
If you're looking for creative ways to invest in the lifespan of your small home, we've got you covered. There are plenty of simple yet highly effective ways to make your home feel more spacious, more modern, or simply a little more stylish. Here are some of the best:
1. Upgrade Your Windows
One of the best ways to open up a small space and make it feel brighter is to fill it with natural light. By upgrading the size and quality of your windows, you can not only create a greater sense of spaciousness within your home, but you can also reap the benefits of a naturally light-filled environment.
2. Create Multi-use Spaces
If you look close enough, there are plenty of opportunities to save space by creatively joining multiple functions at once. By combining different activities and environments into one, you can enjoy more spaciousness on the inside of your home.
For example, think about a laundry room and bathroom. They have similar functions, so why not merge them into one cohesive space? You can also get creative about storage. Consider putting drawers under your bed, a desk under your staircase, or even a dining area that doubles as a kitchen prep station.
3. Divide And Conquer
Interestingly enough, an open, minimally furnished room tends to feel smaller than one that has been cleverly divided into sections. Visual separation gives us a sense of spaciousness that an unobstructed space simply cannot accomplish.
You might want to invest in some room dividers to help divvy up your communal spaces (such as the lounge, office, or dining room) and help create depth in each section of your home.
Wrapping Up
Just like with any great asset, a property needs to be well maintained to preserve its value. Even the smallest of homes need regular check-ins and updates to not only retain their market value but also to prevent avoidable and often expensive maintenance issues from occurring.
By performing routine checks and investing in a few sustainable, worthwhile features, you can significantly increase the lifespan of your property.