Isn't this tiny home on wheels interesting? Protohaus was built achieving functionality, sustainability and beauty.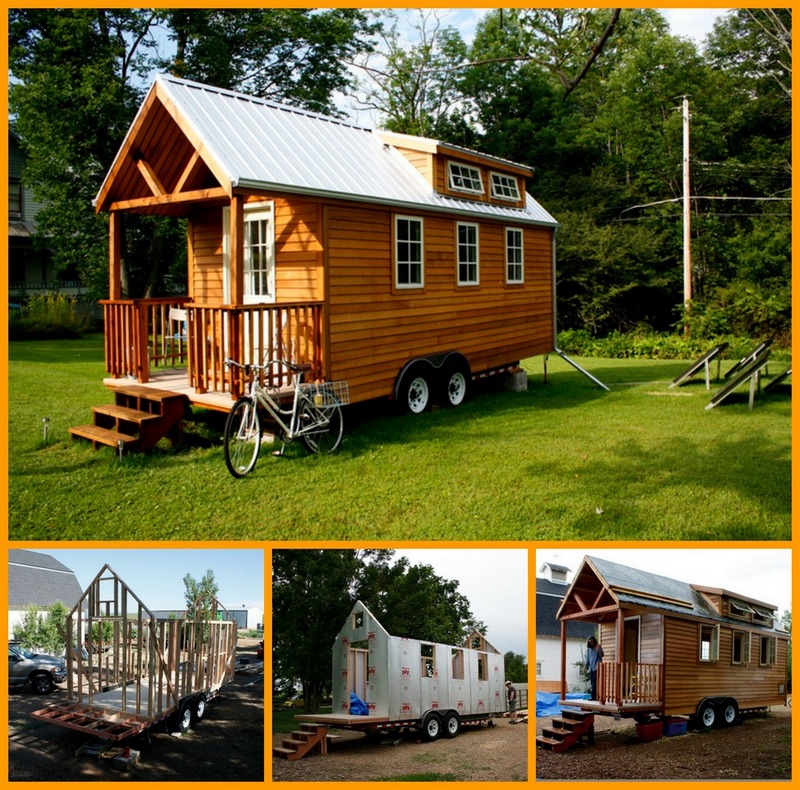 This home, with an exterior dimension of 22'x8'6″, was built on a trailer bed which can carry around 14,000 pounds allowing its owners to transport the entire house from one place to another. Now that's a tiny house and a vacation home/cabin!
The builders chose materials with sustainability in mind. Recycled and reclaimed components were used. They were able to reuse old counter and sink for the kitchen. The house was built with reclaimed wood from previous building projects. And their oak flooring were leftovers from a house construction. They even used soy-based insulation foam to make the house even more environment-friendly.
What about the power equipment, you say? Well, the house relies primarily on solar energy making the home off-grid. RV refrigerator and stove are also installed where propane keeps them running.
Separate water systems are included in its design for proper, remote use and disposal.
The house is about 125 square feet on the inside excluding the spacious sleeping loft which measures 9'x7'6″. With its good layout, interior design and ample windows anyone could enjoy living inside this tiny home.
Click on any image to start lightbox display. Use your Esc key to close the lightbox. You can also view the images as a slideshow if you prefer 😎
If you liked this project, you will also like viewing these tiny homes…