The Keret House  Warsaw  Poland  –  Architect:  Jakub Szczesny
Photography by Bartek Warzecha, Polish Modern Art Foundation
Built:   2012
Area:   Unknown but miniscule
We've featured, what we considered to be, some extremely narrow homes but surely, this has to be the narrowest fully constructed 'home' anywhere!  At it's narrowest, it's just 72 centimetres (28″) before widening out to a generous 122 centimetres (48″)!  Yet within that limited space you'll find a bathroom, kitchen, bedroom and living room.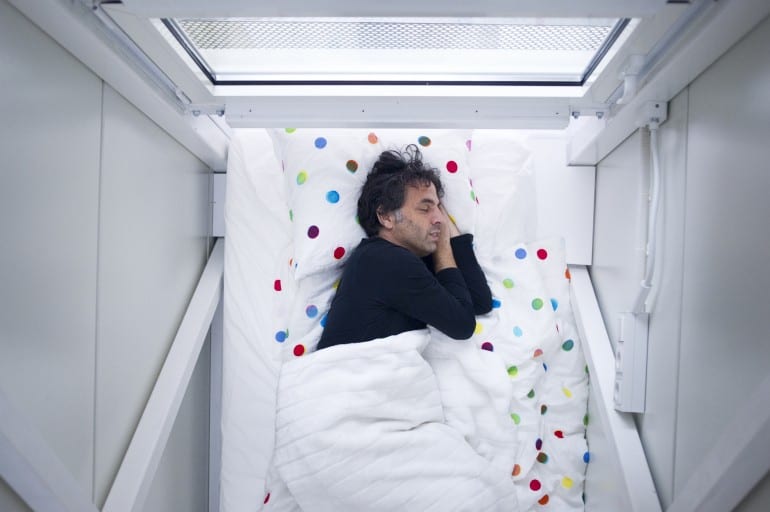 The home is meant to tie Warsaw's past with it's future and sits on the edge of the old Jewish Ghetto. It was pre-constructed using polycarbonate materials and then erected in-situ between two conventional buildings.  The polycarbonate gives strength and light while taking up the absolute minimum amount of space.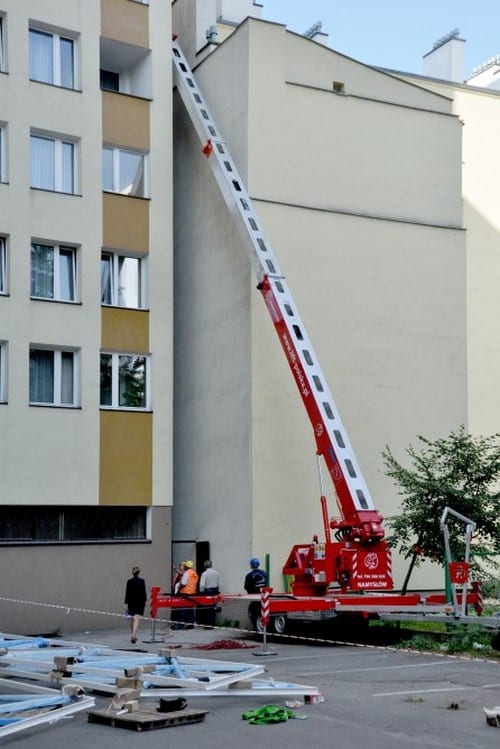 The home will be tenanted by author, Etgar Keret, although it is not clear if he will actually live there permanently.
Thanks to Greer Hsing Tan Swiston for bringing this home to our attention.
Click on any image to start the lightbox display.  Use your Esc key to close the lightbox.  You can also view the images as a slideshow if you prefer  

A home that has an even smaller footprint but that is exquisitely organic and, in our opinion, infinitely more beautiful is The Hemloft…