Have you ever thought of living aboard a houseboat or a floating home? Most people like to live on solid ground, but there are possibly hundreds of thousands of people who like to live to the gentle sway of water under their feet. Floating homes and houseboats possess a charm that some people could not resist and here are a couple of reasons why you might also love the lifestyle.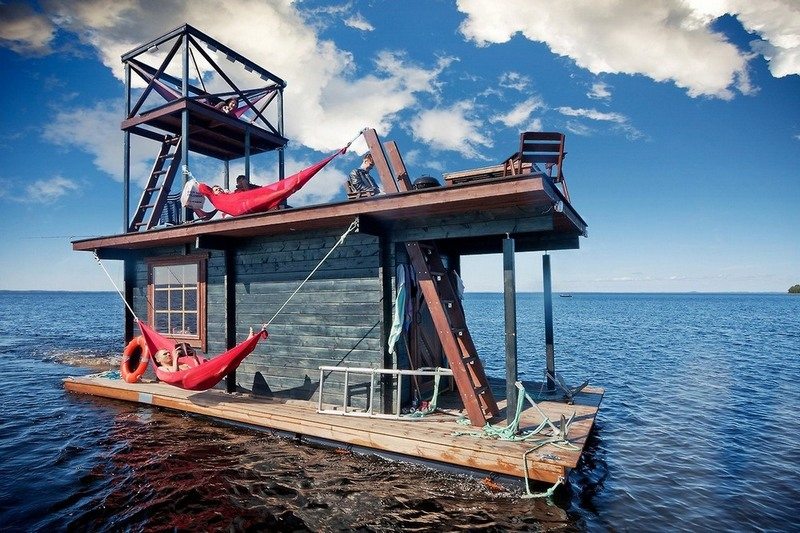 One of the things you'll surely love, especially when waking up in the morning is the tranquility of the water. Your home is surrounded by water on all sides, which has a rhythm that can be very relaxing on most days. Most houseboats are anchored in areas where the weather is most of the time mild.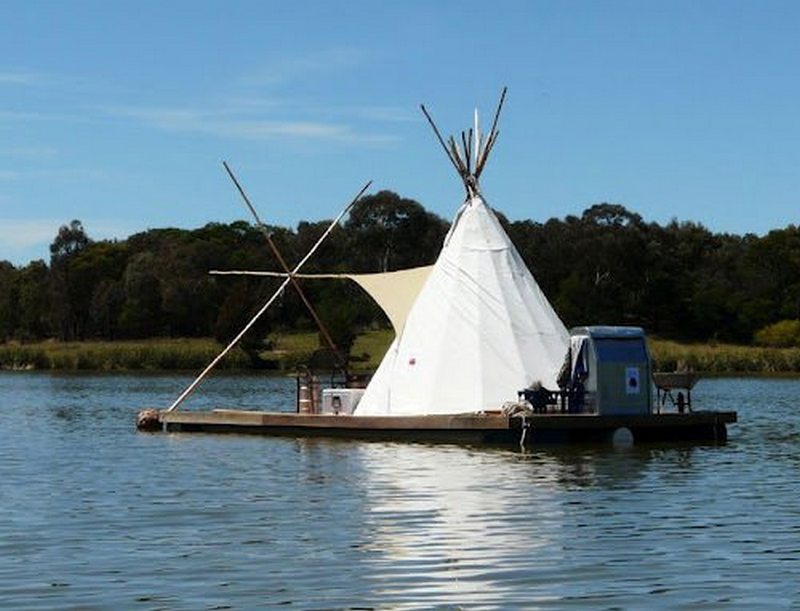 There are lots of fun activities you can do in a floating home. The most common is swimming, why you can literally jump off from your doorstep and enjoy a good swim to start your day. Aside from swimming, you can also indulge in other pastimes such as fishing, sailing, kayaking and other water sports.
Living in a floating home is like being on vacation all year round. You can alternately enjoy the quiet or you can rev up some activities like water sports for a more fun-filled day. If you get bored with the scenery, then you can just sail away and move to a new location.
Houseboats can come in different shapes, sizes, and designs – you'll be surprised at how creative people can be with their floating homes. If you're thinking about living on a houseboat, check our gallery for inspiration.
What do you think… could you be a 'live-aboard'?
Click on any image to start lightbox display. Use your Esc key to close the lightbox. You can also view the images as a slideshow if you prefer 😎
William's Floating Teepee by William Woodbridge – Teepee, China
Tiny Floating Log Cabin – Penfield,New York,USA
Floating House On The Sea by Sabbagh Arquitectos – Archipelago Guaitecas, XI Region, Chile
The Floating Dome by Zendome – Berlin, Germany
Handmade Houseboat Takes to the Water In by Wayne Bachman – Indian River Lagoon in Sebastian
The Schwimmhaus by Confused-Direction Design – Northern Germany
Floating Pods by GreenPod – Port Townsend, WA, USA
Eastlake Floating Home by NWMLS / RE/MAX Metro Realty, Inc. – Lake Union
Solar-Powered Floating House by Kenjo – Sweden
Sausalito Floating Homes by Barbara Duncan – San Francisco Bay, California
Euro Floating Cottage by Euroship Services
 If you liked these, you will also like viewing these vacation homes…