Built area: 150.0 m2
Year built: 2011
Photography: FG + SG
A landscape of meadows, walls, ash and streams, a landscape where absolutely everything turns yellow at some time through the year – flowers in spring, the Castilian summer heat. the cereal crops at harvest, the leaves in autumn and in winter glowing yellow flashes of lichen on the grey trunks of the ash trees in winter.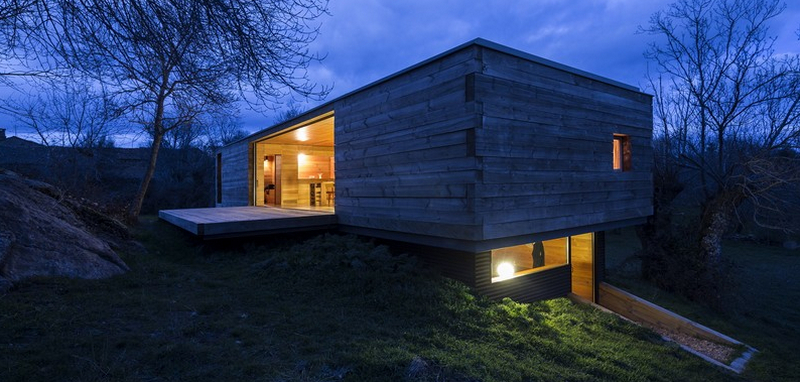 From the owners:
"We bought a meadow landscape 15 years ago, and after 12 years of yellow contemplation, decided to build a house there, a refuge, a piece of landscape as a framework, a small suitcase with two threshold looks east and west.
To the west, a close look of rocks, moss, brambles and ancient ash.  East brings the distant dawn on the foreshortening of the yellow mountains.

Everything is small, everything is short, everything has a tiny scale. The eye only stops at a yellow gate guarding the doorway, and a yellow chimney warms, the rest is invisible."
Click on any image to start lightbox display. Use your Esc key to close the lightbox. You can also view the images as a slideshow if you prefer 😎
If you liked this, you will also like viewing these contemporary homes…