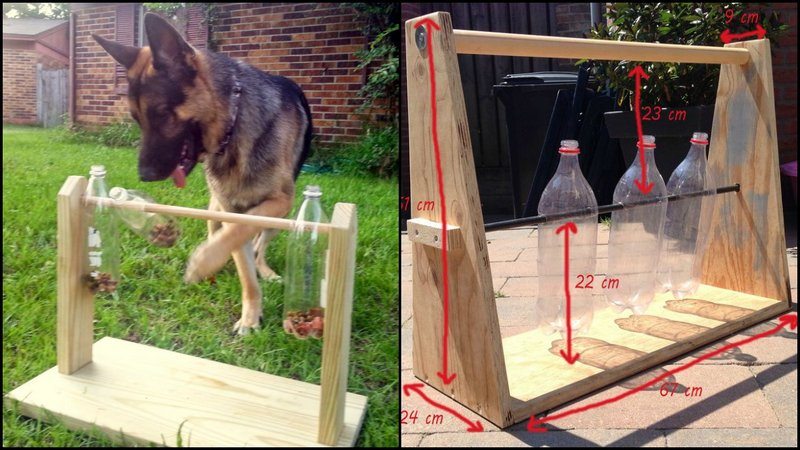 They are called 'man's best friend' for a reason. The relationship you have with your dog is good for your heart – and your soul. Positive feelings, affection, and security are the building blocks of a happy and healthy life.
Our Pick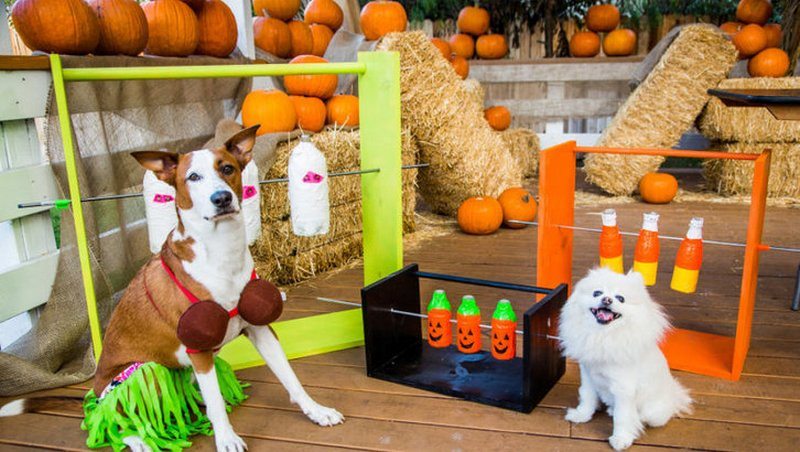 What are the materials needed to make a Spin-out dog treat game?
The "Spin-out dog treat game" will definitely entertain your pets. Not just dogs, but even cats, or any other type of pet you have. It allows them to curiously play while being busy trying to find a way to catch their food. Seeing their reactions is entertaining as they play and find ways to catch their food.
Got any ideas to improve it? 🙂
You'll need these materials:
2 or 3 Plastic Bottle
1 Dowel Rod
Scrap Wood – for the main structure holding dowel rod
Wood Screws
And these tools:
How to make a Spin-out dog treat game?
The Spin-out dog treat game is a spinning plastic bottle design. With the use of recycled plastic bottles, put some holes on each side, insert the rod and make the stand. You can get step-by-step instructions here… Thanks to FoxysMyGirl for this great project.
Click on any image to start the lightbox display. Use your Esc key to close the lightbox. You can also view the images as a slideshow if you prefer  😎