Tandoori cooking is one of the world's favorites. Although most of us think of Tandoori foods as being Indian (think Tandoori Chicken with the freshest of Naan bread), it's a style used from the Caucasus, down through Turkey and the Middle East right through to South Asia.  The secret to Tandoors is the very high temperatures achieved. Using charcoal or wood, burning inside the tandoor, temperatures can reach 450C (850F)!
Our Pick
Portable Wood Fired Pizza Oven
The durable and lightweight pizza oven equipped with folding legs, requires minimal assembly without tools, it can quickly come apart for easy cleaning, storage and it weighs just 25lb, ideal for the backyard or outdoor cooking events.
Buy on Amazon
We earn a commission if you make a purchase, at no additional cost to you.
05/14/2022 01:15 am GMT
The food is directly exposed to the flames and heat resulting in simultaneous radiant heat cooking, hot-air, convection cooking, and smoking from the oils, fats, and food juices that drip down onto the charcoal. This type of oven, powered by charcoal or wood, cooks food through radiant heat produced within the oven itself. If built properly, your tandoor oven can cook at 480 degrees Celsius or higher. What's great about this outdoor cooker is that you can maintain desired cooking temperature even when you have some strong wind blowing.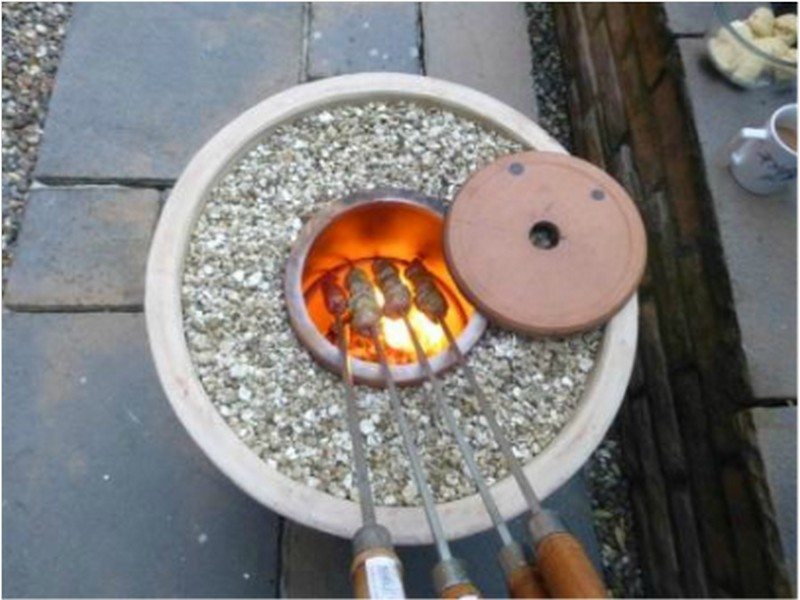 You can make a dolly for your tandoor oven so it is easier to move around when needed. And you can choose to buy smaller pots for when you plan to use them while traveling by land in a trailer or wagon. It is mobile like a grill, and conservers its heat and fire like your typical oven.
What are the materials needed to make an Indian Tandoor Oven?
Now start gathering the needed materials and cook some delicious Indian food!
Materials:
1 pc 15cm Flower Pot
2 pcs 30cm Flower Pot
1 pc 43cm Flower Pot
1 set of Pot Stands
1 bag of General Purpose Gravel
Grill
Marker/Tape
Tools:
How to make an Indian Tandoor Oven?
1. Combine the three flower pots
Place the small flowerpots inside the big flowerpot.
2. Place the general-purpose gravel
Place the general-purpose gravel in spaces between the flowerpots as insulation.
3. Add the charcoals
Add the charcoals inside the small flower pot, start the fire and enjoy cooking!

Click on any image to start the lightbox display. Use your Esc key to close the lightbox. You can also view the images as a slideshow if you prefer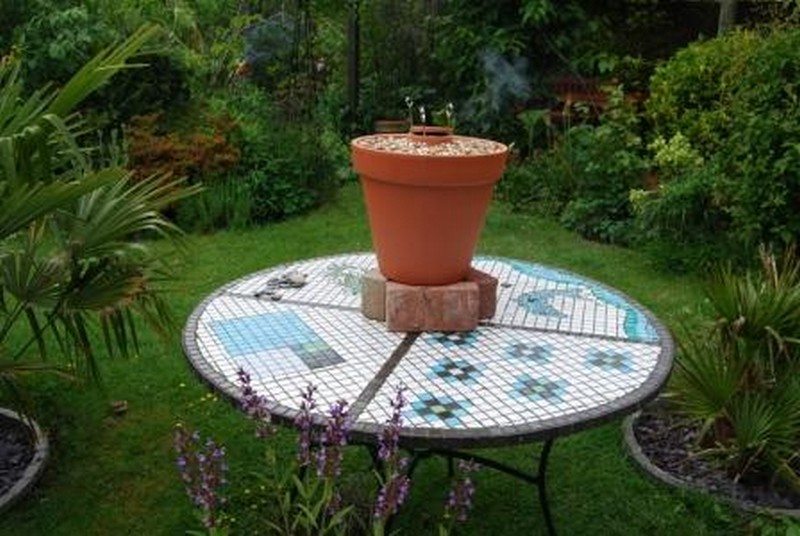 This video will be a great help when you start making your own tandoor!
And if you liked this, you might also like these other DIY outdoor kitchen projects – DIY Cob Oven and DIY Cob Pizza Oven