There's nothing nicer than receiving a personalized keepsake or attending an event where extra effort has been made. Photographs play an important role in our lives – they connect us to our past, and they remind us of people, feelings, places, and stories. They can help us to know who we were before – and who we are now. This photo luminary project is perfect for making memories.
Our Pick
To make it safer, you can use LED tea lights. It's a long-lasting LED amber light that flickers like a real candle. Its brightness is also perfect for an indoor setting.
These glowing photo luminaries are a great way to display precious moments!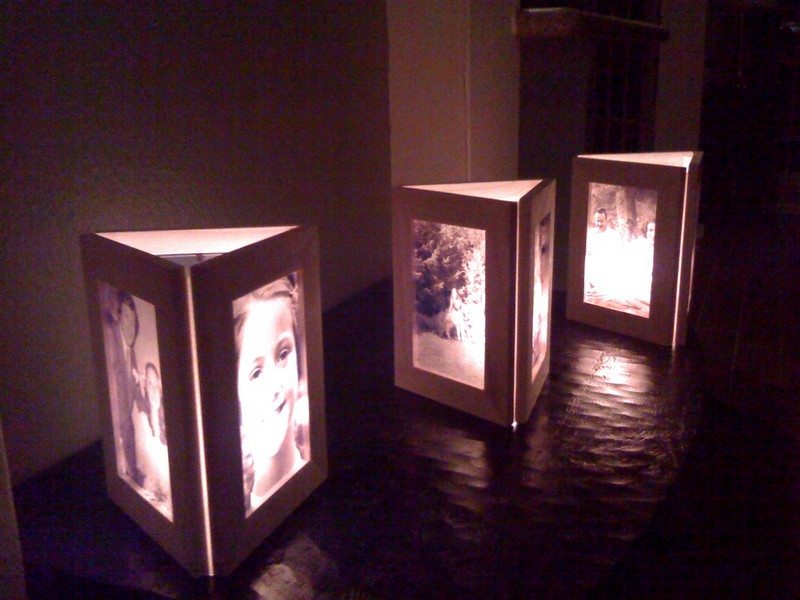 Wonderful glowing photo luminary designs.
Need some inspiration? View our gallery below to get more ideas and learn how to make your own 🙂
These beautiful photo luminary designs are sure to inspire you to create your own unique luminaries. Whether you use them to decorate your home or as gifts for friends and family, these luminaries are sure to brighten any space.

What's great about making your own luminaries is that you can customize them to fit your style. Use your favourite photos, colours, and patterns to create luminaries that are truly one-of-a-kind. So gather your supplies and get creative!
Click on any image to start the lightbox display. Use your Esc key to close the lightbox. You can also view the images as a slideshow if you prefer 😎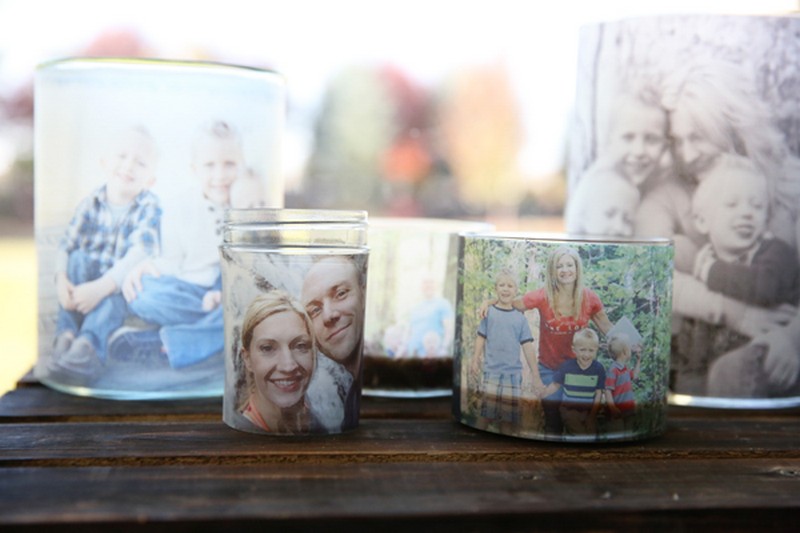 What are the materials needed to make a glowing photo luminary?
This project is simple to do and only requires a few supplies that you might already have around the house. Plus, it's a great way to show off your favourite photos! Here's how to do it:
Materials:
Vellum Paper
Glass Jars or Vases / Identical Picture Frames
Double-sided tape
Tea Candles / LED Tea Lights
Tools:
Inkjet Printer
Scissors
Ruler
How to make a glowing photo luminary?
Remember when you used to print out photos and put them in a photo album? Nowadays, it's so easy to store photos digitally that we often forget to print them out. But there's something special about having a physical photo that you can hold in your hand and look at whenever you want. So why not take a moment to choose a favourite photo, and print it out on regular printer paper?
1. Print a photo
Choose a photo that you love, and print it out on regular printer paper. You can use an online service or a local print shop. Just make sure to choose a high-quality photo so it will look great printed out!
Once your photo is printed, you can now move to the next step.
2. Select a jar or vase
Find a clear glass jar or vase that is big enough to fit your hand in, and remove the lid. Wash the inside of the jar and the lid with warm soapy water, then rinse it off and let it dry. You can also use a vase.
3. Trim & attach your photo
First, trim your photo to fit inside the glass jar. Next, use some glue to attach the photo to the inside of the jar. For an added touch of personality, attach a strip of washi tape around the edge of the photo.
4. Add the light
Candles can be added if desired. It will certainly look good at night. An extra touch of ambience can be achieved by lighting a scented candle. Besides smelling great, it will also make the room appear even better in the dark. Just make sure to blow it out before you go to bed!
Thanks to Our Best Bites for this project. You can get step-by-step instructions here…