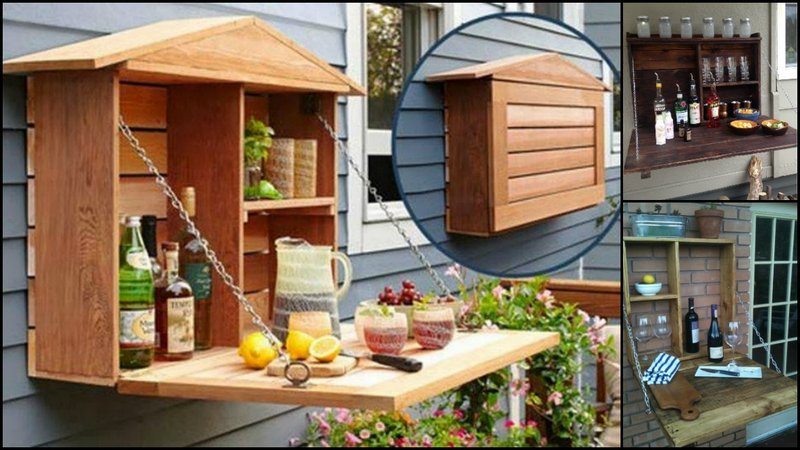 Can't afford a full-size bar for your outdoor living area? Why not build one of these DIY fold-down murphy bars?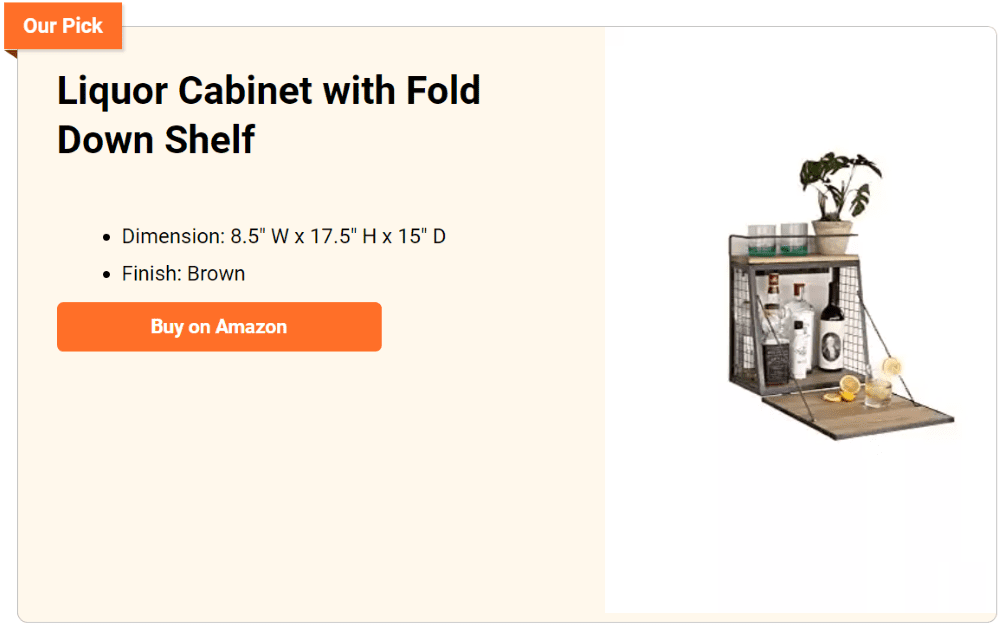 This fold-down murphy bar will give you a neat and sturdy work surface when preparing food and drinks. It also doubles as storage for items you often use in your outdoor area. And when not in use you can close it to keep the items inside safe, and your outdoor area clean.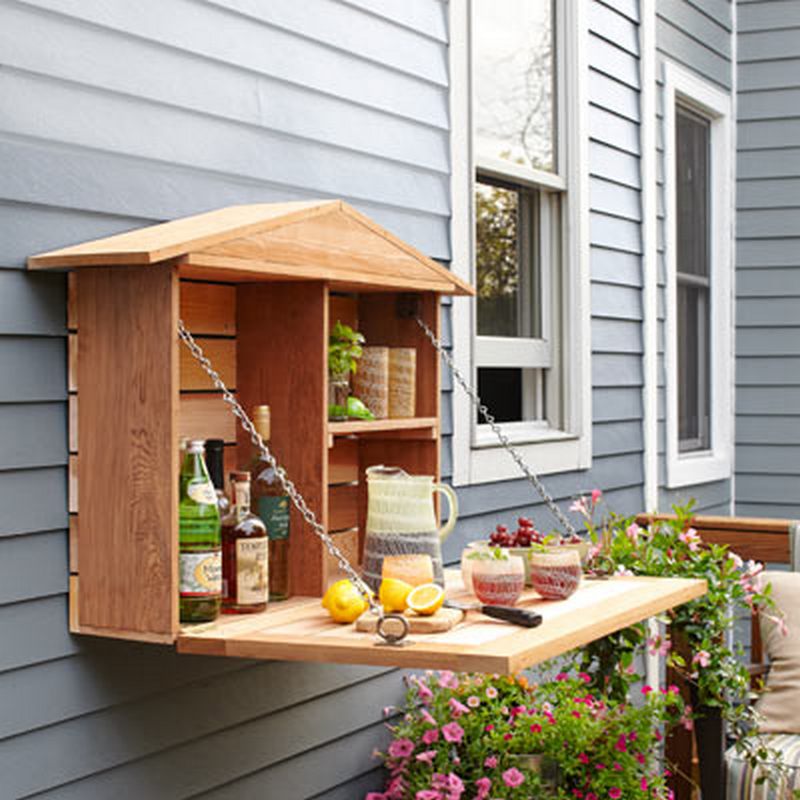 What are the materials needed to make a Fold-Down Murphy Bar?
This is an inexpensive project that can be built using reclaimed timber from a previous project you've done. And it should only take you a weekend to finish, but will give you lots of benefits in the future.
Need a murphy bar for your outdoor area? Then this project is for you!
Materials:
1″, 1-1/4″ and 3/4″ thick Cedar Boards
Wood Glue
1-1/4" Deck Screws
⅝" Brass Screws
1-1/4" Brad Nails
Hinges
Latch
Shutter Pulls
Stainless Steel Chain
Quick Links
Tools:
Router
Doweling Jig
Mitre Saw
Clamps
Drill
Brad Nailer
Bevel Gauge
Straightedge
Circular Saw
Rafter Square
Screwdriver
How to make a Fold-Down Murphy Bar?
1. Gather and measure the materials.
Make sure the measurements will fit your desired murphy bar to your wall.
2. Make a box.
Make a box using a mitre saw with layers suitable to your chosen design and measurements. Then screw the box together.
3. Make the gable ends.
To create the effects of a triangular roof, you'll need to layout and cut the gable ends. To make the cut, adjust the blade depth so that it reaches through both boards and run the shoe along the straightedge.
4. Make and install the roof.
Make the roof using a mitre saw and a circular saw with a 12-degree angle. Next is to attach the gable ends that we just made by applying wood glue and screws. The roof pieces need to be aligned so that their bevelled ends meet neatly at their summits. Nail them down with 1 1/4 inches brad nails.
5. Mount the rear part to the wall.
Mark the wall where you will screw the murphy bar. Screw with 1 ¼" deck screws.
6. Make a door frame.
Using 5/4×4 boards, make a door for your murphy bar. You will need to clamp one stile and a 3/8-inch doweling jig to your work surface. For the wood dowels, drill two holes 1 inch deep with a 3/8-inch twist bit. Use wood glue to one dowel end and place them into the holes in the stiles. Also, apply wood glue to the uncovered dowel ends. Connect the rails and stiles together and clamp them together. Check each corner of the clamps using a rafter square before tightening them, make sure they are 90 degrees.
7. Make a door.
Put the slats in place, attach the frame to the slats, and install this assembly to the box. Remember that we need to mount hinges on the door, add a latch to keep the door closed when not in use' and install a shutter pulls to support the lid and any heavy items that might be placed on it when open, then use Quick Links to secure stainless-steel chain.
8. Finally, mount the bar to the wall.
Drive a 3-inch deck screw halfway into each end of the murphy bar after positioning it with a level. Ensure the clapboards are plumb by driving shims in from the top of the cleat before sinking 3-inch deck screws every 8 inches. This will prevent moisture from getting behind the cleat. Then, just slide the bar onto the cleat, and you're now ready to use it for your guests.
–
Click on any image to start the lightbox display. Use your Esc key to close the lightbox. You can also view the images as a slideshow if you prefer 😎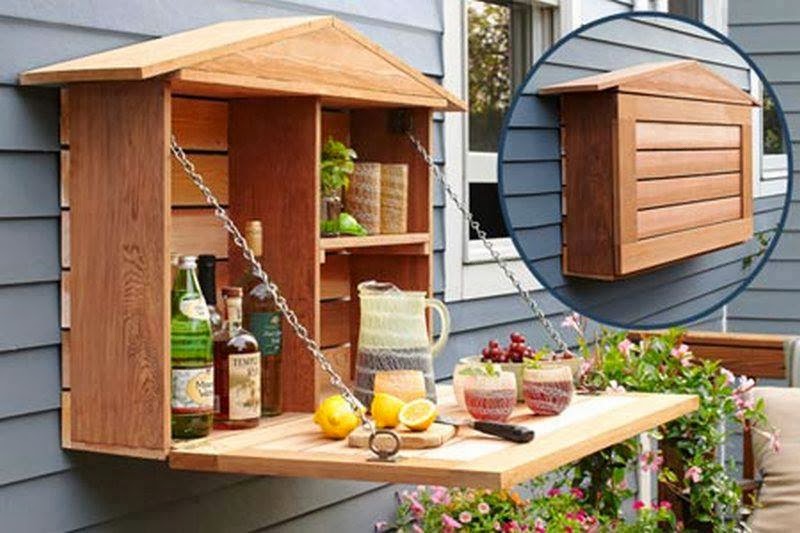 If you liked this project, you will also like viewing outdoor kitchen ideas…