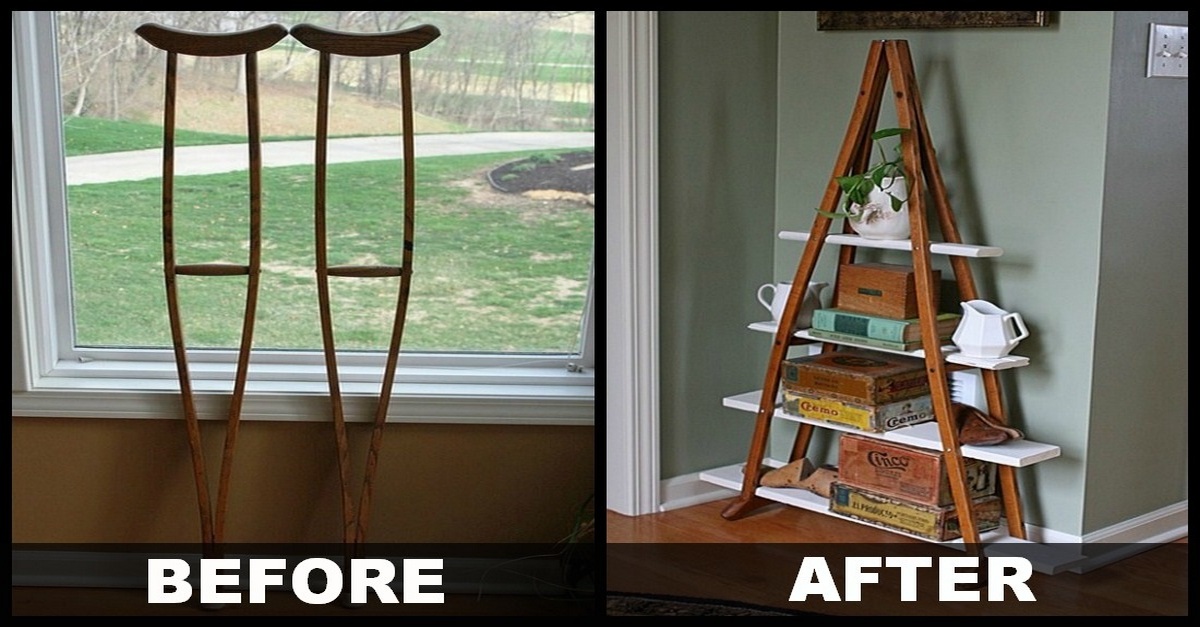 You don't see a lot of wooden crutches being used today but that doesn't mean there aren't lots sitting around unloved and unused. Most new crutches today are made from aluminum – they're lighter and cheaper to produce than timber crutches. In this project Mamie Jane shows you how you can turn trash into treasure with a bit of creativity.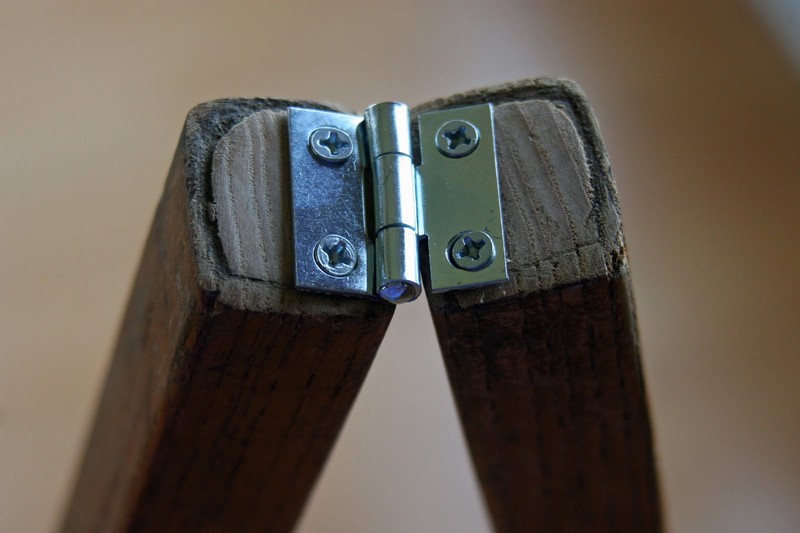 She has a great idea of upcycling old wooden crutches into vintage style shelving! The materials she used are cheap and easy to find, and it only took her a few hours to finish the project.
If old wooden crutches are hard to find in your area, and you don't want to spend a lot of money buying a set online, you'll find that an old folding ladder will also give you similar result.
Thumbs up for Mamie Jane?
You'll need these materials:
2 Old Crutches
Hinge
Wood Planks – for shelving
Paint
Wood Coat
And these tools:
Click on any image to start lightbox display. Use your Esc key to close the lightbox. You can also view the images as a slideshow if you prefer 😎
If you liked this project, you will also like viewing these bookcase ideas…