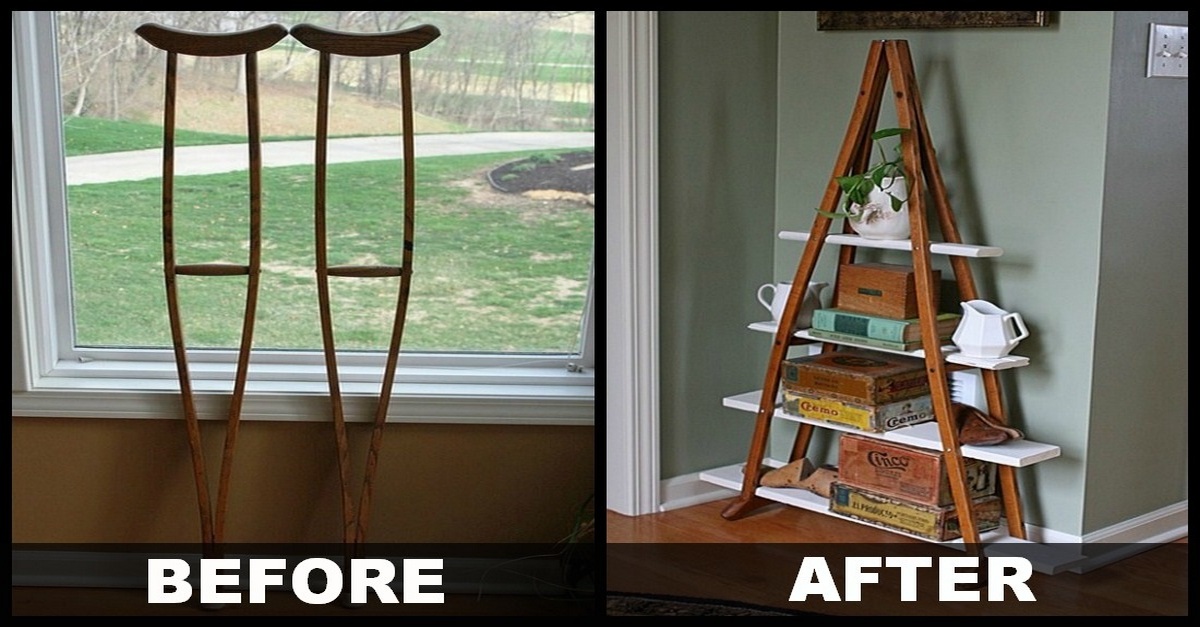 Crutches are a pair of special sticks that help you to walk. They are called crutches because the sticks support your weight when you put weight on them. That is the same way they support someone who has broken a leg.
You don't see a lot of wooden crutches being used today but that doesn't mean there aren't lots sitting around unloved and unused. Most new crutches today are made from aluminum – they're lighter and cheaper to produce than timber crutches.
In this project, Mamie Jane shows you how you can turn trash into treasure with a bit of creativity.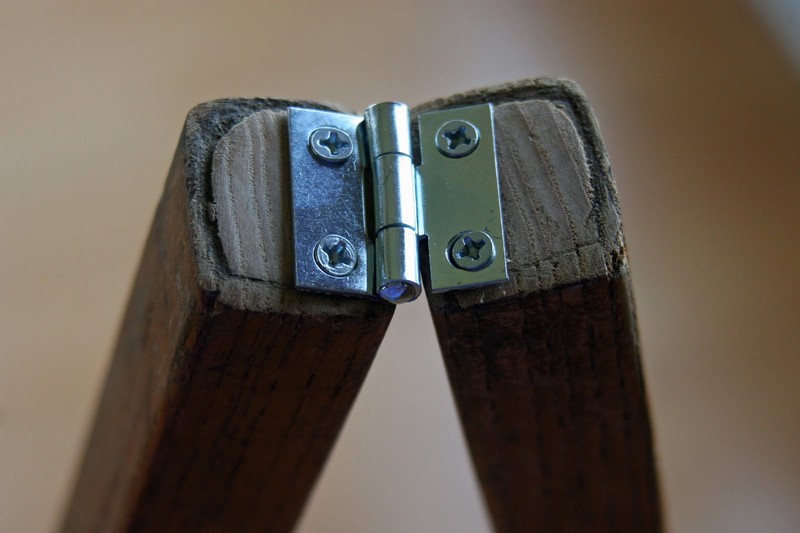 She has a great idea of upcycling old wooden crutches into vintage-style shelving!
Wooden Crutches have been used as decorative accents throughout time, be it as a coat rack, serving tray, or even as a shelf. As a shelf, they provide a sturdy and interesting surface to display books, pictures, vases or other decorative items. This process is quite simple, though it is relatively not time-consuming.
If old wooden crutches are hard to find in your area, and you don't want to spend a lot of money buying a set online, you'll find that an old folding ladder will also give you a similar result.
How to assemble this crutches shelf?
First, you need to gather all the materials that we list for you! These materials are cheap and easy to find, and you will also need some tools (a saw for cutting lumber for the shelf, and a drill for attaching the screws).
When you have all the materials that you need, then let's start by cleaning our crutches. You can initially wash them with water, and after drying them out you can proceed to sand them.
When building anything with wood, one of the most important things to do is sand the parts. By sanding the parts before starting to assemble the parts to create a shelf, it will make it easier to put together.
Sanding removes rough spots and ensures a nice, clean surface. This will help you to make sure that each piece of wood fits together nicely.
Then coating them with a wood coat is a good idea. You need to coat the wood parts right after you sand them before starting to assemble your DIY shelf.
This will help you in the long run by giving you a better finish and a shelf that will last a long time. If you want to achieve a certain type of finish, such as a distressed look, you'll want to do it before you start putting the pieces together.
Then attach the two crutches together with a hinge. Usually, their tips have rubber covers. You need to remove them first before you attach them together. Screw each side of the hinge to the tips of the two crutches. Check out the picture below for your reference.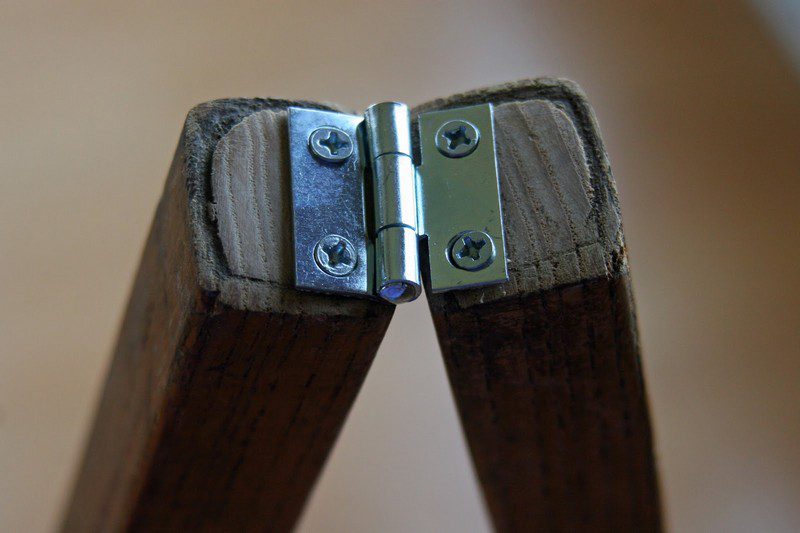 You can now add the shelves. You can use a piece of timber or a pallet for the shelves. Before you cut those timber or pallets that you want to use for the shelving, you may need to measure them first to avoid shelve shortage.
After assembling your vintage crutches shelf, you can now paint them the way you want them to be painted. You can experiment with bright designs or you can leave them with a clear finish to maintain their rustic look!
What do you think? Thumbs up for Mamie Jane?
You'll need these materials:
2 Old Crutches
Hinge
Wood Planks – for shelving
Paint
Wood Coat
sandpaper
And these tools:
Click on any image to start lightbox display. Use your Esc key to close the lightbox. You can also view the images as a slideshow if you prefer 😎
If you liked this project, you will also like viewing these bookcase ideas…