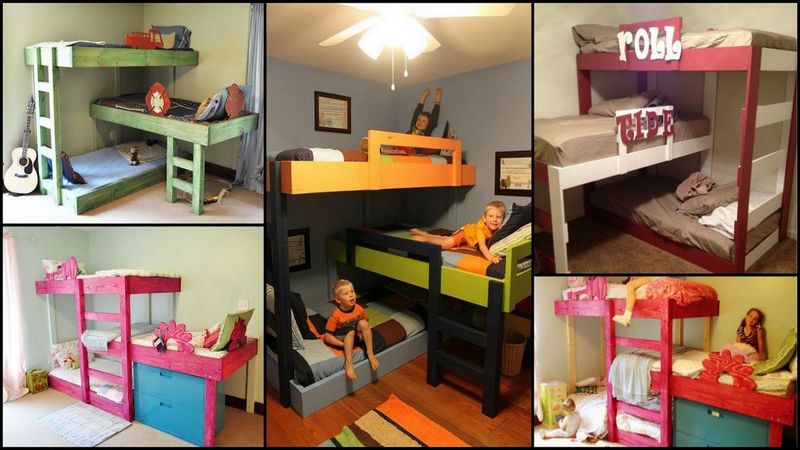 Looking for a triple bunk bed that makes good use of space in a shared bedroom? Then this project is for you!
For those of you who grew up sharing a room with your siblings, you know that space is at a premium. You might even have experienced battles over "space". Figuring out the right setup in a shared bedroom is very important. In most cases buying pre-fabricated beds is not the best solution.
To efficiently use a small space things need to be customized. This concept of building a triple-stacked bunk bed is the perfect solution. The most obvious reason is that you can fit three kids in one room.
Sturdy, stylish, and budget-friendly, a well-made triple-stacked bunk-bed is great for kids who want and need a bit more room, but still want to share a space with each other!
What makes it even better is that you can configure the triple bunk bed to efficiently fit the bedroom. You can see a couple of different configurations in the album below.
These functional and gorgeous examples offer high-quality construction and designs that are both lasting and versatile.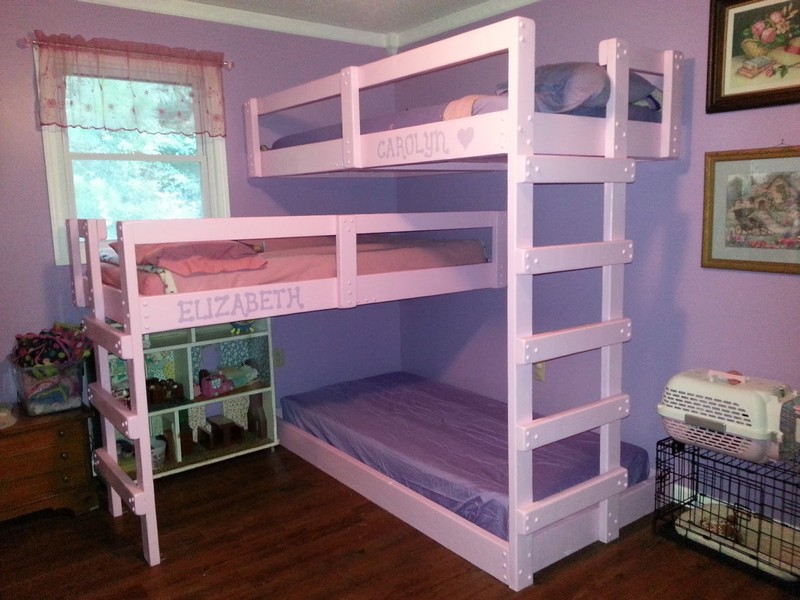 What are the materials needed to create a Triple Bunk Bed?
Building a triple-stacked bunk bed yourself makes it easier for you to make use of the space efficiently. You can freely decide on the dimensions of the bed, allowing you to utilize the most out of the available space. Not to mention that it's much cheaper to build it yourself, and a great way to enhance your DIY skills.
What other modifications can you add to improve this design?
You'll need these materials to build a Triple Bunk Bed:
18 carriage bolts and nuts.
2×6 boards
2×4 boards
2×3 boards
3 sheets of plywood – all cut to be 39 3/4″ x 75 inches.
Box of wood screws 3″ long.
Gel Stain
Rub-on Polyurethane
And these tools:
Table Saw
Router
Drill
Power Hand Sander
Click on any image to start the lightbox display. Use your Esc key to close the lightbox. You can also view the images as a slideshow if you prefer 😎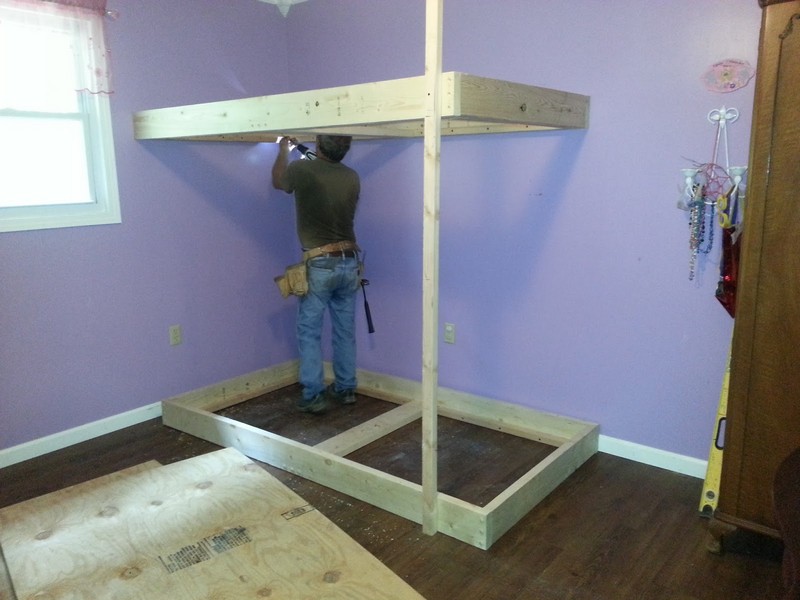 Thanks to The Handmade Dress for this great project. You can get step-by-step instructions here…
If you liked this project, you will also like viewing these bunk bed ideas…