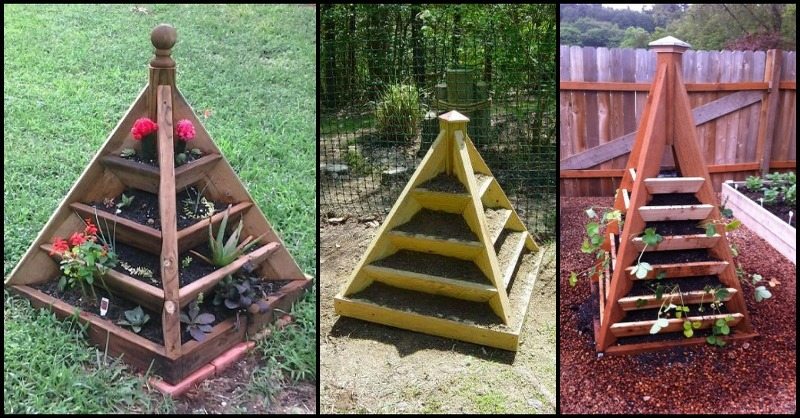 The best strawberries you'll ever taste will have to come from your own garden because fully ripened, home-grown strawberries have a rich, aromatic flavor unmatched by anything you can buy in the supermarket.
Our Pick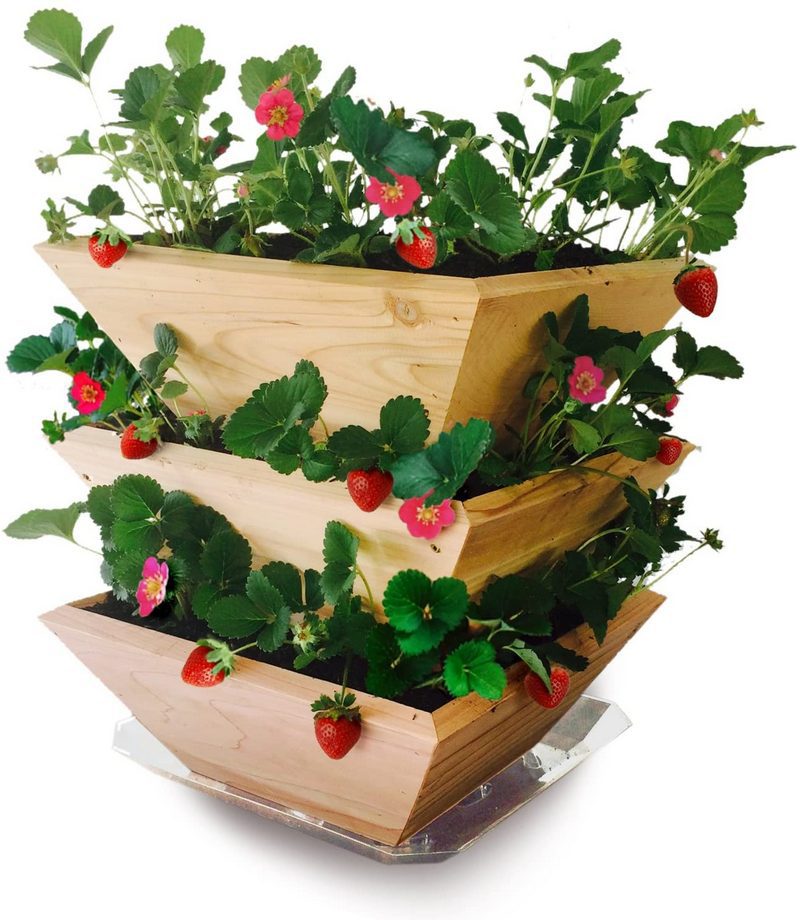 Strawberries are easy to grow, but can take up a lot of room when planted in a traditional "strawberry patch". You need to give strawberries room for runners by planting them 18 inches apart. That entails a considerable amount of space if you intend to grow even just a handful of plants.
This project will give you homegrown strawberries while taking up only a fraction of the space of a typical garden. A pyramid planter is an ideal way of growing a great quantity of garden produce in a limited garden space.
They're easy and inexpensive to build, especially when made from leftover timber from your previous projects. This project should only take you a weekend to finish, as long as you have all the materials and tools needed.
Want to grow strawberries? Then this project is for you!
You'll need these materials:
1 – 4″ X 4″ X 6′ Cedar Wood – for main center post
11 – 1″ X 4″ X 8′ Cedar Wood – for structure
1 – 3′ X 3′ Plywood – for base
1 – 2″ X 2″ X 8′ Cedar Wood – for top
4 – Wheel Casters
75 – 1 1/2″ Deck Screws
Wood Glue
Gravel
Dirt
Varnish
Wood Glue
And these tools:
Drill
Table Saw
Clamps
Brush
Click on any image to start the lightbox display. Use your Esc key to close the lightbox. You can also view the images as a slideshow if you prefer 😎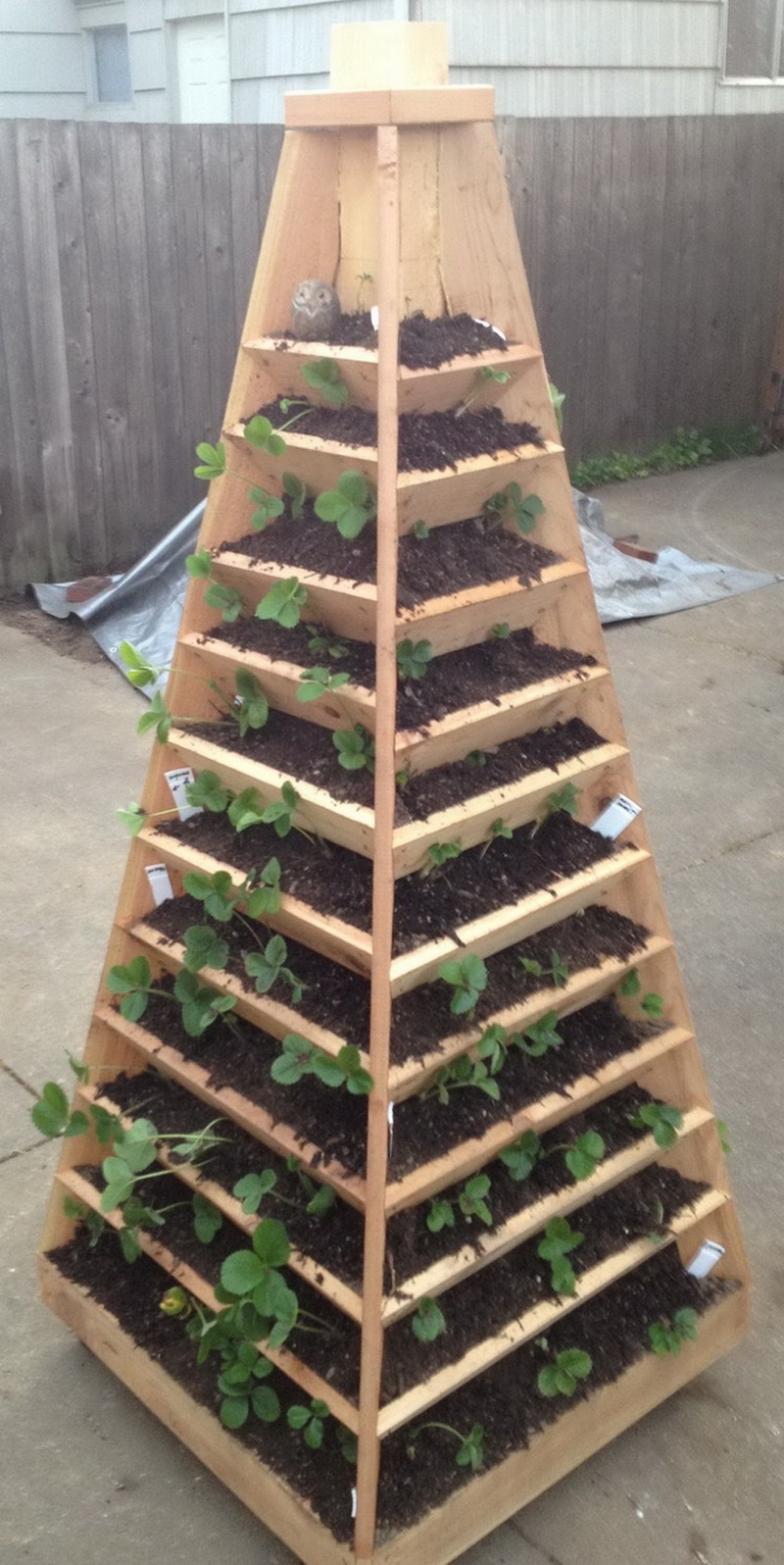 Thanks to Remove and Replace for this great project. You can get step-by-step instructions here…
And here's another twist on a strawberry tower: