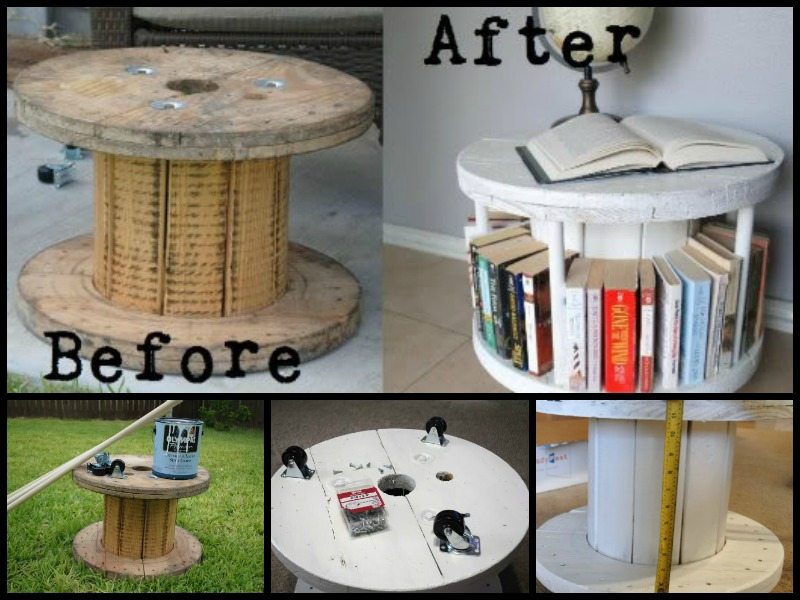 Looking for a way to upcycle an old spool? Why not turn it into a bookcase?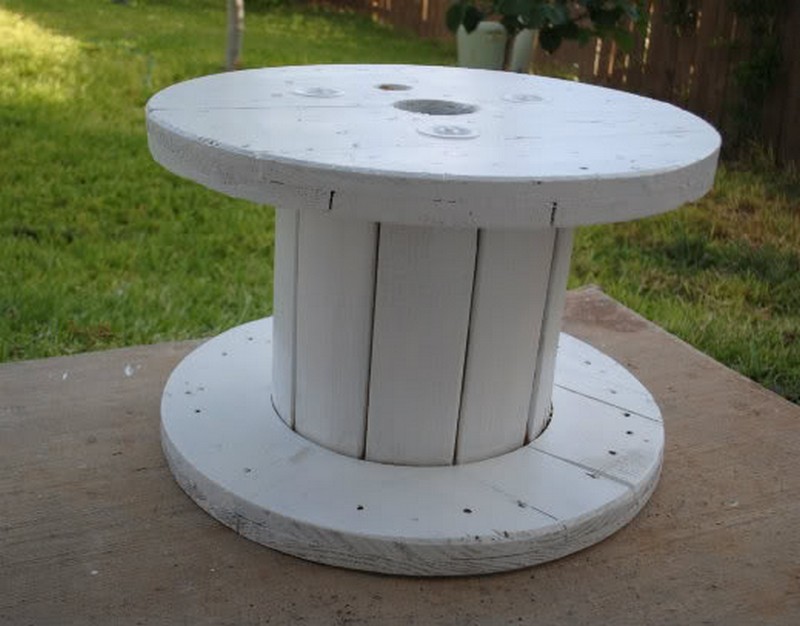 When we upcycle, we are taking a small – but important – step toward improving the environment.
If you do not buy anything new, less new things have to be manufactured. The vast majority of manufacturing processes hurt the environment.
Every item you upcycle, you ensure one less item in a landfill somewhere, too. That's always good.
This is one of the easiest and most versatile upcycling projects you can find on the web. It looks great painted, though it would look equally impressive bare!
What would you use this spool bookcase for?
You'll need these materials:
Small Cable Spool
Wooden Dowels
3-4 Swivel Wheel Casters
Molding Glue
Paint
Screws
And these tools:
Click on any image to start the lightbox display. Use your Esc key to close the lightbox. You can also view the images as a slideshow if you prefer 😎