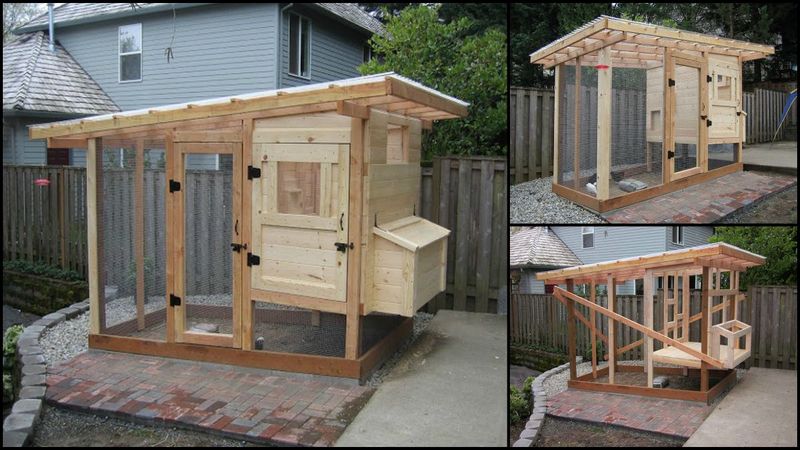 Backyard chickens are great at eating kitchen scraps and bugs in the garden (and providing free eggs in return), but they do need somewhere safe at night, from predatory animals.
Our Pick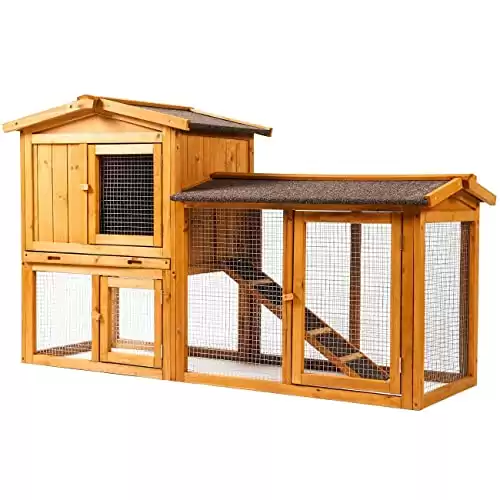 That's why you need a homemade chicken coop if you have chickens in your yard. Here's a homemade coop that impressed us. If you have chickens in your backyard, we're sure you'll appreciate both its functionality and specifications.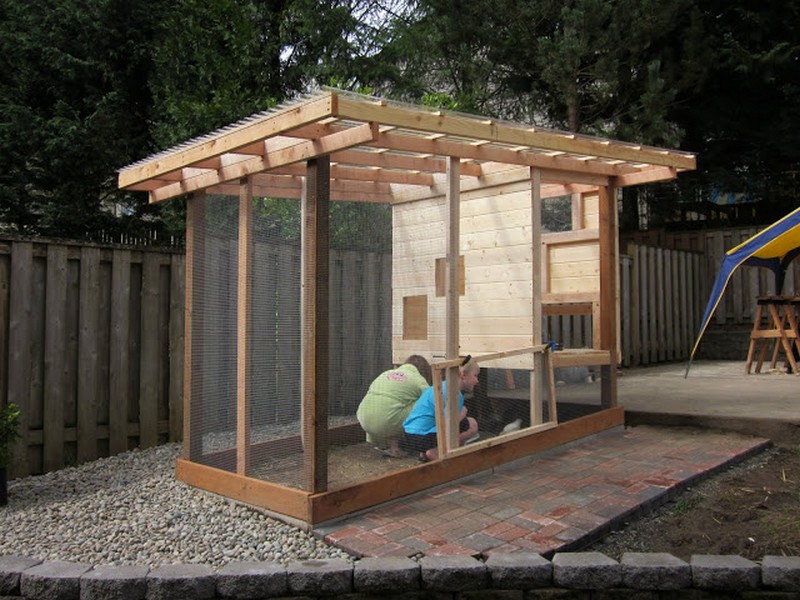 What are the benefits in building a homemade chicken coop?
1. Healthier chooks
Chooks are healthier when raised in our backyard since they are naturally fed. Unlike the chickens raised in factories that use antibiotics to speed up their growth and they are usually fed a non-organic diet.
2. Healthier eggs
Since the chooks are raised with an organic diet, the eggs have more vitamin A, E, Omega 3 and beta carotene.
3. Delicious eggs
Fresh eggs are tastier than eggs from the supermarket where these eggs has been sitting for days in the market plus the transportation period.
4. Usable compost chicken poop
Chicken poops and egg shells are all effective compost bins.
5. Chickens help you in gardening
Chickens are everywhere looking for worms, bugs, etc. They help you clean your garden.
6. Educational for kids
Chicken behaviour is a good educational study for your kids. Egg collecting is a good experience too for the kids.
7. Business
Selling your chooks' eggs to your neighbours is a good business idea.
What are the materials needed to build a homemade chicken coop?
What do you think of this homemade chicken coop? Is there any more room for improvement?
You'll need these materials:
1″ Thick Timber
2×2 Timber
1/2″ Hardware Cloth
Clear Suntuf Panels
Bricks
Hinges
Screws
Rope
Drawer Handles
Bolt Locks
Plexiglass
And these tools:
Cordless Drill
Hammer
Tape Measure
Saw
How to build a homemade chicken coop?
Determine the measurement and gather the materials
Establish the posts
Construct the roof
The barrier pavers need to be buried to avoid the entry of predators
Mount the base panels
Establish a brick patio
To prevent the hens from digging, place ½ inch of hardware cloth around the other three edges and spread some rocks
Make the frames of the homemade chicken coop and add a nest container
Finalize the flooring and the coverings (make the sidings removable, like a window, for easy access)
Install a run door and a pop door
Now your girls can enjoy your new homemade chicken coop!
It is optional if you would like to add a few electrical wirings for the lights of your homemade chicken coop and a CCTV camera to monitor your chooks!
Click on any image to start the lightbox display. Use your Esc key to close the lightbox. You can also view the images as a slideshow if you prefer 😎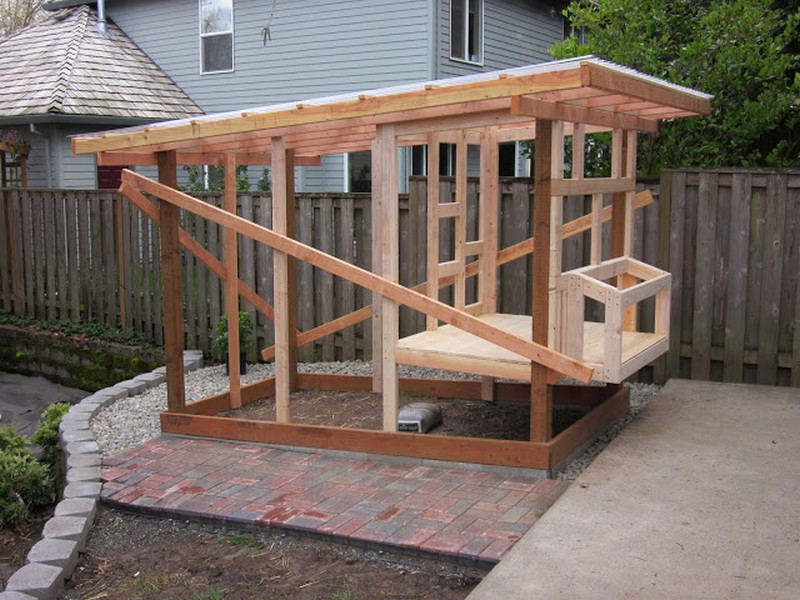 If you liked this project, you will also like viewing these chicken coop ideas…