Need a temporary, easy-to-build rocket stove? Just grab 16 bricks or blocks and you are all set for this DIY brick rocket stove project!
People have been using them for thousands of years, and now brick stoves are making their way back into the mainstream. People are making these traditional style ovens more and more frequently because they add value and character to a home as well as a great atmosphere for outdoor gatherings.
A brick rocket stove can be made for as low as $6.08, depending on where you source your material. You can look for salvaged bricks — even different kinds of bricks as long as they are all close to the same size.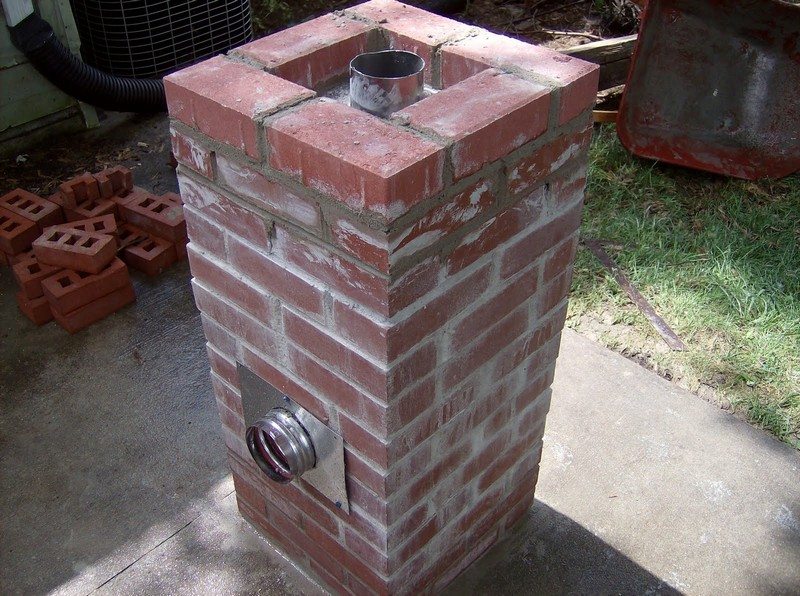 This DIY stove is very easy to make. All you have to do is to stack the brick pieces such that you have an opening for feeding some fuel and a fire chamber.
It's a great technique to learn which you can use in case of an emergency or after a natural calamity. Pick up pieces of bricks, arrange them and you have something to cook or boil available food with.
What are the materials needed to make a brick rocket stove?
If you plan to use this brick rocket stove in your backyard on an ongoing basis, it will pay you to buy good-quality fire bricks that are designed to withstand regular cycles of heat and cold. You can also make it more permanent by joining bricks with excess cement from previous projects if you have some!
Materials:
16 Bricks
Wire Mesh (optional)
Scrap Wood / Twigs and Branches
Dutch Oven Trivet / Extra Bricks — for placing your pan on top of the fire
How to make your own brick rocket stove?
Pile up the bricks
Simply pile up the bricks, as shown in the images below, leaving a hole in the center
Add a piece of brick outside
The piece of brick will be the layer for the small woods to be used.
We can now start the fire and enjoy cooking

Thanks to Survival Common Sense for this great project. You can get step-by-step instructions here…
Click on any image to start the lightbox display. Use your Esc key to close the lightbox. You can also view the images as a slideshow if you prefer

If you liked this, you might also like these outdoor kitchen ideas…