Commercially sold bird baths usually have fancy designs. They're also fairly expensive. If you're looking for a simple DIY birdbath, this idea has got to be #1 on the list!
Do you happen to have a tomato cage just lying around in your home? That is what the birdbaths featured here are made of.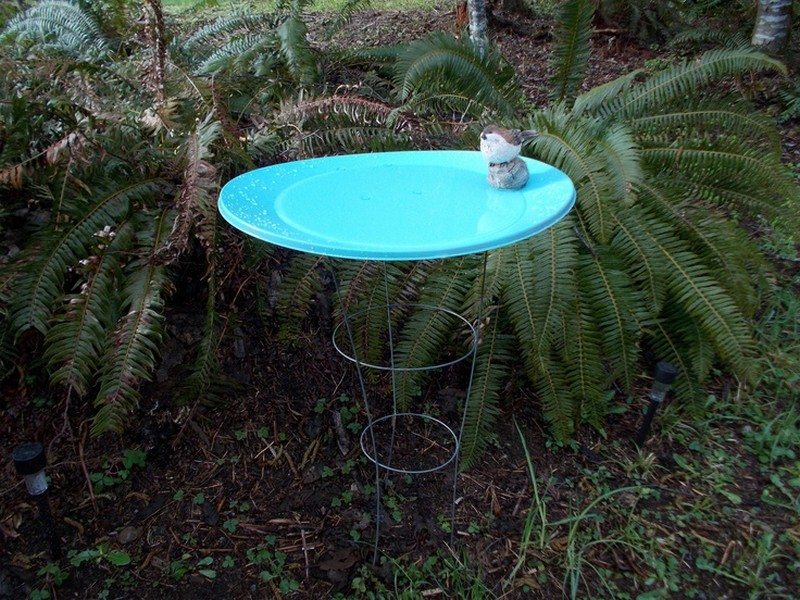 Cut the tomato cage if you don't want it high. But you can also use the entire tomato cage and put plants in the lower rings.
What are the materials needed to make a tomato cage bird bath?
This DIY birdbath is perfect for small gardens. Is this the birdbath for your backyard?
You'll need these materials:
Tomato Cage – any size and colour
Outdoor Spray Paint – any colour of your choice
Polyurethane Clear Spray
Terra Cotta Saucer
And this tool:
How to make a tomato cage bird bath?
1. Find a location
Look for a nice spot where you would like the birth bath to be placed.
2. Bird bath
Use your old terracotta saucer as the bird bath place and paint it with your desired colours. Use a primer and some outdoor coats.
3. Tomato cage
Place the tomato cage in your garden and place the old terracotta saucer at the top and pour some water. Now there you have it, an easy, clean and refillable bird bath.
Thanks to My Life Abundant for this great project. You can get step-by-step instructions here…
–
Click on any image to start the lightbox display. Use your Esc key to close the lightbox. You can also view the images as a slideshow if you prefer?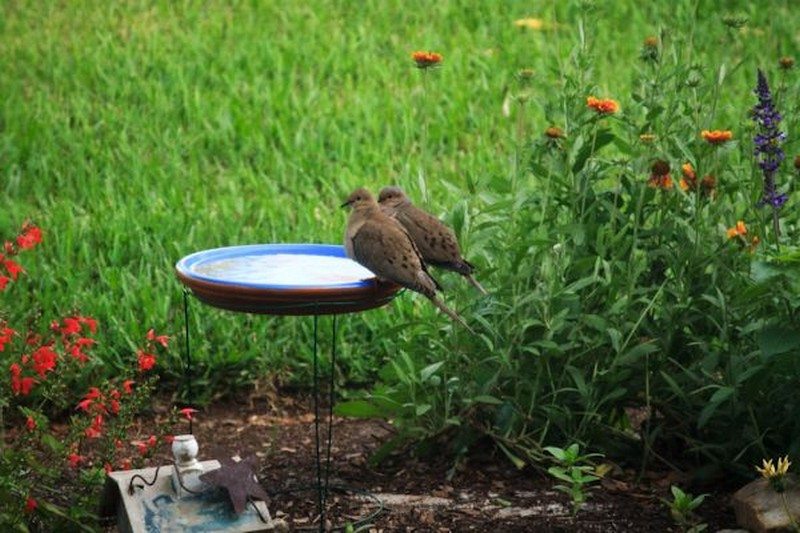 If you liked this project, you will also like viewing these gardening ideas…