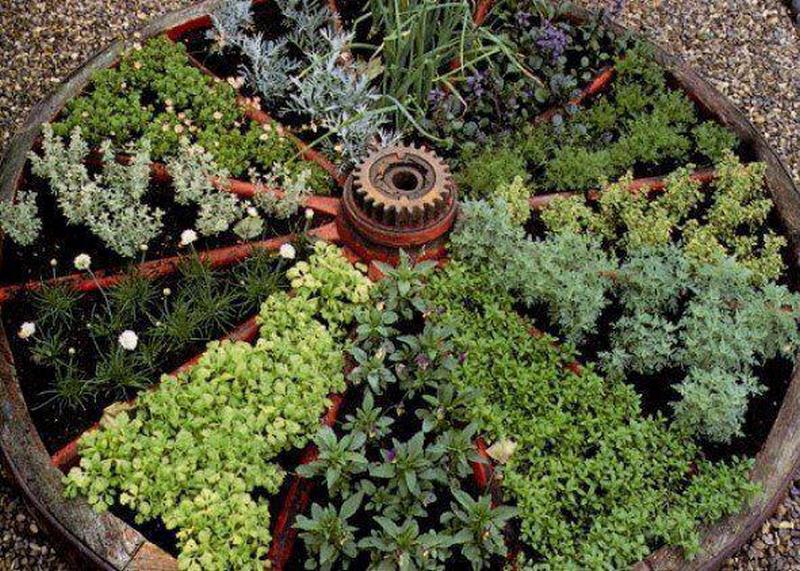 We don't have a wagon wheel lying around, but for an idea for growing herbs, this is pretty good.
For those of us who like cooking, there is nothing nicer than having fresh herbs on hand to complete a meal. But the use of herbs is not limited to cooking.
You can also use them as medicinal aids, aromatic fresheners, or simply as decorative plants.
Our Pick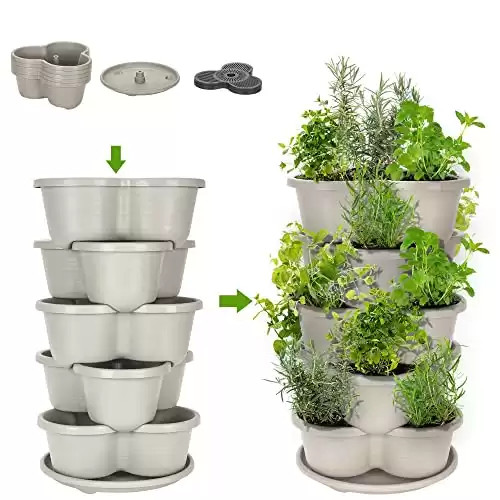 Stackable Planter Vertical Garden
Each pod accommodates 5" plants which makes it easy to mix a large variety of different vegetable, flowers, succulents, greens and herbs
Buy on Amazon
We earn a commission if you make a purchase, at no additional cost to you.
11/29/2022 12:59 pm GMT
Herbs are the leaves, flowers, seeds, and stems of edible plants. They are used in cooking, medicine, and cosmetics. Herbs are often grouped into two categories, cool and warm.
Cool herbs are those that cool the body and include mint, thyme, lavender, and sage. Warm herbs are those that heat the body and include peppermint, basil, and oregano.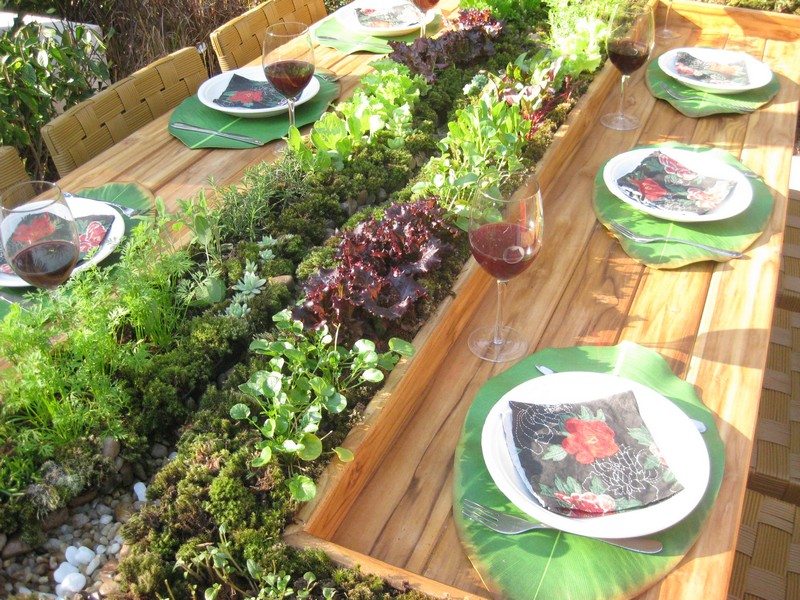 Growing herbs is an easy and very rewarding task. Even if you're new to gardening you can have high success in growing your own herb garden.
You can start with a basic container herb garden and grow it indoors. You can repurpose just about any unused item in your home, and turn it into a container herb garden.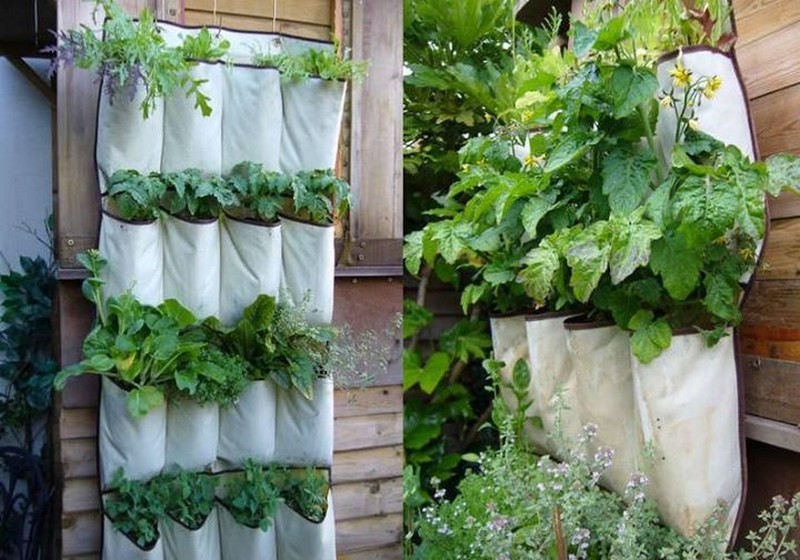 Even if you're short on garden space it's still possible to grow herbs using vertical planting methods. This allows you to grow a surprisingly great quantity of herbs in a very limited space.
With minimal time, money, and effort invested, you'll be able to reap a lot of benefits from your own herb garden.
Here are a few ideas for creating a herb garden at your place!
Click on any image to start the lightbox display. Use your Esc key to close the lightbox. You can also view the images as a slideshow if you prefer 😎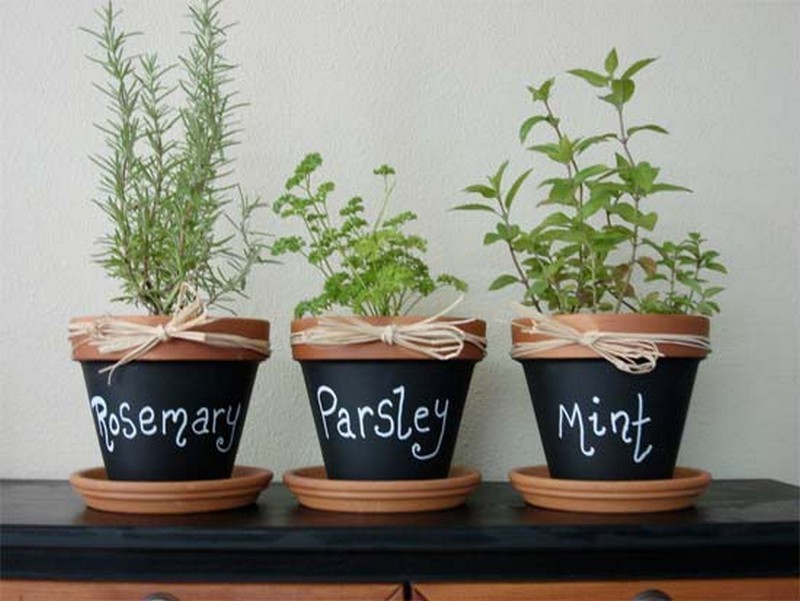 Labeled Pots
If you're a beginner and not so familiar with what kind of herbs you are planting, then planting it in labeled pots will help you a lot.
With this idea, you will be able to know your herbs better, and if you do, you won't be needing these labels next time you plant them.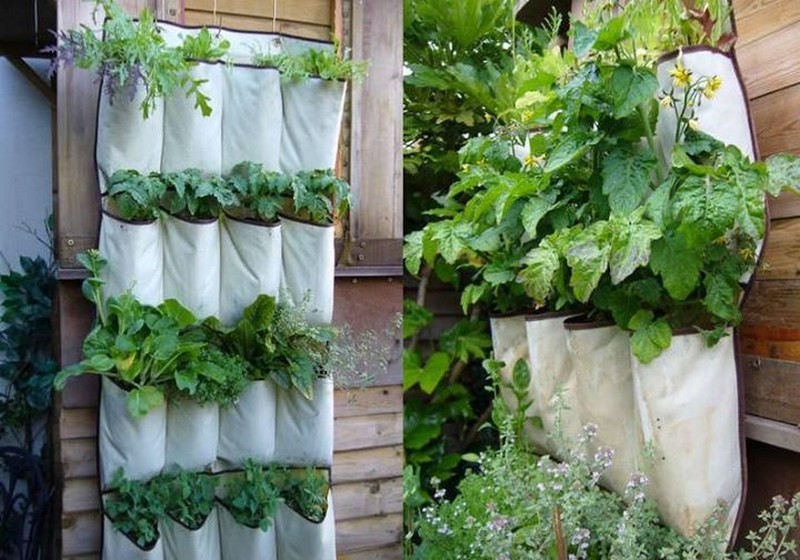 Planting your herbs vertically will improve their yield by allowing you to use the entire length of the stem, leaves, and all. When planted in a pot, herbs often lose their lower leaves and stems due to a lack of sunlight.
By planting herbs vertically, you can cut the stems to the desired length of your cut and the leaves will not wither. Planting your herbs vertically will give them a tougher stem and help them grow faster.
Herbs that grow upright like this need less water, and the extra stems mean more leaves and flowers.
Spiral Herb Garden is an essential tool for novice, experienced or professional gardeners. Keeping your garden neat and tidy is an essential part of your gardening skills and you can easily accomplish this by including a Spiral Herb Garden in your garden.
Recycled Materials
Using recycled materials like empty cans and old dresser drawer is a great way of planting herbs. You can not only recycle the materials, but you can also enjoy the benefits of fresh produce from it. 🙂
Garden Beds
You can plant herbs in any garden bed. Garden beds are made by placing certain blocks in a certain pattern and then filling the pattern with soil.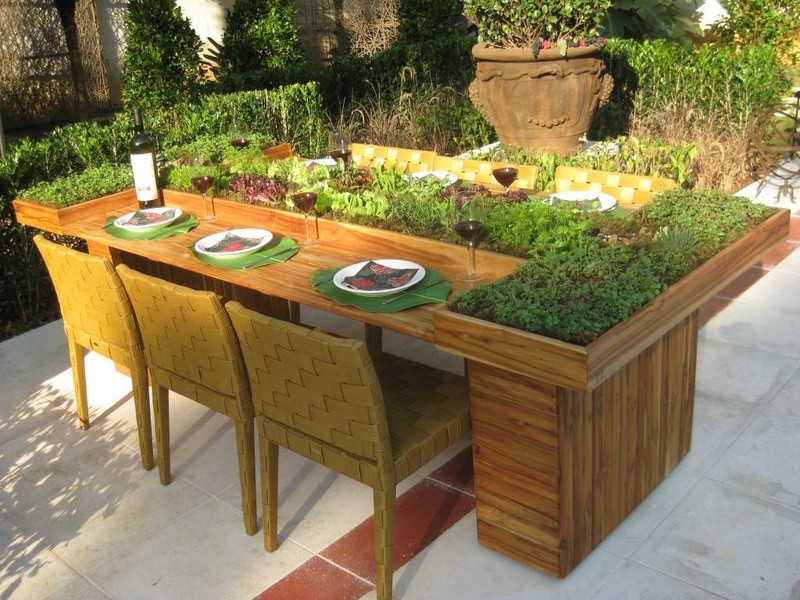 Table Planter
A Table planter is an excellent way of planting herbs. Especially those herbs you can eat raw. Plus it will add a fresh feels to your tables.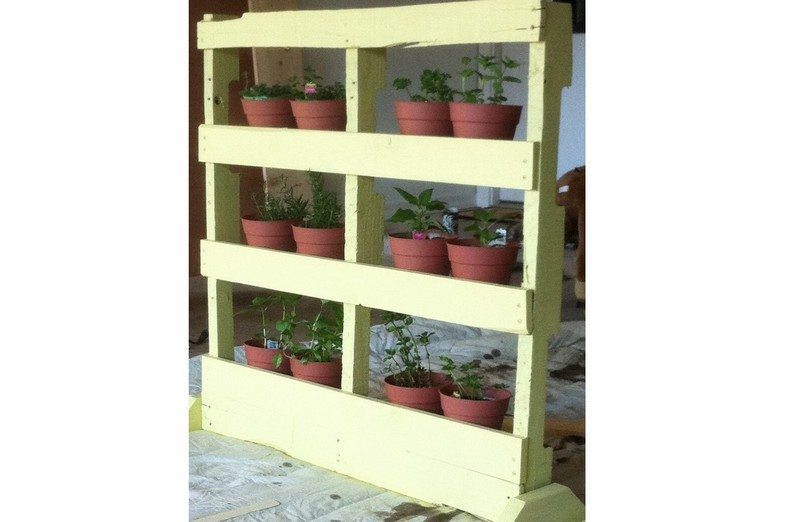 The Pallet Vertical Herb Garden is a great way to add herbs anywhere in your house that is sunny, even without much space.
The vertical garden is built with pallets and can be easily made. It is a perfect way to add herbs to your kitchen, office, or house, even if you do not have much space.
If you liked these, you will also like viewing these vertical planters…