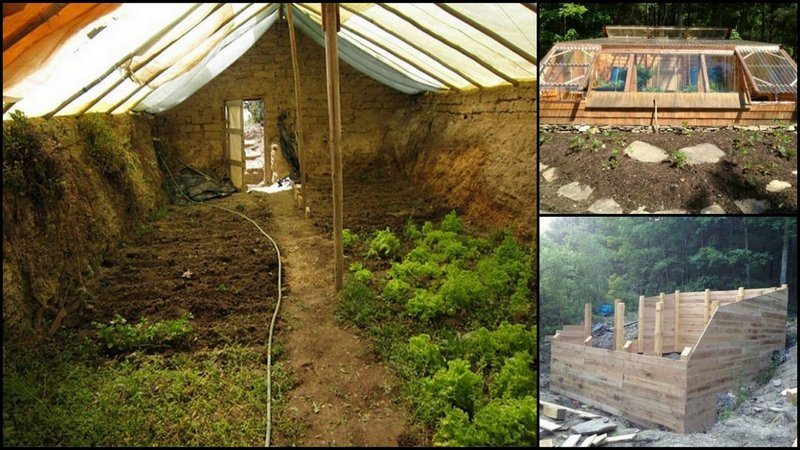 Earth sheltering is a popular method of climatology, also known as geodesy in older literature, and geotechnics in some parts of the world. A greenhouse can be a perfect example of a climatology technique because it is a structure built solely for the purpose of maturing plant products.
Building an earth-sheltered greenhouse is an eco-friendly way of growing plants. This greenhouse is relatively simple to construct and much cheaper than conventional pre-manufactured greenhouses.
Building a sustainable, eco-friendly greenhouse can be most effectively achieved by covering the exterior of the building with soil or sand and insulating it with straw. This will significantly reduce energy costs.
The earth-sheltered greenhouse is energy-efficient, as it uses less energy to heat and cool in the wintertime. It is also aesthetically pleasing, as it looks more modern than the typical greenhouse.
An earth-sheltered greenhouse is customizable – it can be the shape and size that the owner wants.
Things to consider in building an Earth-Sheltered Greenhouse
Type of Soil
When deciding whether to build an Earth-Sheltered Greenhouse, the most important factor to consider is the type of soil you have.
This is because if your soil is sandy and porous, there is a greater chance of water seeping into the ground, which could cause the greenhouse to flood when it rains.
Size
It is important to consider the desired size of the earth-sheltered greenhouse you want to build because it will affect the dimensions of the location to place it and the cost of construction.
You may have to spend a lot of money on the greenhouse depending on its size. If it is too small, it could take a while to raise the temperature inside to a suitable level. However, if it is too large, the temperature may stay too warm.
Insulation
The importance of considering the insulation of the earth-sheltered greenhouse is the fact that it will give you the ability to grow your organic produce all year round regardless of the temperature that is outside.
This greenhouse must be properly insulated to function efficiently. The type of insulation material you use is important to consider because different materials provide different levels of insulation and energy efficiency.
Ventilation
Ventilation is extremely important to the earth-sheltered greenhouse owner. In order to maintain proper temperature and humidity levels, a greenhouse must be properly vented or air-conditioned.
Otherwise, the greenhouse could become too hot or too cold, which could lead to the loss of plants due to temperature stress. Ventilation is used to provide additional heat to the greenhouse during the winter and to aid in cooling the greenhouse in the summer.
Since the greenhouse is underground, it is important that you have a way to ventilate it. This is easy to do by making sure you have holes in the greenhouse. The holes should be placed at the top of the greenhouse, where it will naturally ventilate.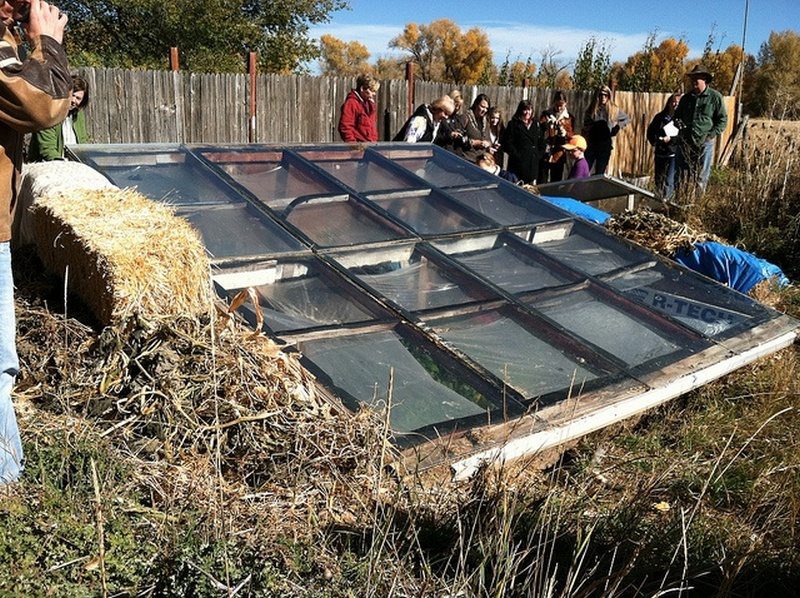 Cost and Quality of the Materials Used
Unlike other structures that are designed for humans to inhabit, earth-sheltered structures are designed to give plants and animals a comfortable place to live.
This is because earth-sheltered structures with their high thermal mass tend to be much cooler than open spaces and are much warmer than areas exposed to the elements.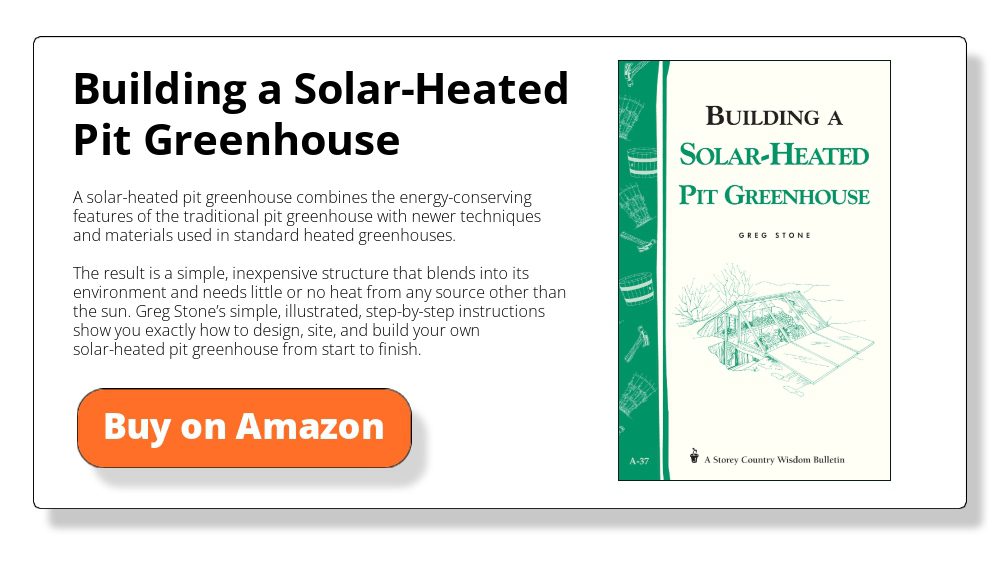 The quality of the materials used in an earth-sheltered greenhouse construction project is important because they will determine how much you will have to spend to repair, replace or maintain them.
You will avoid the extra cost that comes with the use of low-quality materials and can spend your money on other important things in your life. If you want a more enjoyable growing experience, higher yields, and energy savings, you should buy a more expensive greenhouse made with better-quality materials.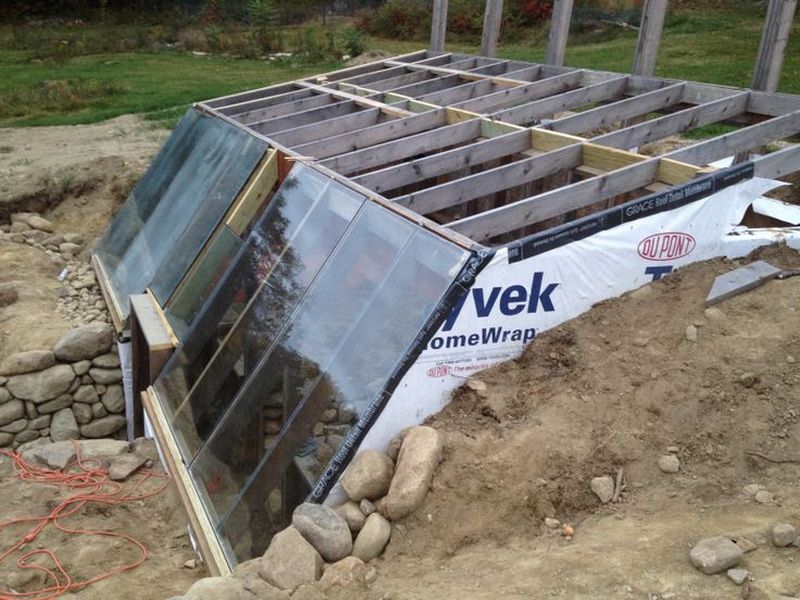 So, what are you waiting for? Plan your desired earth-sheltered greenhouse now!
Click on any image to start the lightbox display. Use your Esc key to close the lightbox. You can also view the images as a slideshow if you prefer 😎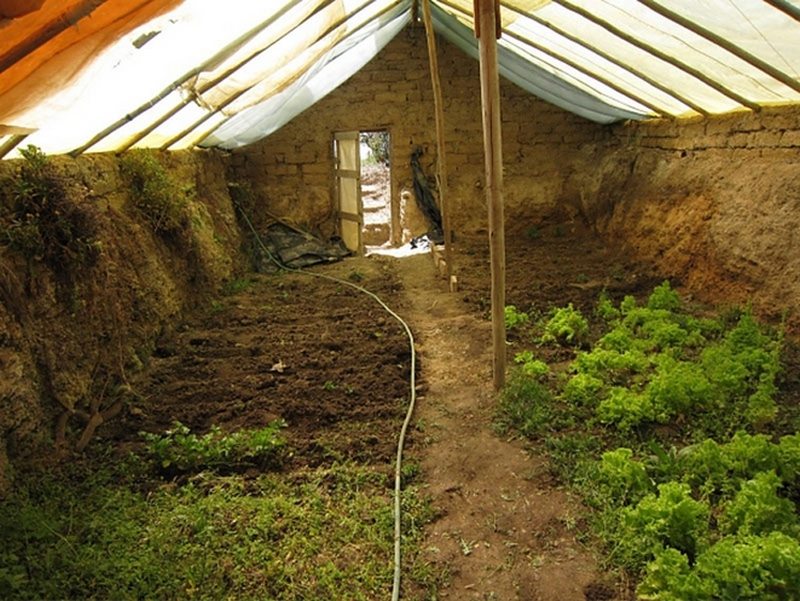 Want to extend your growing season? Why not build an earth-sheltered greenhouse?
If you liked this project, you will also like viewing this DIY greenhouse…