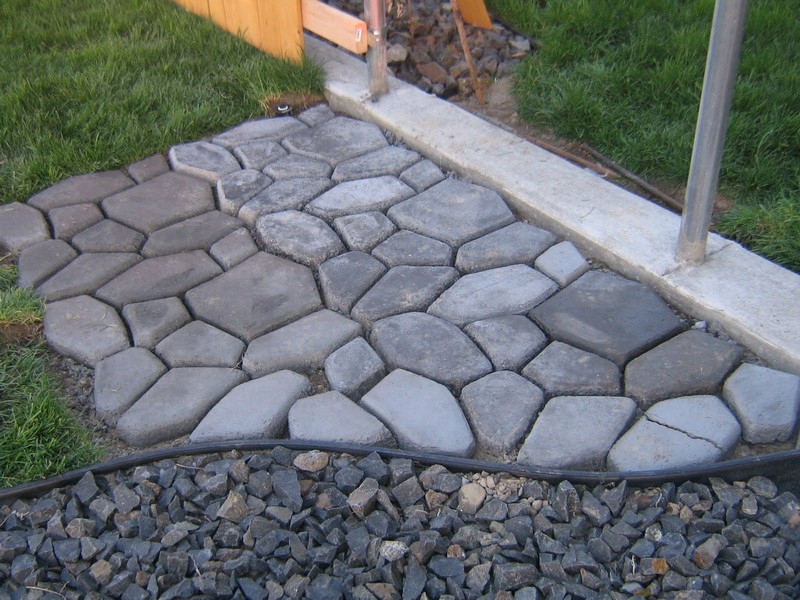 Gardens are not just about plants and flowers, it's also a great space to enhance because you can do many things to it. You can build an outdoor grill area or fireplace, a wishing well, or a small playground for the kids. But if you have the space for these things then you can make one more useful addition to your garden – a pathway!
Paths are not only functional, they can be decorative as well. You can enjoy going around your garden without sinking your shoes into the soft ground after it has rained. You can place it anywhere, at the sides or it can cut across the grass, depending on the design layout you have in mind for your garden.
If you're thinking of going for a cobblestone path, which is a crowd favorite, then having a stencil could make your project a lot easier!
Cobblestones date back to ancient times. In Europe, archeologists have unearthed cobbled paths dating back to the 3rd and 4th centuries. People have been using cobbled walkways throughout history and cobblestone paths are still in use and lovingly maintained in many gardens today.
This DIY cobblestone project can be done over a weekend, including the drying period.
Adding some coloring to the cement can also enhance the look of your path. Do you think this kind of pathway would suit your garden?
 You'll need these materials:
Quikrete Stencil
Quikrete Cement Colour
Wheelbarrow
Gloves
Protective Mask
And this tool:
Click on any image to start lightbox display. Use your Esc key to close the lightbox. You can also view the images as a slideshow if you prefer 😎
A stencil will make this project easier…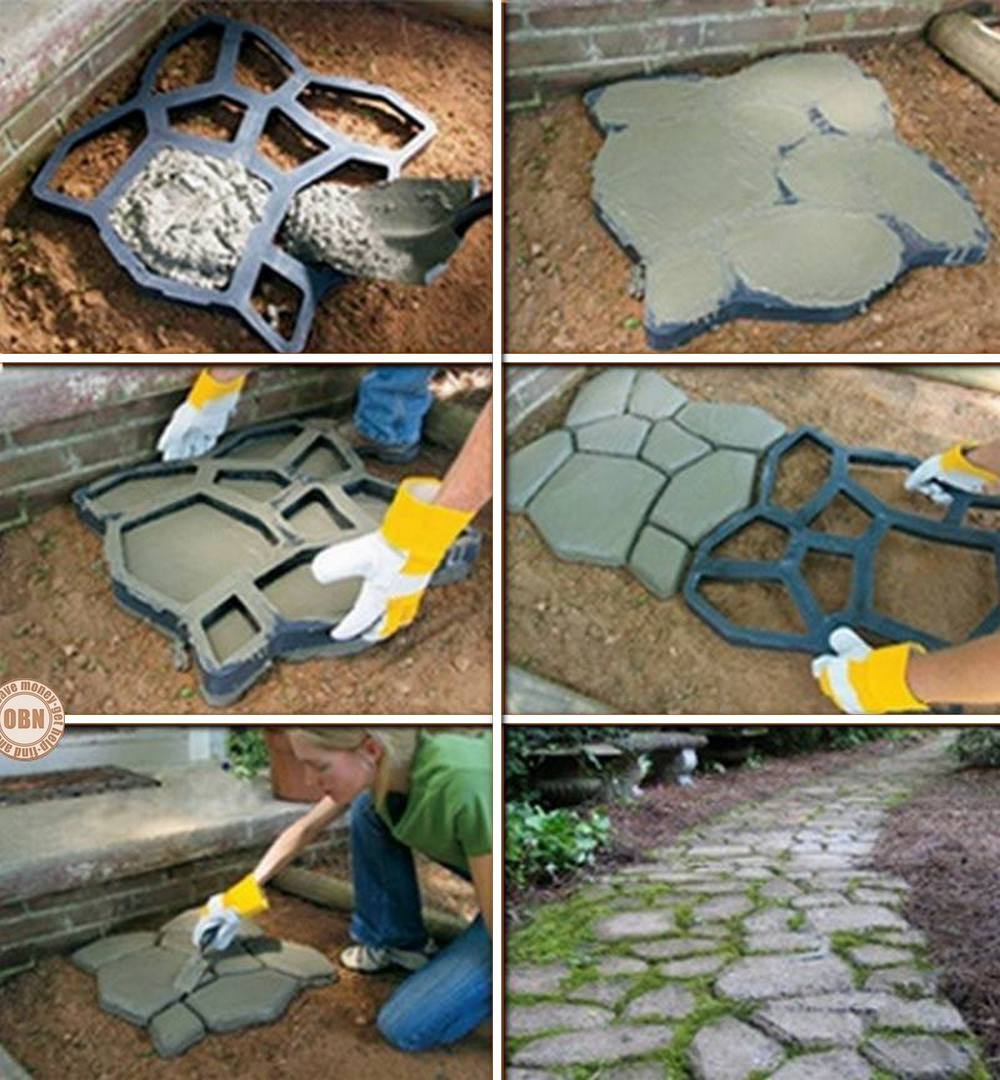 Thanks to Tancamjenksfam for this great project. You can get step-by-step instructions here…
If you liked this project, you can find more DIY stepping stone and pathway projects here…