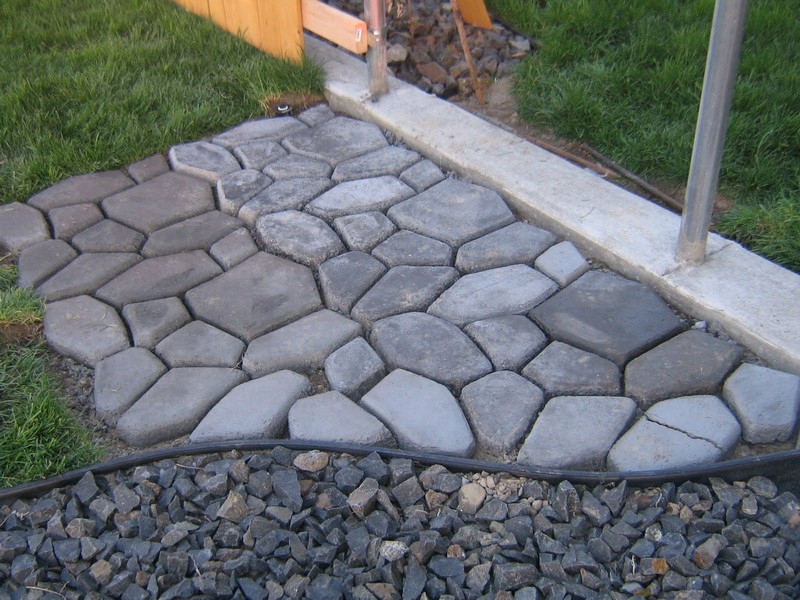 Gardens are not just about plants and flowers, it's also great space to enhance because you can do many things to them. You can build an outdoor grill area or fireplace, a wishing well, or a small playground for the kids. But if you have the space for these things then you can make one more useful addition to your garden – a pathway!
Stone paths are not only functional, they can be decorative as well. You can enjoy going around your garden without sinking your shoes into the soft ground after it has rained. You can place it anywhere, at the sides or it can cut across the grass, depending on the design layout you have in mind for your garden.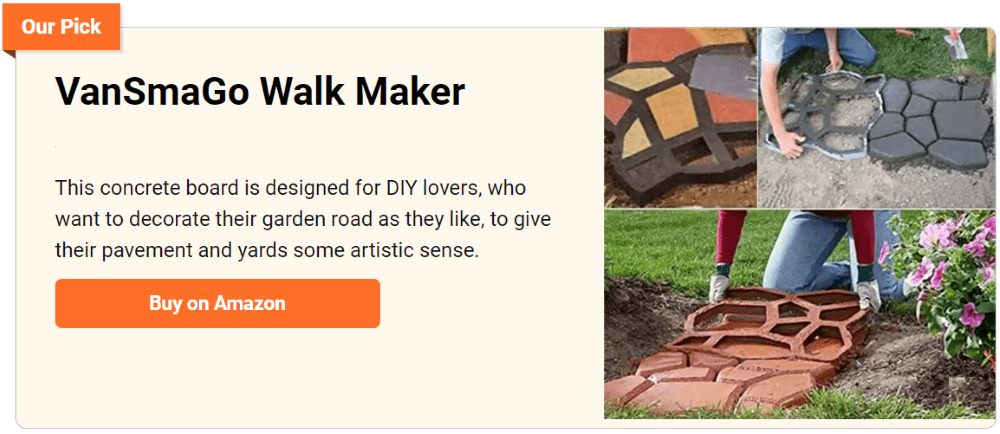 Stone paths are aesthetically pleasing to the human eye, and add form, flow, and function to the landscape. They provide a pathway for pedestrians & animals.
Stone is sturdy and durable. Stone paths are also uniform and aesthetically pleasing. They have the benefit of easy maintenance. They are resistant to the growth of weeds and moss and can be easily hosed clean.
But if you don't have access to beautiful stones for your stone path, you can use a cobblestone path. This pathway is a great way to add character and charm to your home's landscaping.
A cobblestone path is a crowd favourite, and having a stencil could make your project a lot easier!
Cobblestones date back to ancient times. In Europe, archeologists have unearthed cobbled stone paths dating back to the 3rd and 4th centuries. People have been using cobbled walkways throughout history and are still in use and lovingly maintained in many gardens today.
These pathways were once the only way to travel, and they were used by everyone from royalty to peasants. Today, we can still see these kinds of pathways in many old gardens and parks. They are a beautiful reminder of the past, and they are still enjoyed by many people today.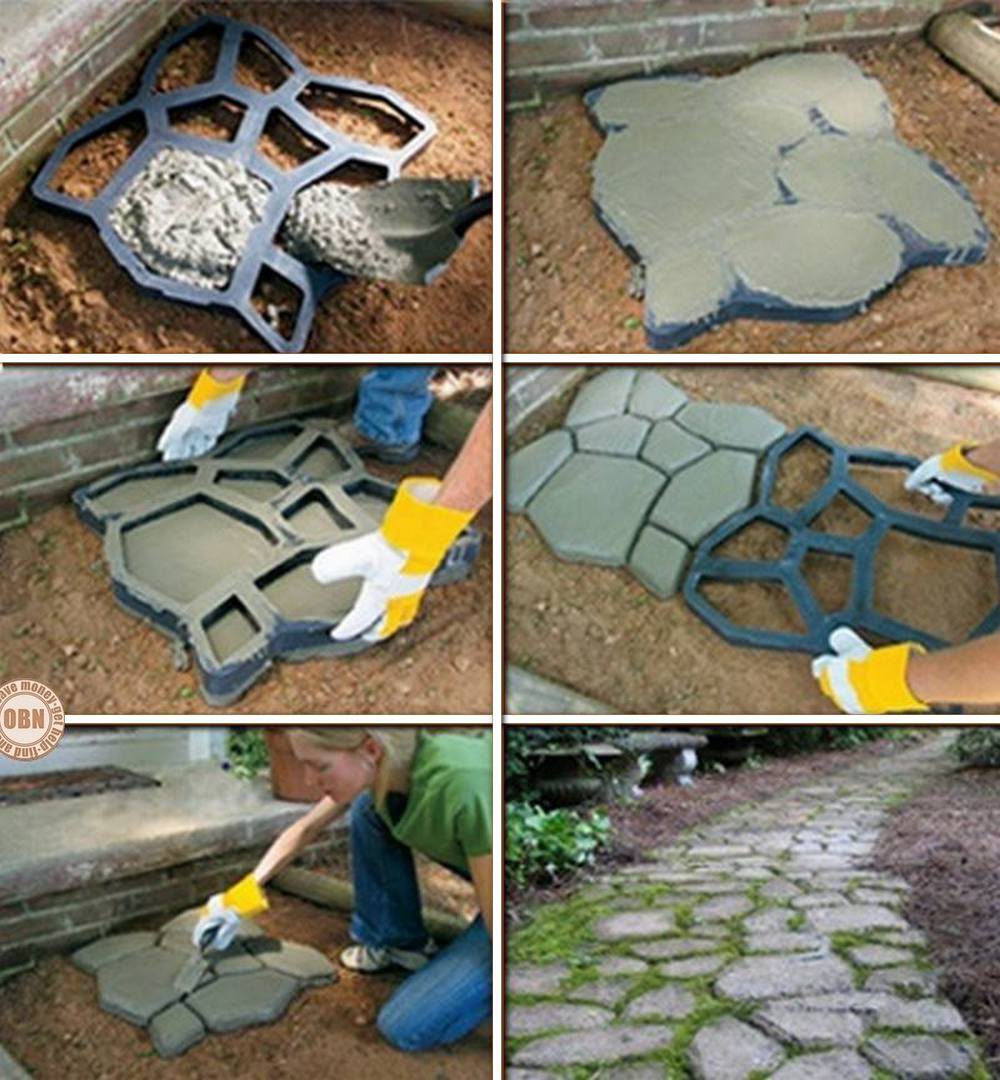 What are the materials needed to create a DIY cobblestone path?
This DIY cobblestone project can be done over a weekend, including the drying period and you can ask your partners to help you with it.
Adding some colouring to the cement can also enhance the look of your stone path. Do you think this kind of stone pathway would suit your garden?
You'll need these materials:
Quikrete Stencil
Quikrete Cement Colour
Wheelbarrow
Gloves
Protective Mask
And this tool:
How to create a DIY cobblestone path?
1. First, prepare your Quickrete stencil.
A Quickrete stencil is a template that is used to create or imprint patterns in concrete. Quickrete stencils are made from a thin, flexible material that can be reused many times.
2. Prepare the area where you will be working.
Clear away any loose debris from the area where you will be working. This will help you to create a safe and clean workspace.
3. Apply a layer of Quickrete bonding agent
Apply a layer of Quickrete bonding agent to the area where the stencil will be placed. Make sure that the bonding agent is spread evenly over the surface before proceeding.
Once the bonding agent is in place, carefully position the stencil on the surface and smooth it down so that it is completely flat.
4. Now you are ready to begin applying the Quickrete.
Begin by pouring a small amount of concrete onto the stencil. Use a trowel to spread the concrete evenly over the quickrete.
Make sure to go over the entire surface area so that the concrete is level. Once you're finished, use a brush to smooth out the surface of the concrete.
The concrete will then take on the shape of the stencil.
Click on any image to start the lightbox display. Use your Esc key to close the lightbox. You can also view the images as a slideshow if you prefer 😎
A stencil will make this project easier…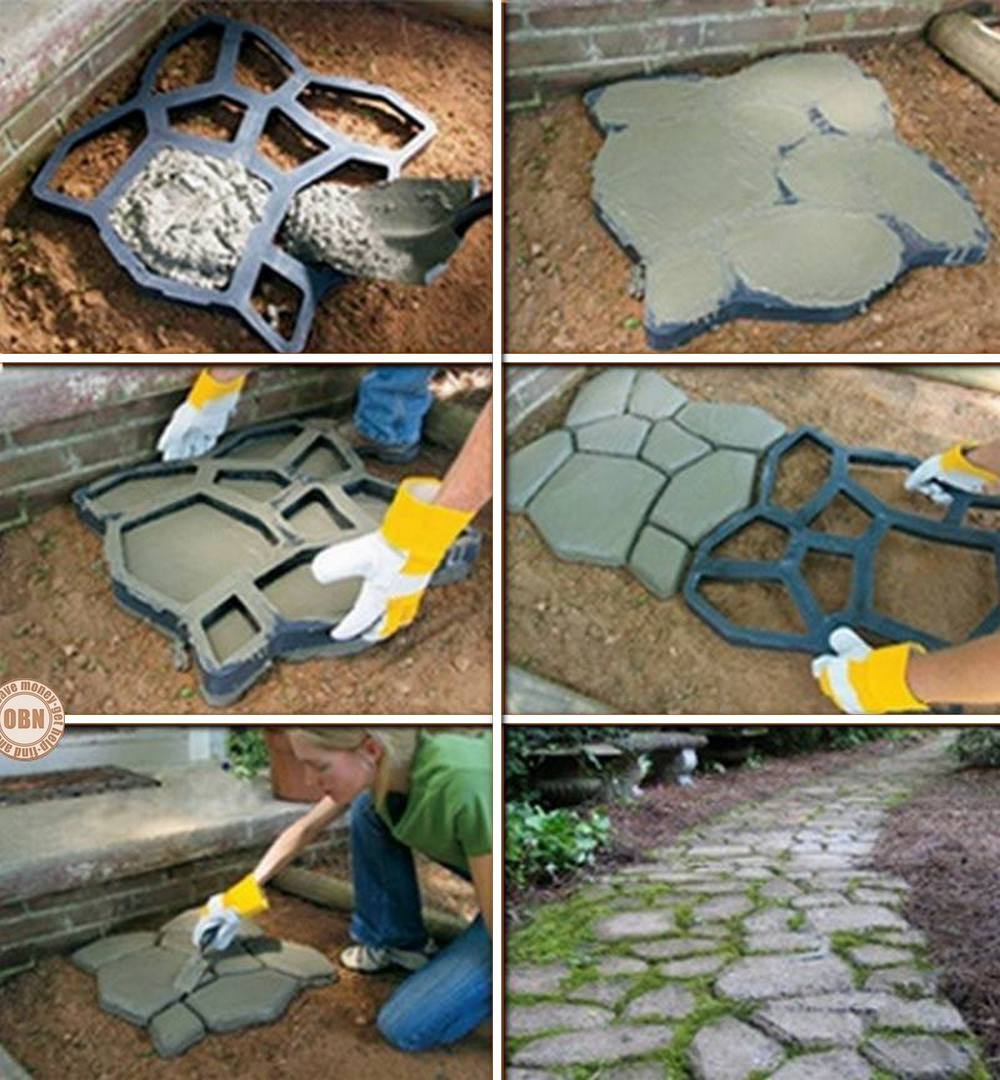 Thanks to Tancamjenksfam for this great project. You can get step-by-step instructions here…
If you liked this project, you can find more DIY stepping stones and pathway projects here…