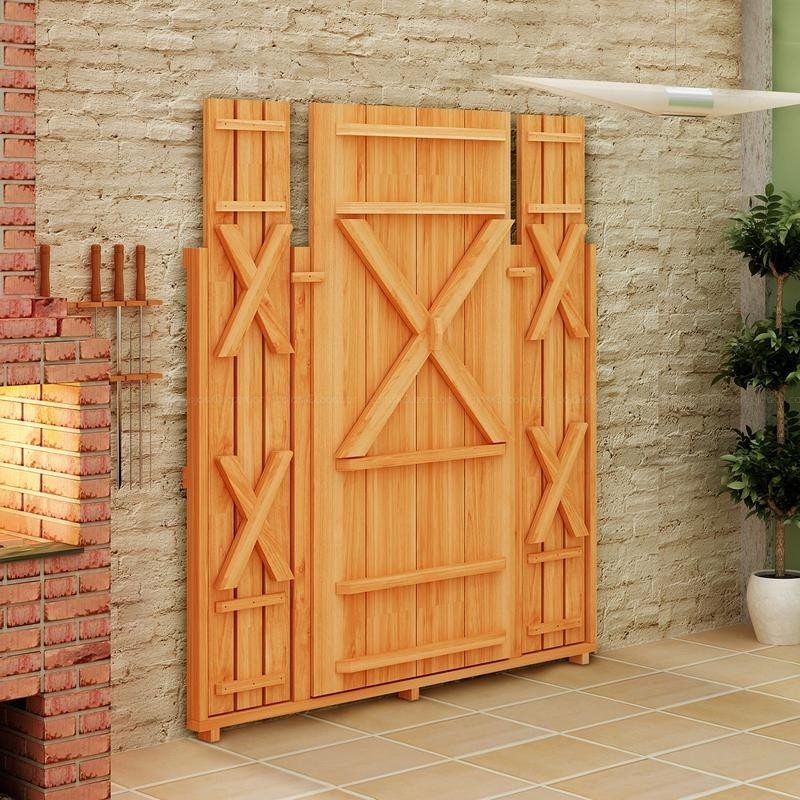 A very clever DIY Fold Up Picnic Table
If you have limited outdoor space, but still want to enjoy the outdoors with friends and family, then this fold-up picnic table and bench is perfect for you! This table and bench set can easily be stored away when not in use and set up in minutes when you're ready to enjoy a picnic lunch or dinner.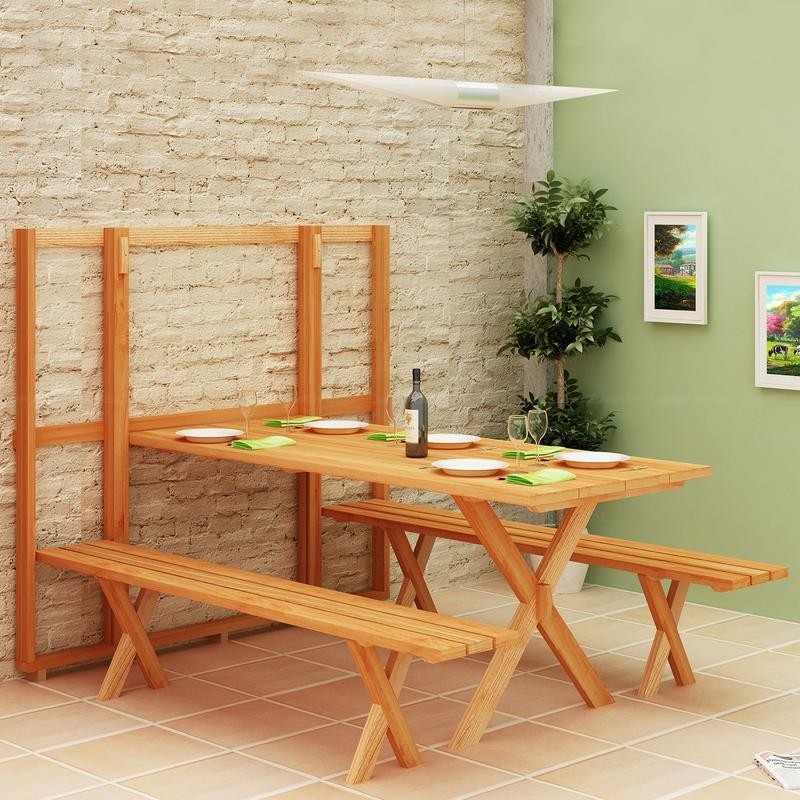 This table makes a great feature for any outdoor area. It's perfect when you are entertaining outdoors, or simply when you're spending some 'alone' time.
The sleek design and sturdy construction of this fold-up picnic table make it a great choice for any space, while the neutral color ensures it will match any existing outdoor furniture you have.
Building a fold-up picnic table yourself gives you the ability to customize the dimensions to perfectly fit the space you have in your outdoor area. This is ideal for those who want to make the most of their outdoor living space and have a picnic table that is both functional and stylish.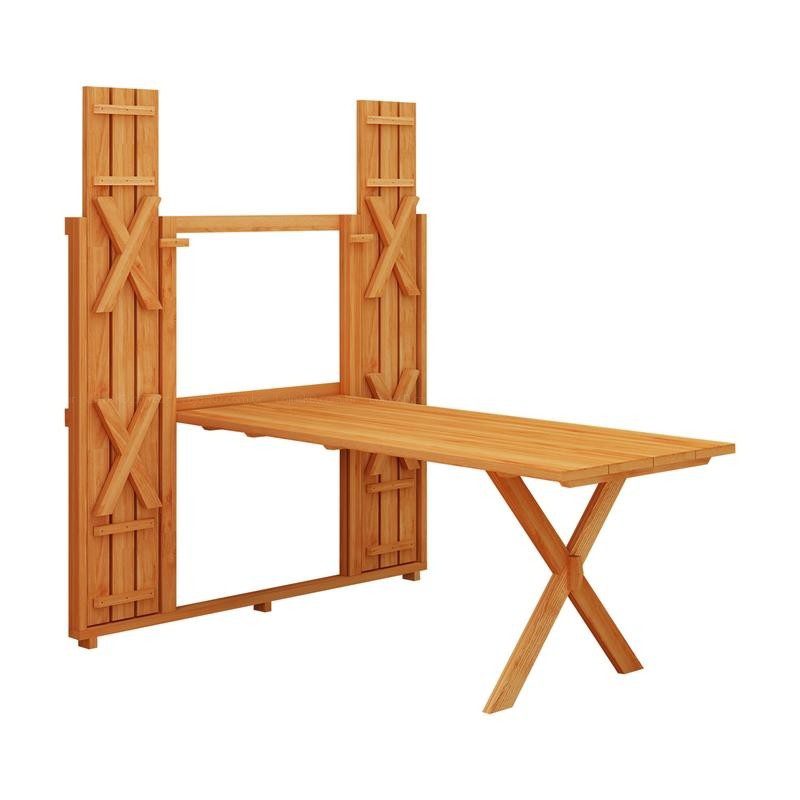 You can use reclaimed lumber to lessen the cost and achieve a rustic look. Reclaimed lumber is a great way to cut costs and achieve a rustic look for your home.
This type of lumber is recycled from old buildings or other structures, which means it is environmentally friendly as well as more affordable than new lumber. You can also add other features to suit your needs, such as a built-in cooler/planter.
The best thing about this fold-up picnic table is that you can fold it away when not in use. This gives you more outdoor space and allows you to use the outdoor area for a different purpose. It's also easy to store and relocate when needed.
This fold-up picnic table is a versatile and sturdy piece of furniture that can be used as either a table or a bench. The bench is perfect for when you need extra seating, and the table can be used on its own for smaller gatherings.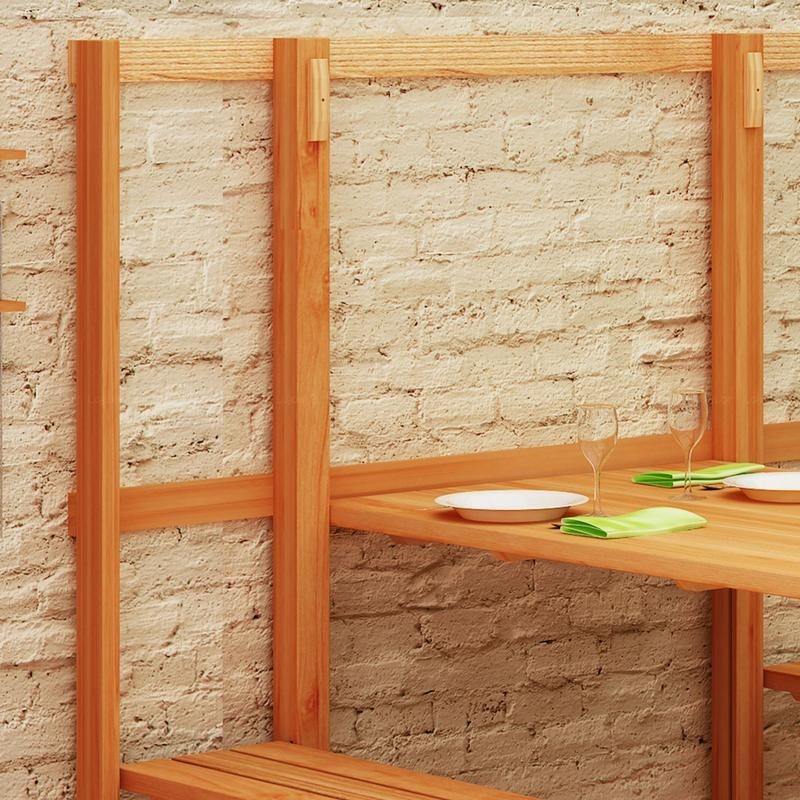 Could you use one of these for your outdoor space? Then start building your own fold-up picnic table.
How to build your own fold-up picnic table?
Gather all your materials
When you decide and gather what materials (reclaimed o new lumber) you want to use, you can start gathering the tools that you will be using for your project. You will need a saw, cordless drill, screwdriver, screws, and a lot of hinges (around 10-12) to make sure your bench and table stand is sturdy.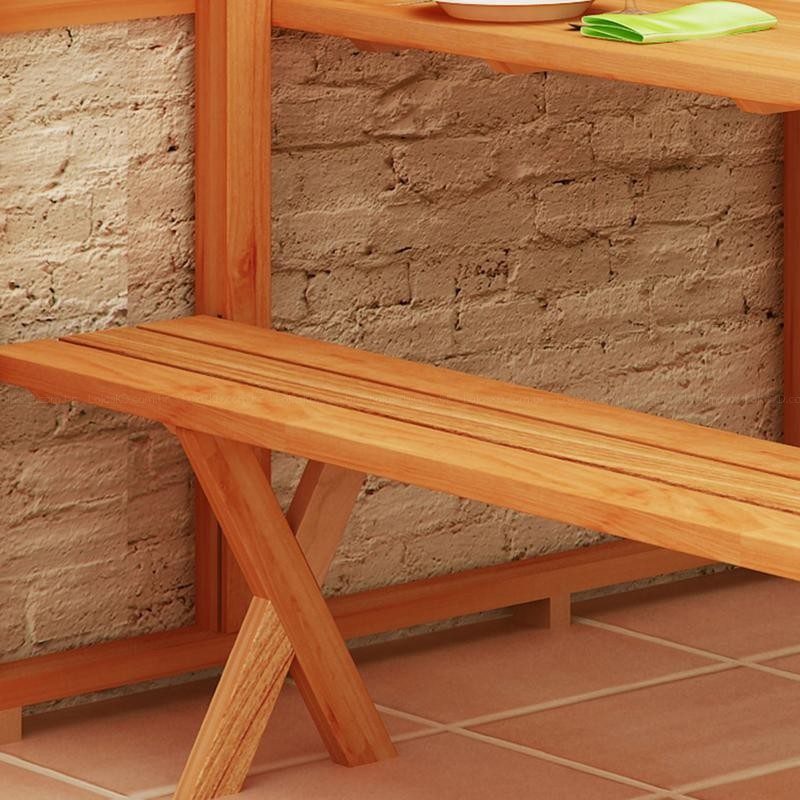 Cut the parts
You will be needing:
6 pcs – 1x3x80 inches lumber for the bench

80′ is the length, you can make yours longer or shorter depending on your preference

4 pcs – 1x6x80 inches lumber for the table

the length of your table must be directly proportional to the length of your bench

5pcs – 1x2x50 inches for the horizontal frame
2 pcs – 2x2x50 inches for the post
8 pcs – 1x2x18 inches for the bench's legs
2 pcs – 1x2x36 inches for the table's legs
5 pcs -1x2x40 inches for the tables support
8 pcs – 1x2x6 inches for the bench's support
2 pcs – 1x2x5 inches for the table and bench's lock when folded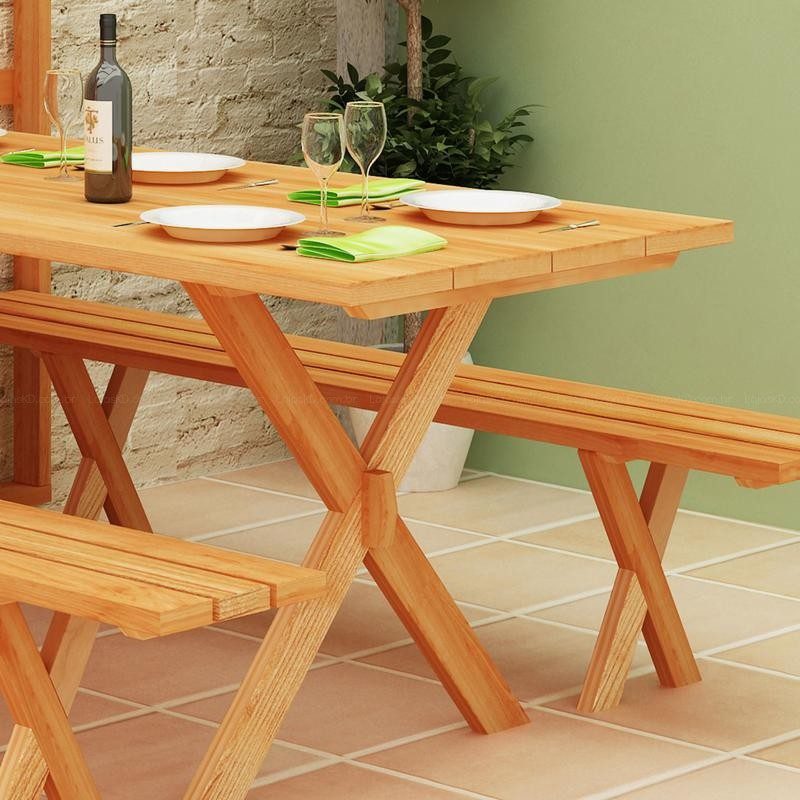 Assembling your table
If you have all the parts and materials together, you can now start assembling your fold-up picnic table. To begin, start by attaching the legs to the tabletop using the provided hardware.
Once the legs are in place, you can then begin attaching the bench seats. Make sure to tighten all the screws and bolts securely so that your picnic table is sturdy and stable.
Customizing
You can paint your fold-up table or you can leave it with a clear finish to ensure it will last for years. 🙂
Click on any image to start the lightbox display. Use your Esc key to close the lightbox. You can also view the images as a slideshow if you prefer 😎
If you liked this project, you will also like viewing these DIY tables and desks…