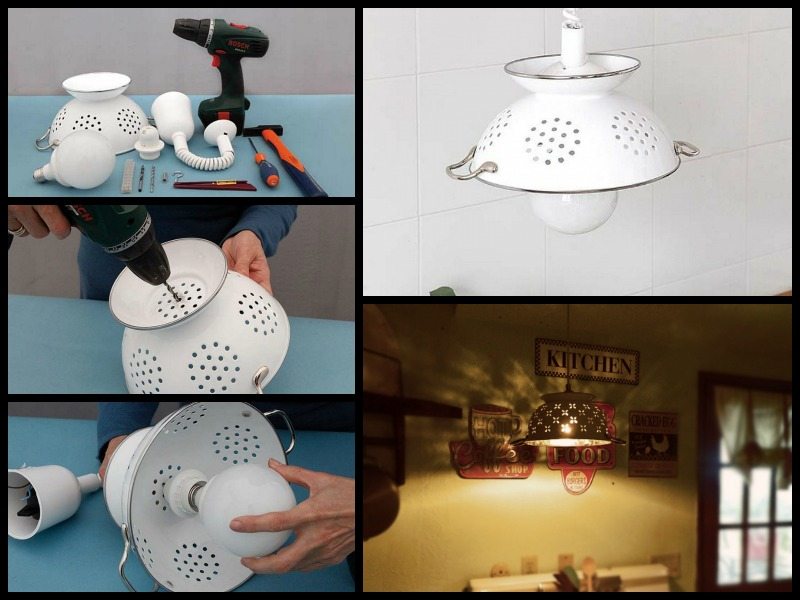 Your kitchen requires the right lighting to get you on track to accomplish the day's tasks. From homework to list-making, to cooking, the kitchen counter is a culinary workbench.
And proper lighting – say, recessed downlighting or island-highlighting pendants – will ensure that it's fit for all of those uses.
If you'd like an unusual pendant light for your colander, why not consider making one from a colander? Perfect theme lighting for the kitchen, don't you think? 🙂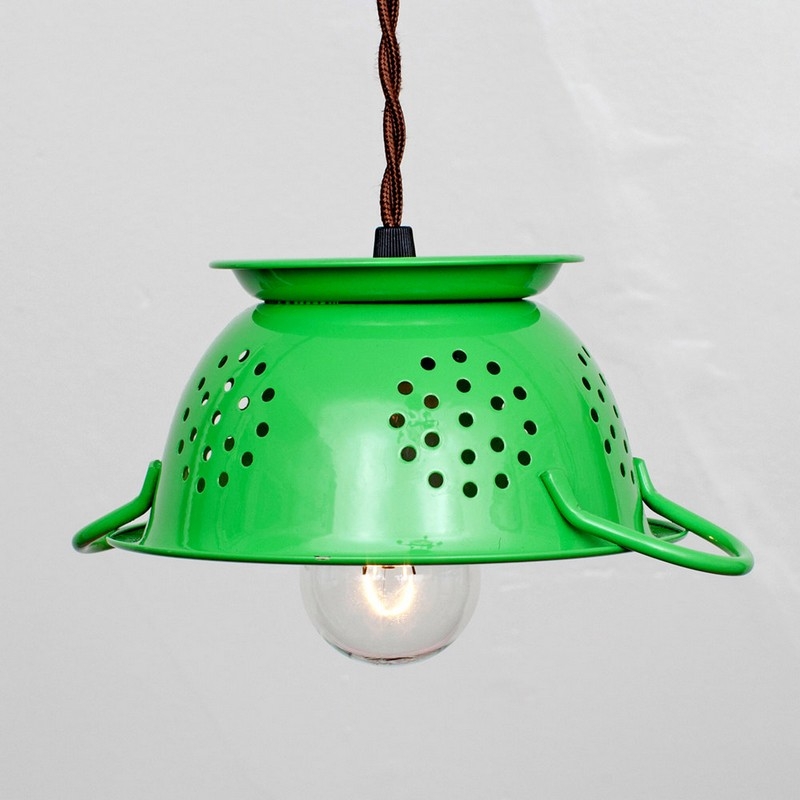 This is a simple project that you can easily do a couple of hours. The materials needed are affordable, especially if you have a spare colander although you might want to shop for one with an interesting pattern. You see (and you will!), what's great about this project is the unique light pattern it makes on your ceiling and upper walls when you turn it on.
Great idea?
Materials:
Colander
Lighting Fixtures
Tools:
Hole saw/Plasma Cutter/Tin Snips, Awl & Hammer
Marker
Drill
Click on any image to start lightbox display. Use your Esc key to close the lightbox. You can also view the images as a slideshow if you prefer  😎
If you liked this project, you will also like viewing these easy DIY projects…