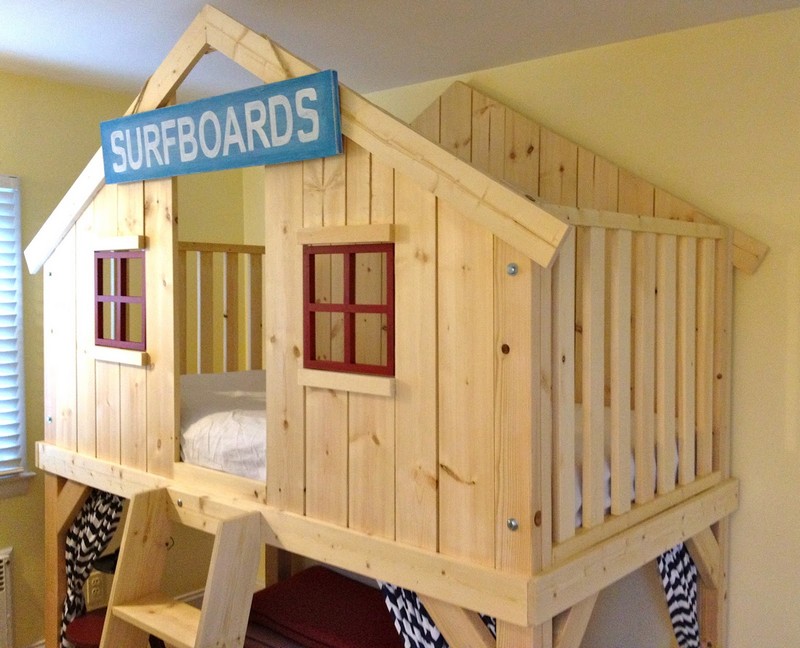 Want to make the little kids happy? This DIY Clubhouse Bed might just be what you are looking for!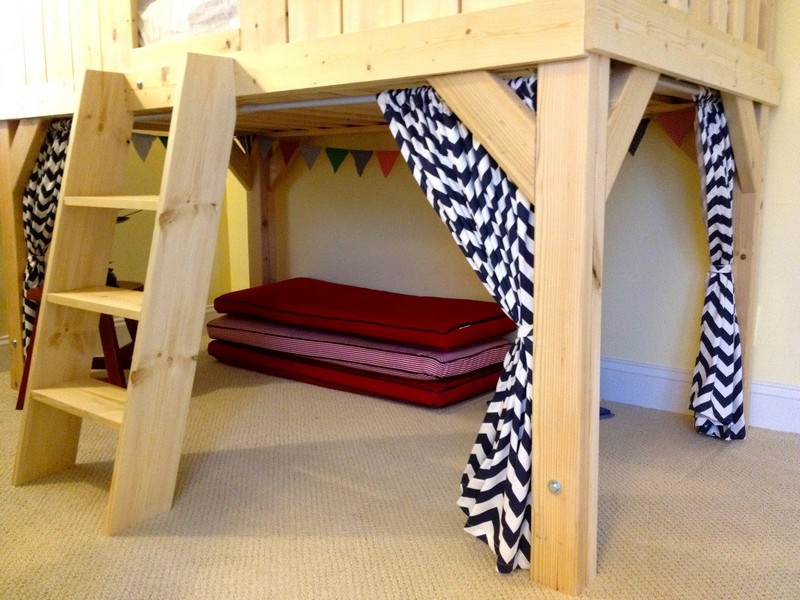 Beds like this could be expensive when store-bought. By building the kids' own custom-designed bed, you could avoid unnecessary expenses.
Plus, this particular bed is one easy DIY project. A fun weekend activity, so why not do it yourself? With a little bit of tweaking it could be turned into a castle, a tree house or anything else the kids would like.
Materials:
1" thick Lumber
2×4" Lumber
4×4″ Wooden Post
4-3/4" square Dowels
Clear Satin Poly Seal
3/8" Hex Screws
Washers and Nuts
3/8" Carriage Bolts
Hinges
1-1/2" Screws
Red Paint
Tools:
Table Saw
Sander
Paintbrush
Click on any image to start lightbox display. Use your Esc key to close the lightbox. You can also view the images as a slideshow if you prefer 😎