Project Year :     2011
Developed Area :     50.0 m2
Down Up House is an extension project of an old ground floor flat, a building constructed in the 19th century. Because of the very limited landscape, the architects had to make sure that they make full use of the available space.
At night, the house looks as if it is levitating and not touching the ground at all.
A long narrow hallway leads up to the second volume of the house where the bedrooms are located. These bedrooms overlook a garden, a perfect place to relax and chill out.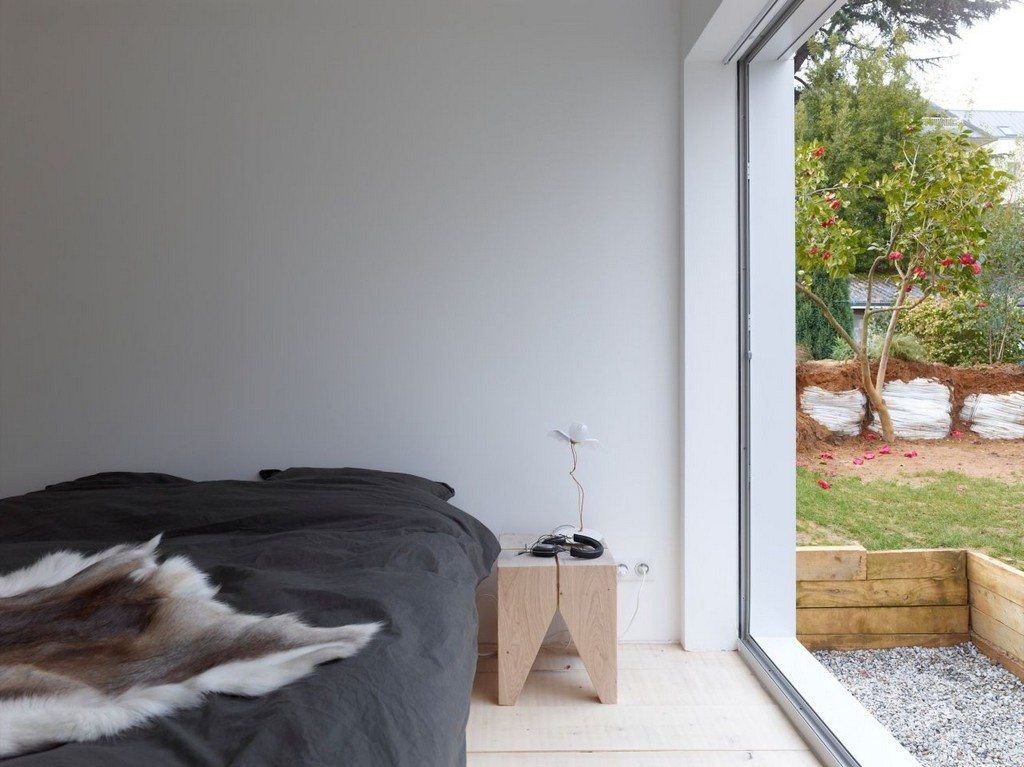 Down Up House is simple and basic – just the necessities, minus the frills.
Notes from the Architect:
A long wooded corridor lined with services (laundry, bathroom, dressing, toilets) leads to panoramic bedrooms overhanging the garden, via two hidden stairs.Between these two volumes is inserted a room opened outwards. To create the interface with the current house, the new volume is completely glazed. It gives the impression of a levitating architecture that wouldn't dare resting on the ground of this limited landscape area.

But most of all, the extension of this raised ground floor flat, from a 19th century's building, is an exploit! Indeed, the access between the street and the garden was unthinkable with a narrow corridor ending in square angle and a partly buried extension . Without the strong will of the architect and the builder to take up the challenge, this project would never have emerged.
Click on any image to start lightbox display. Use your Esc key to close the lightbox. You can also view the images as a slideshow if you prefer 

Exterior Views :
Interior Views :
Drawing Views :
Check out this small residence in Hawthorne, another successful extension project that we featured here.