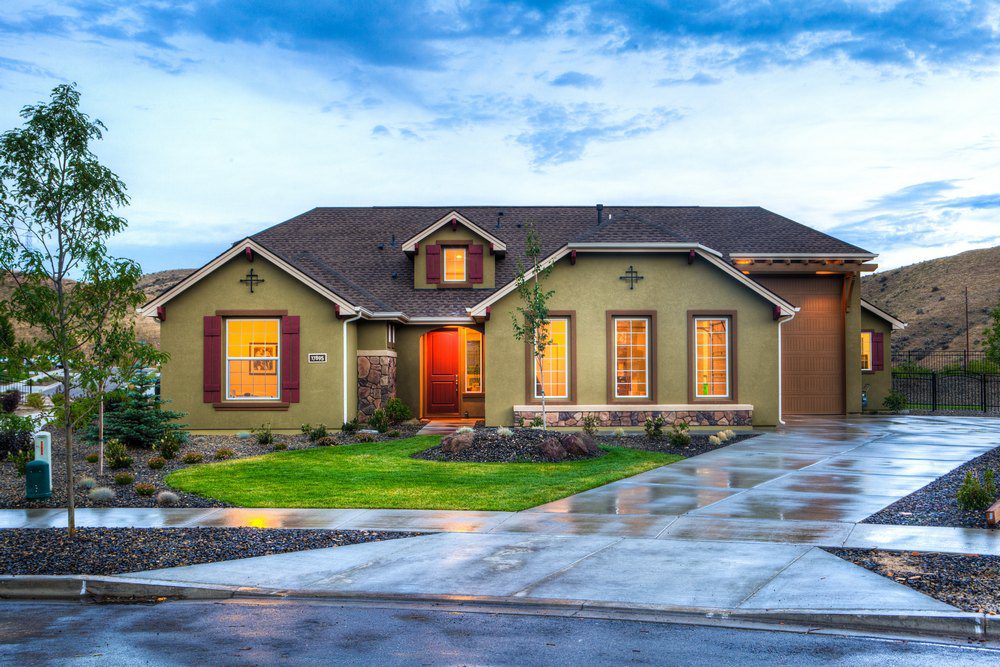 So you've got a home to sell and you want to make sure that prospective buyers fall in love with it at first sight? Your priority has to be enhancing the curb appeal; that often indescribable factor that gives a property the edge.
You can spend days or weeks, and thousands of dollars, overhauling the look of a house. But what if you've only got an hour to spare?
Here are some quick jobs you can do to make a difference when you're up against it.
Blast dirt off exterior surfaces
Grime accumulates over time, and you can avoid your home looking shabby if you commandeer a pressure washer and fire it up to remove caked-on muck from every suitable surface.
This includes your driveway, any paving or path leading to your front door, decked areas or porches, and also the exterior walls of your home itself. Don't forget about the windows, doors, and guttering! A brief blast from a pressure washer will bring back the sheen, and it will not take you long either.
Mow the lawn
Few jobs make as much of a difference to the appearance of a property as trimming unruly grassy areas. In as little as 10 to 20 minutes, you can transform an overgrown patch of jungle-like land into a perfectly prim and proper lawn.
When time is tight, don't worry too much about collecting the trimmings. Just make sure you brush loose grass cuttings back onto the lawn from any paths.
Deal with an unsightly mailbox
If you've got a mailbox outside your home and it's looking a little weather-beaten and long in the tooth, your options are either to repair it temporarily or replace it altogether.
So long as you live near enough to big box stores, you should be able to find a spanking new mailbox that will fit onto the post supporting your existing one with a few screws. You can even choose a creative alternative to traditional designs.
If this isn't an option, you can always grab a can of metal-compatible spray paint and quickly refinish the surface of the mailbox, covering up any degraded, dull original paint and even hiding rust from sight as a quick but not exactly permanent fix.
Replace the house name or number
A small but potentially significant touch you can add to a house without spending too much time or money on it is to swap out any existing numbering or name signage for a new equivalent.
The stylishness of the latest examples in this niche can be surprisingly impactful in terms of curb appeal, adding class to a property that might otherwise have looked quite ordinary.
And if you're an agent intent on closing real estate transactions, this is the kind of tip you should follow if you're struggling to seal the deal on a home sale.
Repaint the front door
The front door is often the focal point of a house, and if the paint is peeling or signs of years of wear and tear are apparent, it can diminish the entire building, even if everything else is in a good state of repair.
Because of its relatively small surface area, repainting a door is also something you can do quickly and easily. If you're experienced at fitting doors you can always buy and install a replacement, but this can take over an hour, so it's really only for seasoned vets of home improvement.
Be aware that you'll have to account for drying time, so don't repaint if you've got people coming to view the property imminently.
Also consider replacing the fittings, such as the handle and knocker, which is a good way to upgrade a door rather than needing to swap it out for an entirely new unit.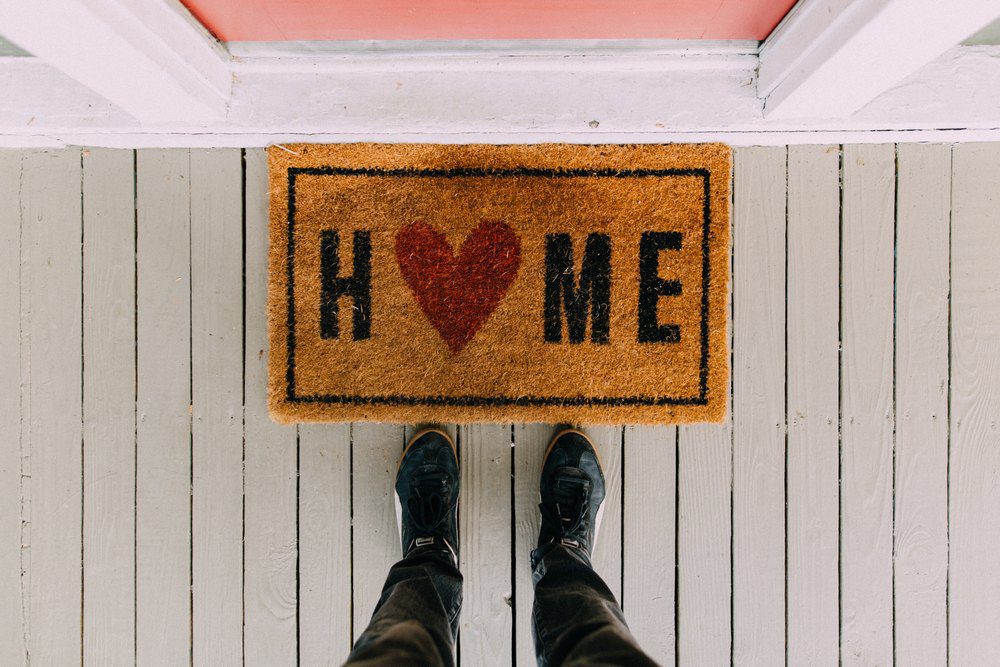 Make the doorstep more welcoming
Curb appeal changes depending on the distance that you are from the house, and you want to be certain that there's a positive impact not just from the street, but that this is also maintained as you get closer.
If the front door is in good shape, you can still do a few things to spruce up the entranceway. Something as simple as buying a doormat to lay in front of the door will give it a more inviting vibe, because that touch of newness is great, and prospective buyers will also get a sense of what they can be able to do to the home if they decide to make an offer.
You can also bring a bit of the natural world into play, with potted plants and flowers creating splashes of color and catching the eye at entry points, while also potentially drawing the attention away from any other areas of the exterior that you would rather not receive too much scrutiny.
Place solar lights along paths
Lights that are battery-powered and recharge using sunlight throughout the day, then glow merrily all night, are both widely available and surprisingly affordable.
They're also incredibly easy to install, and so in a few minutes, you can have the pathway leading to your front door lined with lighting that makes it look cozy and inviting after dark. So for those people who come to view the property in the evening, it will not be this imposing shadow looming over them, but a homely place.
Tidy up
Last but not least, you can't afford to leave clutter in any outdoor spaces. Put tools you use for gardening out of the way. Move toys, bicycles, and other items into the garage. Make sure trash cans are either hidden or neatly lined up, rather than arranged at random.
Final thoughts
Your DIY efforts to improve curb appeal can mean the difference between getting buyers interested from the first moment, or struggling to sell the property to them altogether.
Whether you're a homeowner, or an agent looking to serve your clients more effectively, these tips will work wonders, and will not take long to implement.