Whether you're renovating your home or looking to troubleshoot an electrical issue, it helps to have an understanding of your home's electric system. Everything from the materials used for wiring to the electrical outlets in your walls is part of this complex network, and each component can affect performance. In this blog post, we'll go over the basics of your home electric system, as well as tell you when it's time to replace it.
What Goes Into a Home Electric System?
Your home's electric system involves a variety of components, and each plays a specific role in getting electricity from the power grid to the outlets in your walls. The main components of a home electric panel include:
1. Electric Meter
Your electric meter is the device that measures the amount of electricity your home uses and sends it to your local utility company. It's typically located on the exterior wall of your house, near where the power lines enter.
Usually, the electric meter is installed by the utility company when a new house is built, and they are the only ones who can replace it. Checking your electric meter is often the best place to start when diagnosing a problem with your home's electric system.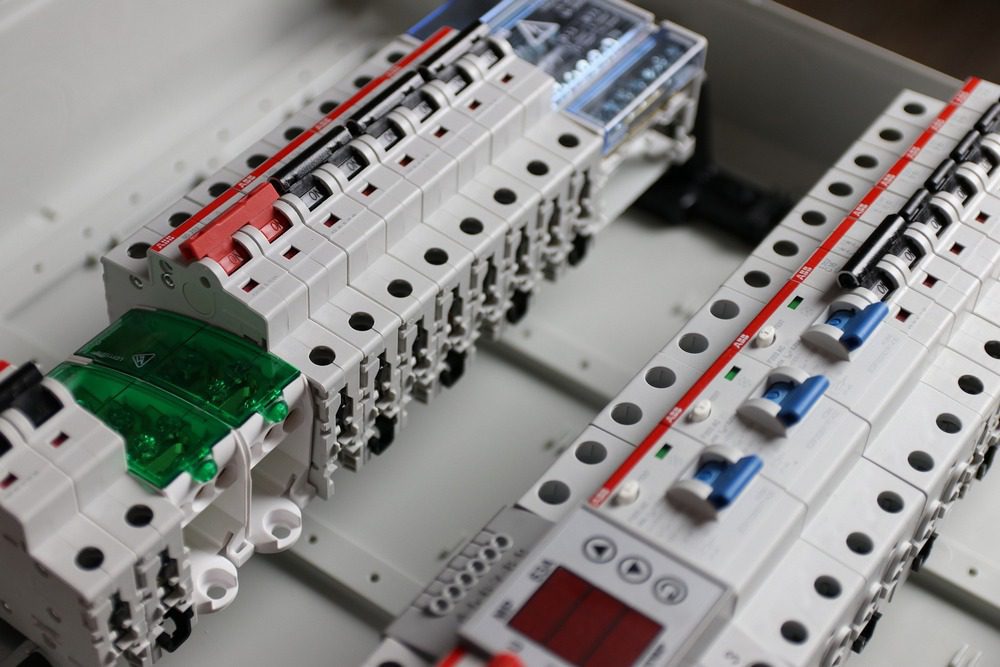 2. Circuit Breakers
Breakers are what protect electrical systems from overload or short circuits by automatically shutting off when too much current passes through them. Circuit breakers are typically located in the main circuit breaker box, or breaker panel, which is usually found near the electric meter.
Since they are designed to trip when needed, they will eventually wear out and need to be replaced. If a breaker trips often, it's a good sign that it needs to be replaced soon.
3. Electrical Wiring
The electrical wiring in your home is what carries electricity from the circuit breaker box to all the outlets and other components of your electric system. It's important to use the right type of wire for each job.
The three main types of wiring used in residential homes are copper, aluminum, and plastic-coated cable. Aluminum is less expensive than copper but can corrode over time, while the plastic-coated cable is a newer material that many consider more durable and reliable.
4. Outlets and Switches
Outlets and switches are the parts of your home electric system that you can see and touch. They control the electricity that is sent to the various fixtures, appliances, and lights in your house.
Just like any other part of your electric system, outlets and switches will eventually wear out and need to be replaced. If you notice that an outlet or switch isn't working correctly or gets warm to the touch, it's time to replace it.
When to Replace Your Home Electric System
In most cases, your home electric system will last for many years without any major issues. However, some signs indicate it's time to replace it.
Flickering or Dimming Lights
If you notice flickering or dimming lights, sparks coming from your outlets, or a burning smell near an electrical outlet or breaker panel, these can all be signs that your electric system needs to be replaced. Sometimes, flickering or dimming is caused by a bad connection somewhere in the system, but it's always best to get it checked out by a professional electrician.
Outdated Wiring
Older homes may still have aluminum or knob-and-tube wiring which is no longer up to code and could pose a safety hazard if not replaced. Safety risks from outdated wiring include:
Overheating
Fire hazards
Increased risk of electrocution
In general, it's best to have your wiring replaced every 10 years — even if it's still in good condition — to reduce the risk of some of these things happening.
Updating Your HVAC System
If you want to make the most out of your new HVAC system, you need to have the proper wiring and outlets installed. Newer HVAC systems require specific types of wiring to ensure they operate efficiently and safely.
Usually, your HVAC installer will be able to advise you on what type of wiring is best for your home, but this is something to keep in mind when you're budgeting for an HVAC replacement or upgrade.
Building Onto Your Home
There are several reasons people build onto their existing property:
To add livable space without purchasing a new house
To add value to the home
To turn their home into two addresses and rent one out
To build a separate space for an office or art studio
No matter the reason, it will require additional wiring to be run to the new space. It will also require you to examine your existing wiring to figure out where it will connect and where it will need to be rerouted.
Common Electrical Repairs
If you're not sure whether or not it's time to replace your entire electric system, there are a few common repairs that you might need. These include:
GFCI outlets: Ground fault circuit interrupters (GFCIs) are designed to shut off a circuit whenever it detects a ground fault, such as an overload or short circuit. GFCIs should be installed in areas where water is present, like bathrooms and kitchens.
Circuit breakers: A breaker trips when too much electricity passes through the wires in your home. Circuit breakers protect your home from power surges and overloaded circuits, so it's important to ensure they are functioning properly.
Light fixtures: Replacing outdated light fixtures to modernize your home is a great way to increase the value of your property and reduce your carbon footprint. It's also important to be sure that all wiring is up-to-code when replacing light fixtures.
Wiring: As we touched on earlier, outdated wiring can pose a serious safety risk. Wiring should be checked periodically to make sure it is up-to-code and in good working order.
These types of repairs can usually be done on their own and don't require a full system replacement. If you're unsure of what needs to be done or it looks like the repair might require more than just replacing a few outlets, it's best to call in an electrician who can inspect and diagnose any potential problems.
Endnote
Keeping your home electric system in good working order is essential for a safe and comfortable living environment. If you notice any of the signs mentioned above, it's important to contact an electrician or HVAC technician to make sure everything is up-to-code and functioning properly. Additionally, investing in regular electrical maintenance can help you avoid costly repairs or replacements in the future.